Experienced, Year-Round Pest Control Services In Livermore, CA
Livermore is a city in Alameda County and is located on the eastern side of the San Francisco Bay Area. If you want to say goodbye to pest problems, Bay Pest has you covered. We are committed to providing year-round pest control services to protect your residential or commercial property from the area's toughest pests. Through the combination of Integrated Pest Management (IPM) methodologies and over 40+ years of pest control experience, we keep Livermore properties protected from invading pests year-round. At Bay Pest, it is our top priority to provide satisfactory pest control services that will get the job done right the first time. Don't wait for termites, rodents, or other pests to take over your residential or commercial property. Instead, get in touch with Bay Pest today to learn more about how we can cover your pest control needs.
Residential Pest Control In Livermore, CA
The best approach to home pest control is to stop pests before they have the chance to invade your Livermore property, multiply, cause damage, and spread diseases. At Bay Pest, we've made it our goal to keep your home and family protected from all kinds of common area pests all year long. Our year-round home pest control service includes:
A detailed inspection of your property to identify pest threats and potential entry points

Exterior de-webbing

Integrated Pest Management (IPM) strategies

High-quality exterior and interior treatments

Quarterly service visits

Unlimited follow-ups
Pest problems can happen to anyone, which is why professional home pest control services from Bay Pest is your best option. We care about protecting you, your home, and your family from the many problems pest infestations cause. Reach out to our experienced service technicians today to ask about what else our home pest control services involve.
Common Problems Rodents Cause In Livermore, CA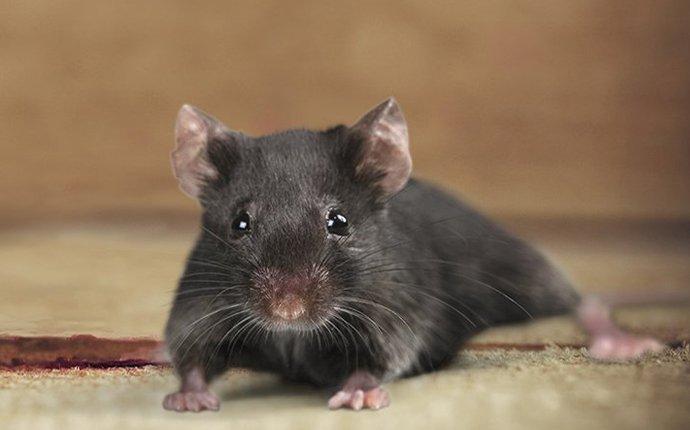 No one enjoys the thought of sharing their property with rodents. These small, furry mammals are characterized by their long, sharp teeth that never stop growing. Rodents are one of the most common household pests across the United States and typically invade while searching for sources of food, shelter, and water. Unfortunately, once they invade your Livermore home or business and find those resources, they're not going to want to leave. Rodents such as mice and rats can cause a lot of problems in and around your Livermore property, such as:
Contaminating food items: Rodents carry a lot of harmful bacteria, pathogens, and parasites, which can contaminate your food items and counter surfaces when they invade.

Spreading diseases: Rodents are responsible for spreading many diseases, including hantavirus, plague, rat-bite fever, and salmonellosis.

Damaging property: Rodents chew on a lot of things to prevent their teeth from growing too long. This chewing behavior can damage your furniture, wires, pipes, structural beams, and personal items.
Rodents are wild animals that often become aggressive if they feel threatened, which is why you should never try to corner or remove a rodent infestation on your own. The best way to deal with rodents is with a little help from Bay Pest. We provide effective solutions to deal with a wide range of pests, including rodents. Contact us today for more information about our rodent control and prevention services.
How To Tell If Bed Bugs Are Living In Your Livermore, CA Property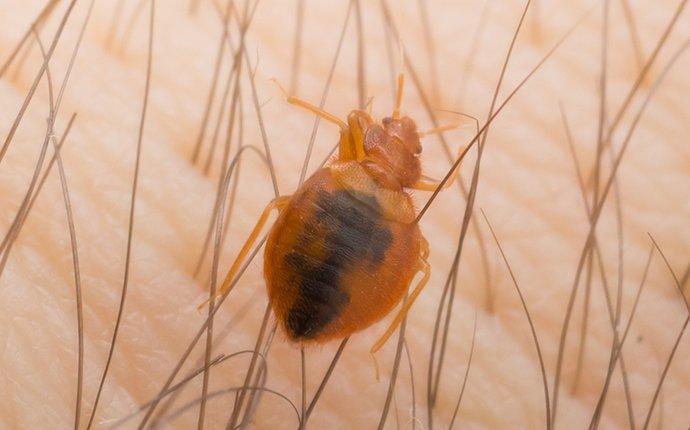 Bed bugs are small parasitic pests that feed on the blood of humans. They have flat, oval bodies and get their name due to their tendency to hide in, on, and around beds. Bed bug infestations are incredibly difficult to eliminate and only get worse with time, which is why it's important to learn how to identify when they are living in your Livermore home or business. To identify if bed bugs are living in your property, keep an eye out for a few of the following signs:
Bloodstains and reddish-brown fecal spots on your sheets, bedding, and clothes.

An unpleasant musty odor that smells similar to coriander.

Itchy rows of bite marks on your skin.

Tiny white bed bug eggs.

Shed skins of bed bugs.
At Bay Pest, we have what it takes to eliminate bed bug infestations in no time at all. Get in touch with our licensed service technicians today to schedule an inspection!
Commercial Pest Control In Livermore, CA
Homes aren't the only properties that need pest protection, your business needs it too. Pests should never have the opportunity to invade your Livermore commercial facility and disturb your customers, which is why you need professional commercial pest control services from Bay Pest. Our commercial pest control services are designed to keep pests away year-round so that you can continue to focus on the satisfaction of your customers without worrying about pest problems. At Bay Pest, we care about the needs of your business, which is why we provide our commercial pest control services on a monthly basis. Whether you own a restaurant, retail store, or other business, you can trust our licensed pest technicians to keep it free of pests. We will work to eliminate current pest threats and implement prevention strategies to keep pests from invading your Livermore business in the future. Contact Bay Pest today to ask about our effective commercial pest control process.
Schedule Your Free Inspection
Complete the form below to schedule your no obligation inspection with Bay Pest.