Protecting Your Bay Area Home Against Wood-Destroying Pests
Termites are small but mighty pests that can do a serious amount of damage to your Bay Area home in a relatively short amount of time. If left unprotected, your house is completely at the mercy of termites to move in and make themselves at home. Because they don't usually come out in the open, discovering a termite infestation isn't easy. If you suspect you have one or are interested in stopping one before it starts, Bay Pest can help with our comprehensive termite control.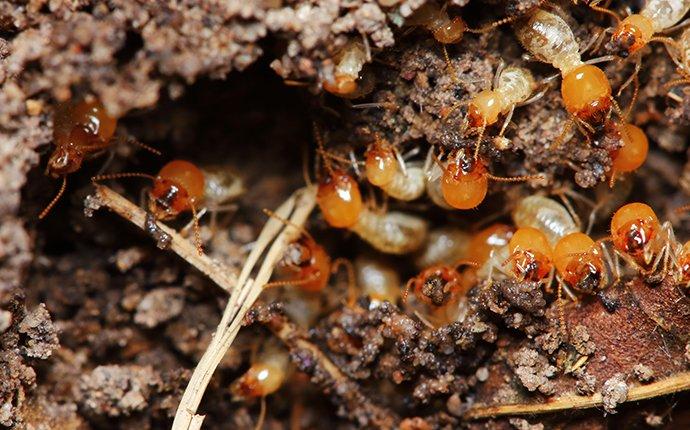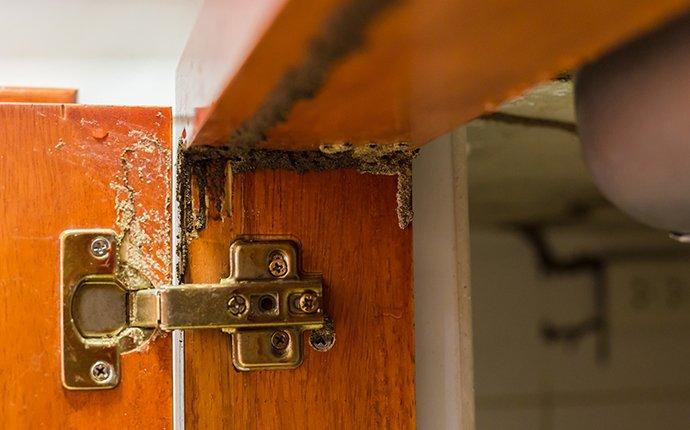 Our Termite Control Offerings
Inspection
Bay Pest begins with an inspection of your home to determine the method of treatment that will work best for your particular termite situation. During this inspection, we look for any signs of an active infestation, as well as conditions that may lead to an infestation in the future.
Treatment
For active infestations of subterranean termites, we build a termite-busting barrier in three steps:
We drill small holes in your foundation every 12-18 inches (or dig 6-8 inch holes in areas without concrete).
We inject holes with termiticide and fill them with mortar or soil.
We locally treat infested areas, pier posts, pad foundations, and your crawlspace or basement with termiticide.
Our liquid treatment is also effective at preventing future infestations. We will dig a trench around the entire exterior perimeter of your home and fill it with our liquid termiticide before filling it back in. When termites cross the barrier, they pick up the termiticide on their bodies and spread it to other termites. This process eventually leads to the elimination of the colony.
We also offer the installation and monitoring of termite baiting systems. We'll place bait stations in the ground every 15-30 feet around the perimeter of your house. Once a termite takes the bait, it not only brings it back to the colony but also alerts other termites of its presence, which helps speed up the spread of the active ingredient that eliminates the colony.
The bait and liquid treatment is the thorough way to take down your infestation, without drilling concrete or releasing high volumes of chemicals.
If drywood termites are to blame for your infestation, Bay Pest offers fumigation services to eliminate them. This process typically takes three days, during which time you'll need to vacate your home.
Warranty
Our liquid and fumigation treatments include a three-year renewable warranty. Our baiting system comes with a one-year warranty that you can extend.
Schedule Your Free Inspection
Complete the form below to schedule your no obligation inspection with Bay Pest.