Reliable Pest Control Services In Union City, California
Incorporated in 1959, the community of Union City, CA, offers big city excitement with a small-town feel. It's a beloved city within the San Francisco Bay area, and local pest populations are long time admirers of this town. Pests seek access to sources of food, water, and shelter within our homes and businesses, meaning all Union City properties are susceptible to the nightmare of pest infestation. In order to protect yourself, it's important to rely on the pros.

Bay Pest is your local source for comprehensive residential and commercial pest control solutions. We are proud to service homes and businesses throughout Alameda County and the surrounding areas, bringing complete pest protection to properties throughout the greater Bay Area. Whatever kind of pest problem you're facing, you don't have to face it alone. We're here to help. Contact us today to get your complimentary estimate.
Home Pest Control In Union City, CA
In order to guard your Union City home from household pest infestation, you've come to the right place. Bay Pest offers comprehensive residential pest control services to over 1,500 homes in the area. Our highly qualified team of pest experts is committed to providing unparalleled customer service. We treat our customers like family, because your satisfaction is our #1 priority. Our goal is to guard you and your loved ones as if they were our own.

We start by identifying entry points and conducive conditions around your property to familiarize ourselves with your pest situation. Then, we utilize IPM (Integrated Pest Management) strategies to target the issue at its core. Once treatment is completed, we don't stop there. We offer customized home-treatment plans to fit your specific needs, and we return throughout the year on a quarterly basis to make sure things stay-pest free. Our pest-free guarantee protects you from infestation, and our unlimited follow-up visits promise continued coverage you can count on.
Are The Spiders In Union City Poisonous?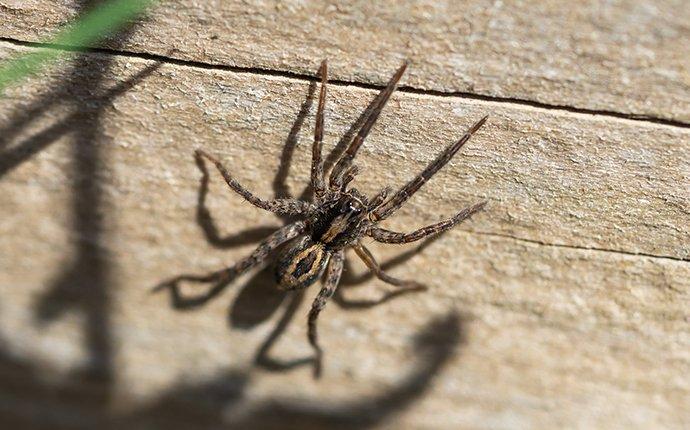 There's no denying the fact that California weather conditions are pleasant all year-round. But, while we're outside enjoying ourselves, there are spiders lurking about, trying to get into our homes and businesses. Spiders are common intruders here in the Bay Area, and as a local property owner, it's important for you to be aware of all the potential threats that surround you.

The most common spider species in the area are wolf spiders, orb-weavers, cellar spiders, and yellow sac spiders. The good news is that these species don't pose a real threat to humans. Most species have venom, though not all are poisonous. There are, however, a few local species that do have poisonous venom, specifically black widows and brown recluse spiders.

Widows and recluses are known for their venomous bite. Though they aren't aggressive by nature, they do defend themselves when they feel threatened. The bite can cause pain and discomfort, and should be dealt with by medical professionals right away. It's not likely you'll die of these bites, but you may experience side effects such as blistering, chills, fever, nausea, severe pain, lesions, or even necrosis at the bite site. To protect your property from spiders, call the experts today. Bay Pest provides dependable spider control and prevention services all year long.
Why Calling The Union City Pros Is The Best Option For Bed Bug Control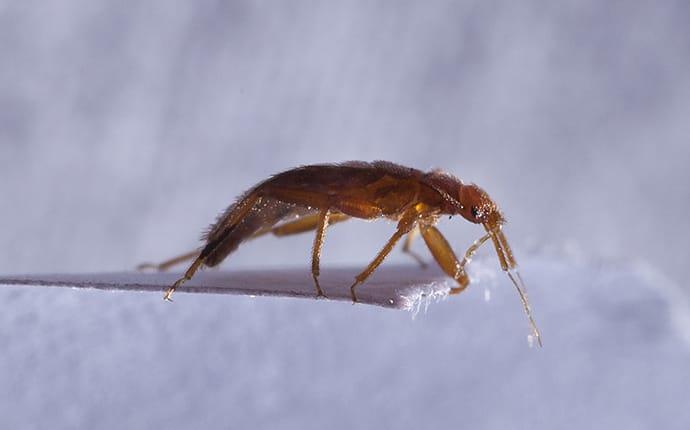 Bed bugs are parasitic pests that feed on the blood of humans, and other warm-blooded animals. Once they get into your home or business, they spread rapidly, causing full-on infestation in relatively short periods of time. The best solution is to call in the pros. Why? Well, we're here to tell you.

Bed bugs feed on their hosts at night, while we're asleep. This makes it easy for them to avoid detection for long periods of time. They can also be unknowingly transported into your home or business via luggage, packages, and other items that have been exposed to them outside your property. Once they gain entry, bed bugs begin laying eggs and spreading their populations to multiple rooms throughout your building.

These habits make it virtually impossible to deal with bed bugs on your own, and that's why we suggest reaching out to the pest experts for help. Bay Pest offers thorough bed bug inspections and treatments that will give you the lasting results you need to sleep through the night. Contact us today, and we'll get started.
Commercial Pest Control In Union City, CA
Your Union City business is filled with pest attractants, meaning infestation is a real threat that you cannot ignore. The best pest protection you can secure for your business is ongoing services from a team of experienced pest professionals. Here at Bay Pest, our commercial pest control solutions are currently used by a wide variety of facilities, some of which include restaurants, strip-malls, multi-family homes, retail stores, and many others.

After we finish conducting an extensive inspection, we determine the appropriate strategy to treat your property as a whole. From the interior to the exterior, we use trusted commercial pest solutions and effective products to target the source of your pest problem. Our team is trained in all the latest technologies and pest control methods, guaranteeing only the most reliable and effective pest treatments possible. Get in touch with Bay Pest to get a detailed estimate, and schedule your initial service visit.
Schedule Your Free Inspection
Complete the form below to schedule your no obligation inspection with Bay Pest.