Dependable, High-Quality Pest Control Services In Santa Clara, CA
Santa Clara is a city located just a few minutes away from San Jose, in Silicon Valley. Our city is known for being a prime location for many tech companies' headquarters, including Intel. Unfortunately, homes and businesses in our area are not immune to pest infestations, which is why professional pest control services are vital. At Bay Pest, we have over 40 years of experience dealing with pest problems in San Jose and the surrounding areas. We have a deep understanding of the pests in our area and how to prevent them from getting into your home or business. No matter if you need help with rodents, insects, spiders, or other pests, you can depend on the skilled service technicians here at Bay Pest to provide excellent pest control services. To protect your Santa Clara property from pests, partner with Bay Pest today.
Residential Pest Control In Santa Clara, CA
Your Santa Clara home should be somewhere you can rest and relax from the stress of work, school, and social obligations. But when pests invade your residential property, they can threaten your health, wellbeing, and peace of mind. Whether you're dealing with nuisance or dangerous pests, it's important to invest in year-round home pest control services. At Bay Pest, we strive to improve your quality of life by removing pest problems from the picture. With years of experience and a commitment to providing high-quality pest control services, you can rest easy knowing that the protection of your Santa Clara home is in good hands. We are ready to prevent pests from invading your home where they can cause damage, spread dangerous diseases, and threaten the health of your family. Give the professionals here at Bay Pest a call today to ask about all of our home pest control options and solutions.
6 Problems Bed Bugs Cause In Santa Clara, CA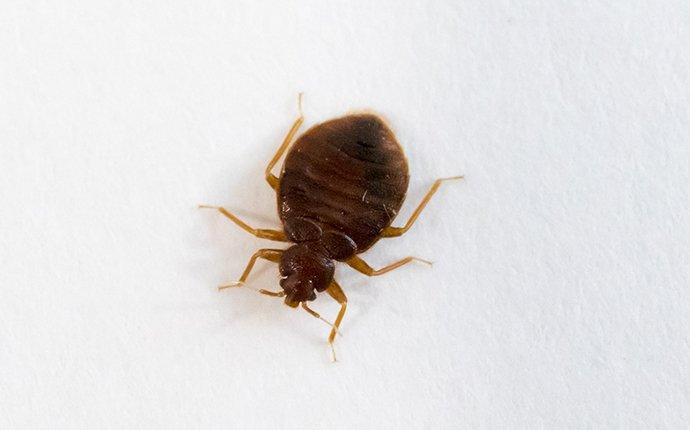 Many pests are capable of getting into your Santa Clara property and causing problems, but few are as difficult to prevent and get rid of as bed bugs. These small, blood-feeding pests travel from one area to another by hitching rides on your clothing, bags, and belongings. They are commonly found in areas with high foot traffic, such as libraries, movie theaters, schools, airports, and buses. Although bed bugs are not known for spreading any harmful bacteria or diseases, they can still cause many problems if they manage to infest your Santa Clara property. Some problems that bed bug infestations can cause include:
Restlessness

Frustration

Lack of sleep

Increased anxiety

Itchy clusters of bites on your skin

Anemia (a condition where there are not enough healthy red blood cells to carry oxygen throughout the body).
Bed bug infestations are one of the most difficult infestations to get rid of. Bed bugs often hide places that are difficult to reach, such as underneath the flooring, behind wallpaper, inside furniture, and even in electrical sockets. If you believe bed bugs are causing problems in your Santa Clara home or business, don't hesitate to contact Bay Pest today. We're happy to provide effective solutions for all your pest control needs.
The Secret Of Avoiding Termite Damage In Santa Clara, CA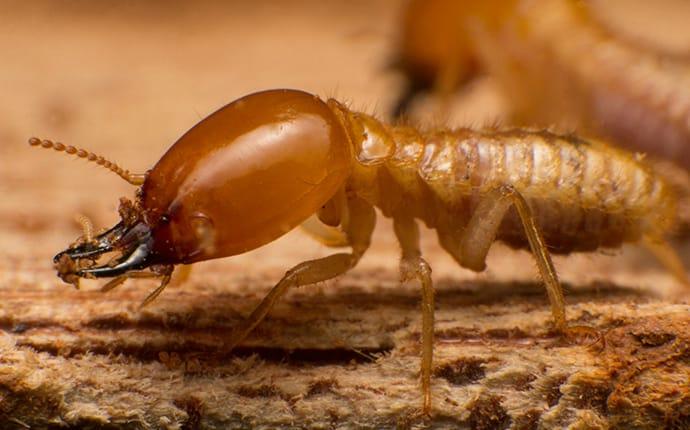 Termites are one of the most well-known wood-destroying pests in the world. These small white insects are capable of infesting your Santa Clara property and causing extensive damage within a matter of months. Each year, United States property owners spend more than $5 billion dealing with termite problems. If you want to avoid finding a termite infestation in your home or business, the secret is to minimize factors that could attract them to your property:
Clear wooden materials from your lawn, including old fence posts, logs, stumps, and sticks.

Minimize sources of excess moisture, such as leaking faucets and pipes.

Avoid using mulch around your home or business.

Seal crevices around your doors, windows, and foundation.
Termites are destructive pests that need professional care. Protect your Santa Clara property from termites by getting in touch with Bay Pest. We have what it takes to get rid of termites at their source and keep them away in the future.
Commercial Pest Control In Santa Clara, CA
Keeping your commercial facility free of pests is crucial when it comes to running a successful business. Pest infestations can scare away your customers, damage important equipment, spread diseases, and ruin your reputation. If you want to protect your Santa Clara business from the area's toughest pests, you need professional commercial pest control services from Bay Pest. We understand how important it is to protect your business from pests, which is why our commercial pest control programs are designed to target and eliminate current pest problems and prevent them from returning. Give a call to Bay Pest today to ask about how we deal with commercial pest problems.
Schedule Your Free Inspection
Complete the form below to schedule your no obligation inspection with Bay Pest.