Reliable Pest Control Services In San Leandro, California
Situated in the center of the San Francisco Bay areas, the city of San Leandro, CA, is a wonderful place to call home. We're known for our annual Cherry Festival, our suburban charm, and historic, tree-lined streets. One thing we certainly don't want to be known for, however, is pest activity. Unfortunately, these intruders pose a year-round threat to San Leandro property owners, and the only guaranteed way to protect your home or business is with help from pest professionals.

Bay Pest Solution is here to help. We are a team of local pest experts that are highly committed to providing unparalleled pest control solutions. We service homes and businesses throughout Alameda County and the surrounding areas. Our team of pest experts brings over 40 years of experience to the table, guaranteeing the "Bay's best in pest." Contact us today to discuss your residential or commercial pest control needs, and we'll get your inspection scheduled right away.
Home Pest Control In San Leandro, CA
Your San Leandro home is your sanctuary, so it's absolutely no place for pests to roam. Unfortunately, pests are a year-round presence here in the Bay Area, and infestation is a threat that many of us face. Household pest activity poses a huge threat to you and your loved ones. We offer comprehensive residential pest control solutions to over 1,500 local homeowners. Beginning with a complete interior and exterior inspection to determine your needs, we then develop an approach you're comfortable with.

We utilize IPM (Integrated Pest Management) strategies to target the issue at its core. We put our customers first, and we make it a priority to work with you in order to develop a customized treatment plan that caters to your needs, and your preferences. Our pest-free guarantee protects you from infestation, and our unlimited follow-up visits promise continued coverage you can count on. Get in touch with Bay Pest Solution to get a detailed estimate, and schedule your initial service visit.
The Dangers Of Spiders In San Leandro, CA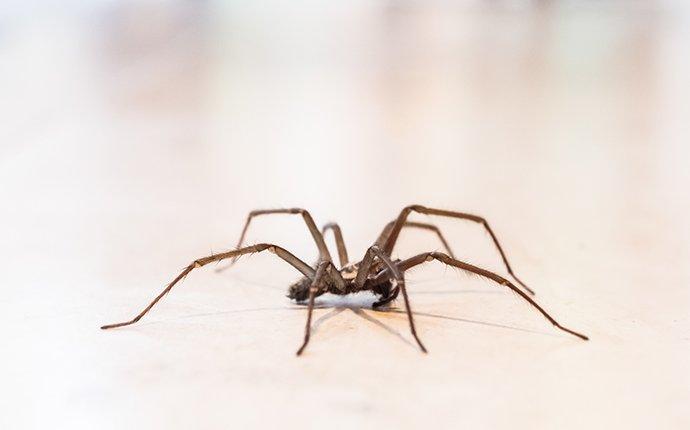 There are many conditions that are conducive to spiders here in Northern California. The warm weather, and pleasant climate, are certainly attractive to spiders. There are a variety of different species in the area, each of them carrying venom that is injected into your skin whenever they bite. This can cause swelling, discomfort, and other adverse effects.

The good news is that most spiders in the area aren't poisonous. There are only two types to be wary of: the recluse and the widow spider. These species are poisonous, and their bites are more dangerous. Fortunately, it's rare for someone to die from a spider bite.

The best thing you can do is try and prevent spider activity from occurring in the first place. Bay Pest Solution is your local source for quality spider control and prevention services. We work hard to protect you from these intruders throughout the year. So, call us today for a consultation, and we'll get the ball rolling.
Four Ant Control Solutions For San Leandro Homeowners
Ants are small, but they invade in big numbers. One ant colony can quickly turn into a full-blown infestation. If you want to be proactive in your efforts to keep ants off your property, here are four preventative measures to keep in mind:
Maintain a high level of cleanliness, and promptly clean up spills and crumbs when they occur.

Store food in tightly sealed containers, and take out the garbage frequently.

Eliminate sources of excess moisture throughout the property.

Block off access points by sealing up any cracks and crevices.
The most effective, lasting way to protect your home from ant infestation is with ongoing services from pest professionals. Get in touch with us at Bay Pest Solution today to hear more about our complete ant control and prevention services. We're here to help you protect yourself, and your loved ones, so don't hesitate to give us a call.
Commercial Pest Control In San Leandro, CA
When it comes to running a good business, pest activity just isn't part of the equation. Pests pose a threat to your property, your reputation, and the longevity of your business overall, which is why it's important to rely on help from pest experts. Here at Bay Pest Solution, we offer year-round commercial pest control solutions to a variety of local businesses, some of which include restaurants, strip-malls, multi-family homes, retail stores, and many others.

After detecting the source of the problem, all active areas, and harborage spots, we come up with an appropriate treatment strategy to target the infestation effectively and efficiently. Once we complete our customized treatment to your commercial property, we schedule monthly service visits to keep your facility protected moving forward. Reach out to us to speak with one of our pest experts about your commercial pest control needs.
Schedule Your Free Inspection
Complete the form below to schedule your no obligation inspection with Bay Pest.