The Dangers Of Spiders In San Leandro, CA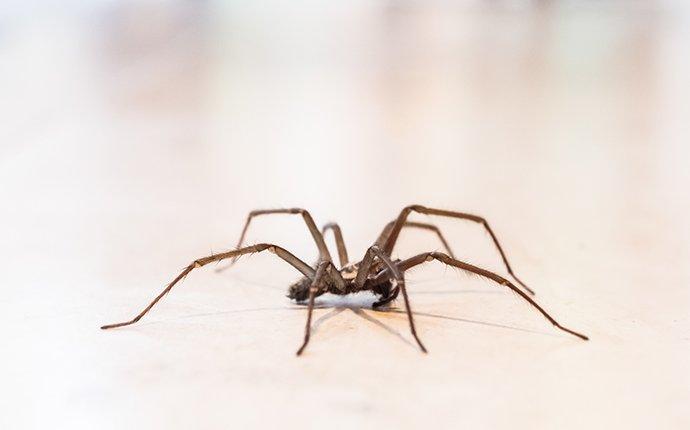 There are many conditions that are conducive to spiders here in Northern California. The warm weather, and pleasant climate, are certainly attractive to spiders. There are a variety of different species in the area, each of them carrying venom that is injected into your skin whenever they bite. This can cause swelling, discomfort, and other adverse effects.

The good news is that most spiders in the area aren't poisonous. There are only two types to be wary of: the recluse and the widow spider. These species are poisonous, and their bites are more dangerous. Fortunately, it's rare for someone to die from a spider bite.

The best thing you can do is try and prevent spider activity from occurring in the first place. Bay Pest Solution is your local source for quality spider control and prevention services. We work hard to protect you from these intruders throughout the year. So, call us today for a consultation, and we'll get the ball rolling.
Four Ant Control Solutions For San Leandro Homeowners
Ants are small, but they invade in big numbers. One ant colony can quickly turn into a full-blown infestation. If you want to be proactive in your efforts to keep ants off your property, here are four preventative measures to keep in mind:
Maintain a high level of cleanliness, and promptly clean up spills and crumbs when they occur.

Store food in tightly sealed containers, and take out the garbage frequently.

Eliminate sources of excess moisture throughout the property.

Block off access points by sealing up any cracks and crevices.
The most effective, lasting way to protect your home from ant infestation is with ongoing services from pest professionals. Get in touch with us at Bay Pest Solution today to hear more about our complete ant control and prevention services. We're here to help you protect yourself, and your loved ones, so don't hesitate to give us a call.
Schedule Your Free Inspection
Complete the form below to schedule your no obligation inspection with Bay Pest.