Reliable Pest Control Services In San Jose, California
Considered the cultural, financial, and technological hub of Silicon Valley, the city of San Jose, CA, offers a little something for everyone. Unfortunately, it also offers all the basic necessities that pests are looking for. Our homes and businesses provide ample sources of food, water, and shelter, and that means pests are drawn onto our properties. If you want to guard your San Jose property, and all those inside of it, from pest infestation, it's important to secure professional pest protection. Luckily, you've come to the right place.

Bay Pest is your local source for dependable pest control services. We are proud to service residential and commercial properties throughout Santa Clara County, and the surrounding areas. Our team of expert pest technicians brings over 40 years of experience to the table, guaranteeing only the most reliable and effective pest treatments possible. Whatever your pest needs are, give us a call today. We'll help you figure out the best plan of action for your individual situation.
Home Pest Control In San Jose, CA
It's an unpleasant reality to face, but the fact of the matter is that your San Jose home is extremely vulnerable to pest infestation. When pests get inside of your home, they seriously threaten your belongings, your health, and your safety. Household infestation poses a long list of dangers to you and your loved ones, and that's why professional pest protection is so important. Bay Pest Solutions provides residential pest control solutions to over 1,500 homes in the Bay Area.

Starting with a thorough inspection, we identify entry points and conducive conditions around your property to better familiarize ourselves with your pest situation. Then we'll come up with the right treatment plan for you. From the interior to the exterior, we cover every nook and cranny of your residence, giving you the year-round pest protection that you and your loved ones deserve. Call us today to get started.
Are The Cockroaches In San Jose Dangerous?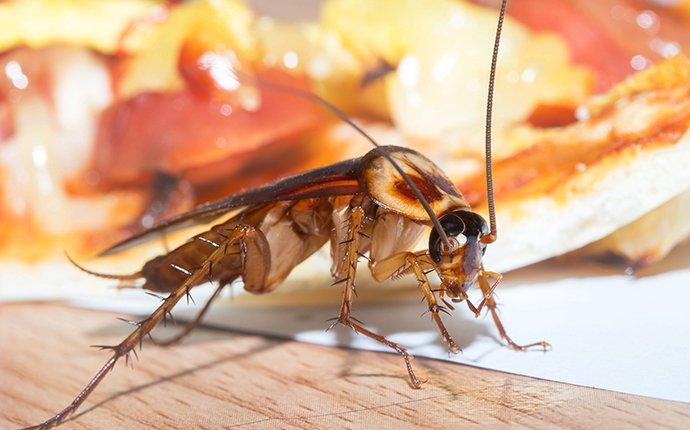 The fastest way to ruin your day is to see a roach running around. Cockroaches crawl around in sewers, pipes, and all kinds of garbage, in turn spreading pathogens around your home or business. When cockroaches contaminate your property, they're also leaving feces, saliva, and shed skin wherever they go. These factors pose a serious health threat to everyone on the premises.

Cockroach infestation is associated with a long list of illnesses. Some of the more common ones include salmonellosis, typhoid fever, dysentery, cholera, giardia, and listeriosis. The best way to protect yourself from these consequences is to get in touch with pest experts. Reach out to Bay Pest Solutions to secure complete cockroach control and prevention services that promise to keep your property pest-free and protected all year.
What San Jose Homeowners Ought To Know About Bed Bug Control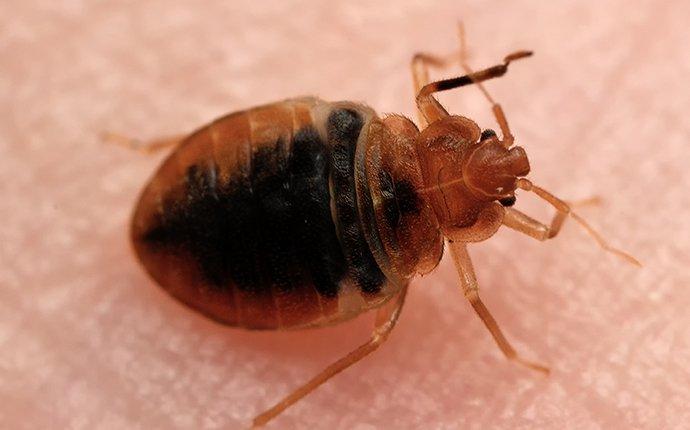 Discovering bed bugs in your home is a real nightmare that San Jose homeowners should be aware of. These nocturnal parasites hide away all day, finding harborage in areas that provide frequent exposure to human contact, such as bedsheets, linens, and upholstery. Once night falls, they emerge to feed on our blood.

These pests can be very hard to detect, not only due to their nocturnal nature but also because of the fact that they can go up to a year without food. This allows them to survive long spells without feeding. That means bed bugs can live in your space without you knowing it for weeks or months.

If you think you may be dealing with a bed bug problem, the smartest thing to do is to contact pest professionals. The team at Bay Pest Solutions offers local homeowners comprehensive bed bug treatments to completely rid your property of these parasites. Call us today to learn more.
Commercial Pest Control In San Jose, CA
There are many kinds of businesses in the Bay Area, but one thing they all have in common is the fact that they face potential pest activity. Commercial pest infestation poses a huge threat to your property, your reputation, and most importantly, the health and safety of your employees and customers. The best way to protect everyone, guard your good name, and preserve your business is to rely on a team of highly qualified pest professionals. The team at Bay Pest Solutions provides comprehensive commercial pest control services that San Jose business owners can rely on all year long.

After determining the nature of your infestation, and identifying problem areas around the facility, we'll work with you to come up with the right approach to tackle the situation in an effective, comprehensive way. We offer commercial pest control solutions that are currently used by a variety of facilities, some of which include restaurants, strip-malls, multi-family homes, retail stores, and many others. Reach out today to discuss your commercial pest control needs.
Schedule Your Free Inspection
Complete the form below to schedule your no obligation inspection with Bay Pest.