San Francisco, CA Pest Control Services
San Francisco, a major city in California, is the cultural, commercial, and financial hub of the Northern California area. To prevent pests from invading your San Francisco property and making it their own, Bay Pest provides effective commercial and residential pest control services with long-lasting results. We understand how stressful it is to deal with pest problems, which is why we will work to control and eliminate pests in a quick, efficient manner. With our skilled service technicians by your side, your home or business will remain free of pests throughout the entire year. Get in touch with Bay Pest today to ask about all of our advanced pest control solutions.
Residential Pest Control In San Francisco, CA
Pests can make you feel uncomfortable in your San Francisco home. Not only are pest infestations frustrating to deal with, but they can also have a negative impact on the health of you and your family. Rodents, insects, and other invading pests can damage your property, contaminate your food items, and spread a wide variety of dangerous diseases. Bay Pest is proud to provide effective, ongoing home pest control services to ensure your San Francisco home is protected from pests, year-round. No matter what type of pest problem you're facing, Bay Pest is ready to help. Give us a call today to learn more about our home pest control options or to request an inspection.
Can Bed Bugs Be Avoided In San Francisco, CA?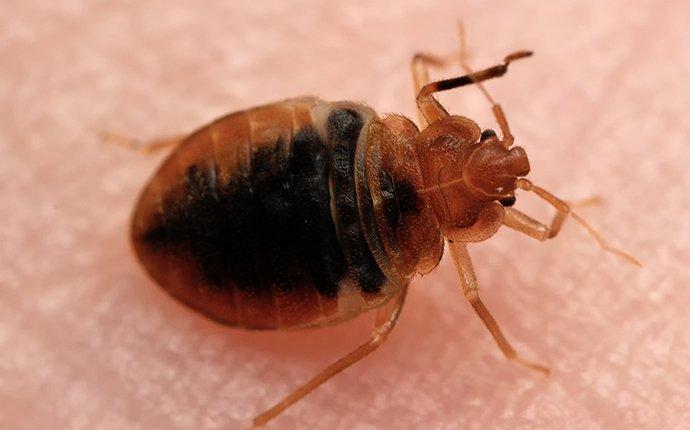 Since the ban of DDT in the 1970s, bed bugs have made an astonishing comeback within the United States. Bed bugs are small, reddish-brown pests that feed on the blood of humans. They are found in all 50 states and are known for infesting any home, business, or building they end up in. What makes bed bug infestations unique to other pest infestations is that bed bugs can only invade with the help of humans. Bed bugs are called hitchhiking pests due to their tendency to "hitchhike" their way into your property by riding on your clothing, bags, luggage, and personal belongings. These tiny invaders are most common in areas where a lot of people travel to and from, which is why big cities with many tourists are common hotspots for bed bugs. If you want to avoid bringing bed bugs into your San Francisco home or business, keep these bed bug prevention tips in mind:
Keep your bags and belongings up off of the floors of public places, including hotel lobbies, movie theaters, airports, trains, and schools.

Inspect used and second-hand furniture for signs of bed bugs before bringing them into your home.

Keep an eye out for signs of bed bugs when you stay at hotels and the homes of friends and family.

Invest in mattress covers to prevent bed bugs from hiding in your bed if they infest your home.

Store your clothing in airtight bags when you travel.
Bed bug infestations are best left to the professionals. Not only are bed bugs difficult to prevent, but it's nearly impossible to get rid of them once they invade your San Francisco property. Bay Pest has what it takes to remove bed bugs from your property in no time at all. Learn more about our bed bug control process by reach out to our licensed service technicians today.
Five Easy Ways To Keep Termites Away In San Francisco, CA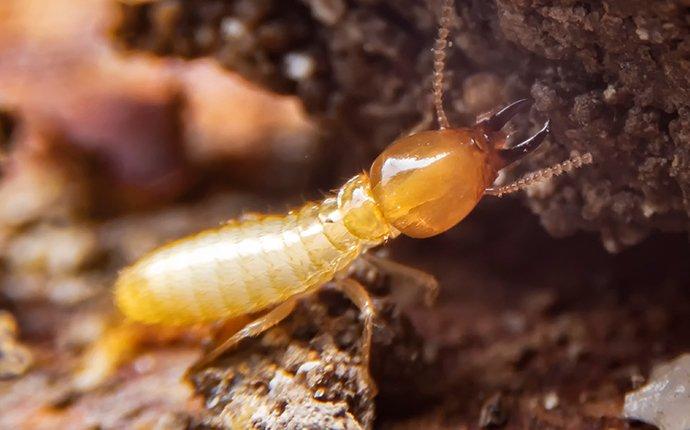 Termites are a constant problem for homeowners and business owners throughout the United States. These small, social insects live in large colonies and thrive in warm, humid climates. Undetected, termites are capable of causing thousands of dollars worth of damage to the structure of your San Francisco home or business. Avoid attracting termites to your property by implementing five easy termite prevention tips:
Reduce excess moisture by repairing loose or leaking pipes.

Seal cracks and crevices in your foundation.

Remove wooden materials from your lawn.

Avoid using mulch around your home.

Enlist the help of a professional pest control provider.
When termites invade your San Francisco property, your best option is to reach out to the professionals here at Bay Pest. We are equipped to handle a wide variety of common pest problems including termites. Get in touch with us today for more information about our termite treatments.
Commercial Pest Control In San Francisco, CA
The success of your San Francisco business depends on the satisfaction of your customers. Unfortunately, pest infestations can cause a major setback for your business by scaring away your customers, disturbing your employees, damaging your products, and destroying your reputation. But when you partner with the experienced service technicians here at Bay Pest to put into place a year-round commercial pest control plan, you can rest easy knowing that your business won't be affected by pest problems. Trust the protection of your retail store, industrial facility, strip-mall, or other business to Bay Pest. We promise you won't be disappointed.
Schedule Your Free Inspection
Complete the form below to schedule your no obligation inspection with Bay Pest.