Reliable Pest Control Services In Redwood City, California
Founded in 1867, the community of Redwood City, CA, extends from the Santa Cruz Mountains to the San Francisco Peninsula. It's a vibrant city with a lot of entertainment, culture, and history. But what happens when local pest populations get in the way? Pests pose a year-round threat to Redwood City home and business owners, putting you at risk for a long list of health conditions and safety consequences. If you want to protect yourself from infestation, look no further than Bay Pest Solution.

We are local California pest control operators that have been servicing homes and businesses across San Mateo County, and surrounding communities throughout the Bay Area, since 2017. Our licensed service technicians work hard to cater to your needs, and we put customer satisfaction at the very top of our list. No matter what kind of pest problem you're facing, the team at Bay Pest Solution is here to face it with you. Call us today.
Home Pest Control In Redwood City, CA
Your Redwood City home is somewhere you and your loved ones rely on for complete protection from outside threats. However, pest activity is a present threat that all homeowners should be prepared for. Your best protection is to get help from the pest experts. Our pest experts currently service over 1,500 homeowners throughout the Bay Area. After determining the source of the problem, and all conducive conditions on the premises, we develop a residential pest control plan that is catered to meet your individual needs.

Once we finish treating the property, we return for quarterly service visits to guarantee ongoing protection throughout the year. As proud members of the NPMA, we expect the very best from our team, and so should you. Our team of highly trained pest technicians provides you, and your loved ones, with customized pest treatments that you can trust all year long. Contact us today to discuss your residential pest control needs, and we'll get started right away.
What Redwood City Residents Ought To Know About Stinging Insects
Stinging insects are venomous arthropods that usually emerge in the spring months when temperatures rise. These pests can have serious consequences, especially for those with allergies. If you want to avoid stinging insects, there are some preventative measures you can take to deter them from infesting and nesting around your home.
The first thing to do is cover up any holes in the ground using cement or grass. Be sure to get rid of any food sources, and never leave food outside. Keep windows and doors closed when possible. Always clean up spills right when they happen, and pick up your trash. Additionally, cover up piles of compost, and keep your garbage cans tightly sealed.

The most reliable way to protect your property from stinging insects is to reach out to a team of experienced pest professionals. Bay Pest Solution is the local area's go-to source for complete stinging insect control and prevention services. Our customized treatments give you the year-round protection you deserve. Reach out to us today to discuss your stinging insect control needs.
Professional Rodent Exclusion Services In Redwood City, CA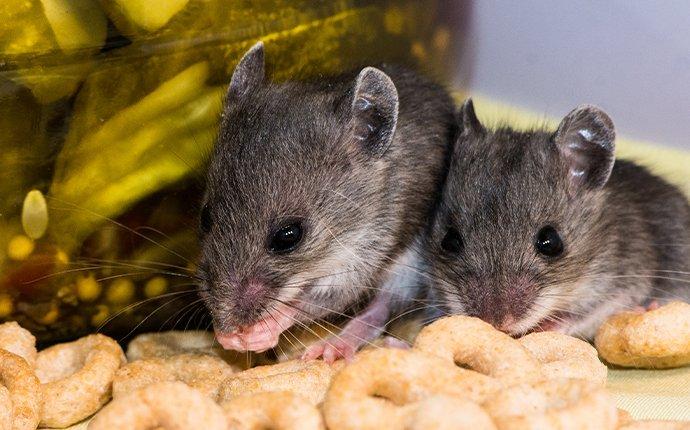 Rodents seek refuge in your crawl spaces and attics, looking for somewhere cozy to nest and breed. They are unsanitary pests that contaminate surfaces and transmit diseases, posing a real health threat to those nearby. Here are some helpful tips to try in order to prevent a rodent infestation from occurring on your property.

Seal entry points, and block off cracks and crevices. Keep living areas clean, eliminate clutter, and store trash in a metal container with a tightly fitted lid. Eliminate food and water sources. Store food and belongings in gnaw proof containers. Keep woodpiles and tree trimmings away from your home and garage.

These suggestions can certainly help, but even if you implement all of these preventative measures, rodents can be relentless. For the most lasting, effective rodent control services in the area, call in the pros. Bay Pest Solution is here to rid your property of all rodent activity and keep it out moving forward.
Commercial Pest Control In Redwood City, CA
There's no denying the fact that owning a business isn't easy, but things become a thousand times worse when pests rear their ugly heads. No matter what kind of business you run here in Redwood City, the reality is that commercial pest infestation threatens your entire operation, not to mention the health and safety of your customers and employees. That's why it's important to secure comprehensive commercial pest control services.

Bay Pest Solution provides commercial pest control services to a wide range of properties including retail stores, property management, restaurants, industrial warehouses, and many others. We guarantee to thoroughly protect your commercial property from pest infestation all year long. After an initial treatment to wipe out the infestation, our monthly maintenance visits keep your business protected from pest activity moving forward. Get in touch with us today to learn more.
Schedule Your Free Inspection
Complete the form below to schedule your no obligation inspection with Bay Pest.