Reliable Pest Control Services In Oakland, California
Located on the eastern side of San Francisco Bay, the city of Oakland, CA, is a lot more than just a major port city. This evolving metropolis has been steadily growing over the last two decades, making it a premier destination for visitors and residents of Northern California. However, as things grow, so do the resources for pests. These intruders are a year-round threat that Oakland home and business owners may have to face. Luckily, you don't have to face it alone.

Bay Pest Solution is a team of professional California pest control operators with a steadfast commitment to unparalleled customer service. We service properties throughout Alameda County and surrounding communities across the Bay Area. We're proud to offer comprehensive residential and commercial pest control coverage that our valued clients can depend on all year. Call us today for all of your pest control needs; we're here to help.
Home Pest Control In Oakland, CA
Owning a home is all about being comfortable in your own space. Unfortunately, household pest activity is a present threat, and that exposes us and our loved ones to the dangers of pest infestation. Infestation compromises the sense of comfort that you feel in your own home. It can have a lot of negative consequences, and the best way to guard your property and your loved ones is to rely on a team of highly qualified pest experts.

Here at Bay Pest Solution, our residential pest control services are used by over 1,500 homeowners, and we stand behind our dependable services. We offer customized home-treatment plans to fit your specific needs, and we return throughout the year to make sure things stay-pest free. With over 40 years of experience, our team of pest experts is fully equipped with the extensive knowledge and expertise to effectively solve your pest problems, guaranteed. Contact us today to get started.
Four Common Spiders That May Be Lurking In Your Oakland Home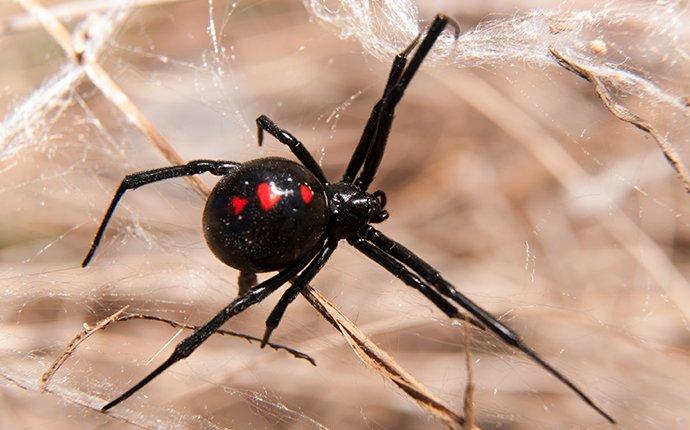 Here in Northern California, we're no stranger to spider activity. We have a variety of different spider species in the area, each unique in their own way. One thing they all have in common, however, is that they're not a welcome sight in our homes. Here are four of the most common spiders in the area:
Cross orb weaver

Daddy longlegs

Tarantula

Western black widow
The good thing is that most of these spiders don't pose a serious threat. The most dangerous species are recluse spiders and widow spiders. They have a poisonous venom that can have serious consequences for the victim of the bite. Reactions vary from one individual to the next, yet people rarely die from these spider bites.

If you suspect spiders on your property, it's a smart idea to contact the team at Bay Pest Solution right away. We provide full-service spider control and web removal services, and we also offer spider population exclusion to prevent the infestation from reoccurring in the future. Reach out to us today to discuss your spider control needs. We look forward to your call.
Oakland Property Owner's Guide To Mosquito Control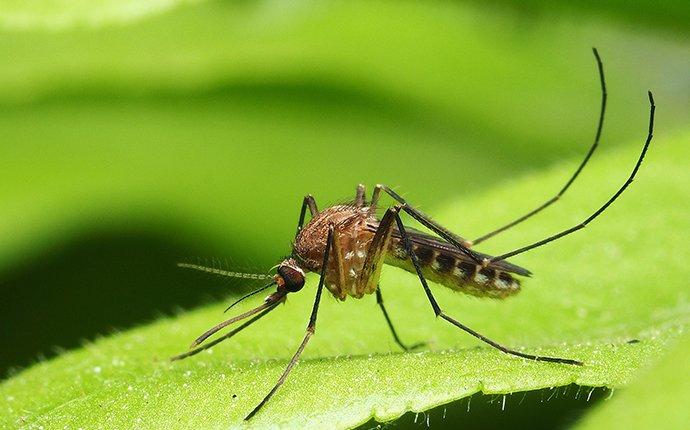 Mosquitoes are blood-sucking pests known for the itchy bites they leave us with. However, you should know that they're capable of much worse than an itchy welt. Mosquitoes can transmit a host of vector-borne illnesses that can be seriously threatening to your health. As property owners, it's important to be mindful of effective preventative methods to keep mosquitoes away. Here are some helpful tips:
Apply insect repellent when spending time outdoors.

Fix any damaged or ripped screens in doors or windows.

Get rid of any sources of standing water.

Keep vegetation and landscaping well-trimmed.

Keep windows and doors closed when possible.

Use window and door screens to prevent entry.

Wear long pants and long sleeves when possible.

Wear permethrin or DEET-treated clothing.
These tips can help; however, mosquitos can still be very hard to avoid. The best source of mosquito control is from a team of pest professionals. Call Bay Pest Solution today for year-round mosquito control and prevention services you can trust. We're here to help you.
Commercial Pest Control In Oakland, CA
If you want to protect your Oakland business from the detriments of pest infestation, we highly recommend securing ongoing services from pest professionals. That's the only guaranteed way to effectively guard your facility against pest activity. Here at Bay Pest Solution, our commercial pest control services protect a variety of businesses from pest activity, including restaurants, strip malls, retail shops, industrial warehouses, and many other facilities.

Our interior and exterior service options are catered to meet your needs, and we work with you to strategically develop the most fitting plan of action for you. Our team uses trusted IPM (Integrated Pest Management) strategies to target the source of your pest problem because it is our continued goal to protect your business all year long. Contact us today to get your complimentary estimate, and we'll schedule your inspection right away.
Schedule Your Free Inspection
Complete the form below to schedule your no obligation inspection with Bay Pest.