Reliable Pest Control Services In Mountain View, California
Mountain View, CA, is an exciting Silicon Valley city with a beautiful view of the Santa Cruz Mountains, and the San Francisco Bay. It's a great place to own property, but that doesn't mean it's immune to the occurrence of pest infestation. All Mountain View properties are at risk of experiencing pest infestation, and that exposes you to a long list of negative consequences. In order to protect your home or business from infestation, it's important to rely on the pest experts.

Bay Pest is your local source for quality residential and commercial pest control solutions. With over 40 years of combined experience, our team of pest experts are equipped with the knowledge and expertise to solve your pest problems, no matter the scale. We are proud to service properties throughout Santa Clara County, and the surrounding areas. Get in touch with us today to learn more about our customizable pest control solutions.
Home Pest Control In Mountain View, CA
For the "Bay's best in pest," look no further than Bay Pest. Our residential pest control solutions give you through pest coverage throughout the year. To start, we conduct a thorough inspection of the interior and exterior of your property in order to accurately identify and target the pest problem.

We detect entry points and conducive conditions around your property to better familiarize ourselves with your pest situation, and then we develop the perfect treatment plan to address your household infestation. No matter the nature of your pest problem, our competent staff of pest control specialists are ready to bring you pest-free results you can count on. Call us today to discuss your residential pest control needs; we look forward to assisting you.
How To Spot & Stop Fleas In Mountain View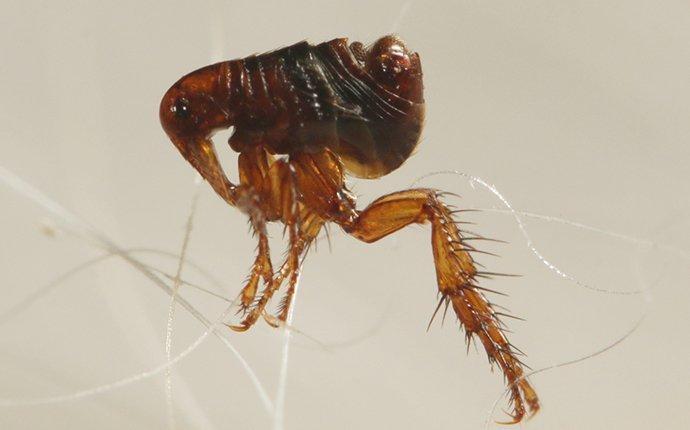 In order to accurately detect flea activity on your Mountain View property, you should know some basic identifying features. Fleas have flat bodies with three pairs of legs. They're very small pests, measuring about 1/8 inch long, and they are dark, reddish-brown in color. If you want to stop fleas from getting into your home or business, here are some helpful tips to consider:
Be sure to periodically treat your pets with a flea bath, and/or flea spray.
Regularly wash all bedding, linens, laundry, and upholstery that has come in contact with the animal.
Even if you don't have a pet, it's important to be preventative in regard to fleas. Here are a few helpful tips that you can try in order to be as proactive as possible in your flea control efforts:
Clear clutter and vacuum carpets, floors, furniture, and crevices where a flea can easily hide.
Maintain a clean home in general; proper sanitation is key when it comes to flea prevention.
Use outdoor flea repellent on the exterior of your home to reduce chances of infestation.
Vacuum eggs and larvae, and properly dispose of the vacuum bag in a sealed trash can.
Fleas can be pretty sneaky about getting into your house, and their hind legs allow them to jump relatively far distances. If you want to effectively guard your property and those inside of it from the presence of fleas, the only 100% effective way to go is professional flea services. Contact Bay Pest today for all of your flea control and prevention needs.
Mountain View's Helpful Guide To Termite Control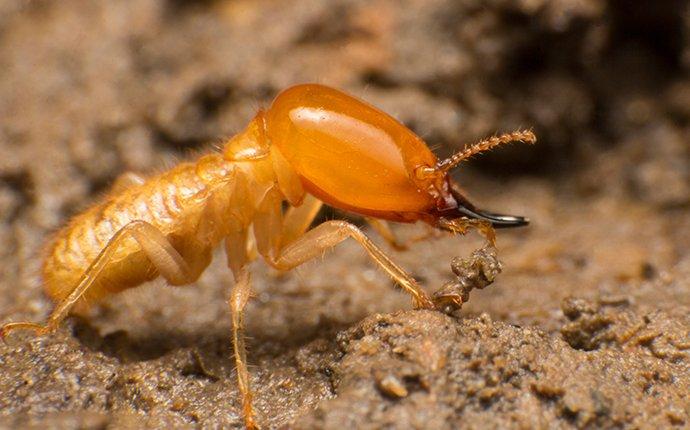 Termite damage is a large-scale issue that can be very dangerous, as well as costly. That's why we recommend being proactive in your efforts to prevent termites from infesting your property in the first place. The following tips can be helpful in minimizing your exposure to termites:
Apply loose mortar, or weather stripping, around windows and doors.
Eliminate any rotting or damaged wood from your property.
Store wood a good distance away from the perimeter of your structure.
Examine and thoroughly check all wood before bringing it inside.
Reduce excess moisture around the entire property.
Avoid any wood to soil contact.
Repair rotten areas of the roof to prevent entry.
Direct downspouts away from the house.
Repair plumbing issues, such as leaky faucets and pipes.
Put a dehumidifier in moisture rich areas of the house.
Install vent fans in kitchens, bathrooms, and laundry rooms.
While these are all useful suggestions for termite prevention, they're not completely guaranteed to work on their own. Your safest approach to termite control is to seek regular services from a professional pest control company. Reach out to Bay Pest today to discuss your termite control and prevention needs; we're here to help you.
Commercial Pest Control In Mountain View, CA
Our commercial pest control services protect a variety of businesses from nuisance pest activity, including restaurants, strip malls, retail shops, industrial warehouses, and many other facilities. Whatever pest problem you're facing, our team of licensed service technicians work hard to cater to your needs. After we finish treating the premises, our monthly maintenance visits keep your business protected from pest activity all year long. Reach out to us today to get started.
Schedule Your Free Inspection
Complete the form below to schedule your no obligation inspection with Bay Pest.