Effective, Experienced Pest Control Services In Fremont, CA
Fremont is a city located in Alameda County within the San Francisco Bay Area. To keep your Fremont property protected from the wide range of pests that live in our area, turn to the skilled service technicians here at Bay Pest. We are dedicated to providing effective residential and commercial pest control services that protect your Fremont property from all kinds of common pests. With over 40+ years of experience and a commitment to excellence, you can depend on us to go above and beyond to ensure your pest control needs are met. At Bay Pest, customer satisfaction is our top priority. No matter what pest threats you're facing, you can trust us to find the right solution. Get in touch with our service technicians today to learn more about our commercial and residential pest control programs.
Residential Pest Control In Fremont, CA
When pests get into your Fremont home, they can cause structural damage, spread dangerous diseases and illnesses to your family, and destroy personal belongings. The most effective way to avoid pest problems is by investing in year-round pest control services from Bay Pest. Regular pest control visits can eliminate current pest problems and prevent pests from invading your property in the future. Through detailed inspections, high-quality treatments, and Integrated Pest Management (IPM) methodologies, we can protect your home and family from pest infestations. Our quarterly home pest control services include unlimited follow-ups and a retreatment guarantee. Don't hesitate to reach out to the service technicians here at Bay Pest today to ask about all of our home pest control options.
5 Ways To Minimize Your Mosquito Exposure In Fremont, CA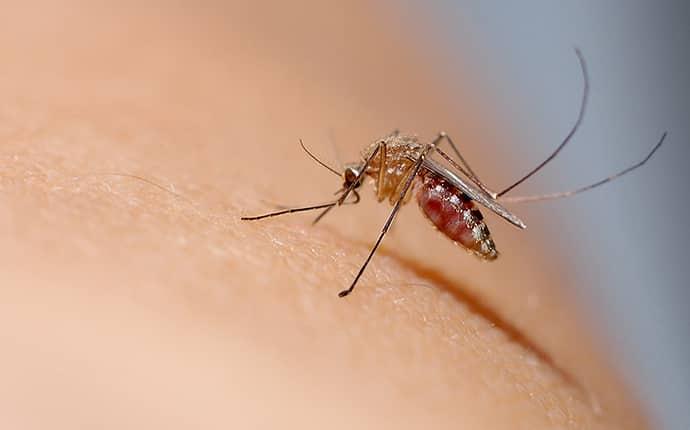 Mosquitoes are common insect pests that thrive in climates that are 80 degrees or higher. Unfortunately, our hot, humid summers and mild winters provide the perfect environment for mosquitoes to breed and reproduce. Mosquito infestations can ruin outdoor gatherings and make spending time in your backyard unbearable. These small insects feed on the blood of humans and animals using their long, sharp proboscis. Although mosquitoes are certainly annoying pests, it's important to understand that mosquitoes are also dangerous. Mosquitoes are responsible for transmitting a long list of dangerous diseases, including malaria, West Nile virus, yellow fever, chikungunya, and Zika virus. If you want to avoid dealing with mosquitoes around your Fremont home or business, it's important to make your property less appealing to them. Avoid attracting mosquitoes to your property with a few of the following mosquito prevention tips:
Ensure your gutters are free of sticks, leaves, and other debris to prevent water from building up when it rains.

Eliminate all sources of standing or still water in your lawn.

Mow your lawn short and keep hedges and shrubs trimmed back from your exterior walls.

Wear insect repellent every time you go outdoors.

Avoid spending time outdoors during dawn and dusk, when mosquitoes are most active.
Mosquitoes thrive in our warm, humid weather, but with the service technicians from Bay Pest by your side, you don't have to worry about mosquito problems around your Fremont property. We provide both ongoing and one-time mosquito treatments, based on your specific needs. Reach out to Bay Pest today for more information about our mosquito control services.
Who Else Wants To Prevent Termite Damage In Fremont, CA?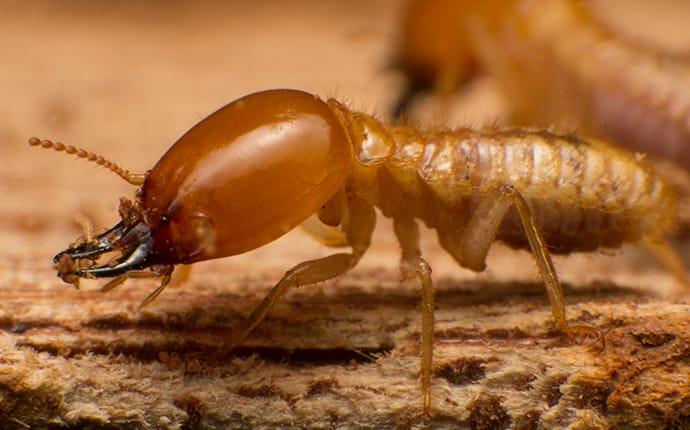 Termites are known as one of the most destructive pests in the world. These small insects might not look like a threat individually, but when they work together, they can cause extensive damage to your Fremont property in as little as six months. Termites are decomposers, which means they feed on decaying organic matter to help it decompose faster. Although termites are beneficial to the environment when they remain in nature, they are a major problem if they infest your home or business. To prevent termites from taking over your Fremont property, implement the following termite prevention strategies:
Remove all wooden materials from your lawn, including fallen trees, logs, stumps, and old fence posts.

Eliminate possible entry points by sealing gaps and cracks around your foundation and exterior walls.

Reduce excess moisture in and around your property by repairing leaking pipes, faucets, and drains.

Replace water-damaged or rotting wood with dry, sound wood.
Termite damage can cost thousands to repair, which is why it's important to remove termite infestations as soon as possible. Bay Pest has what it takes to eliminate, control, and prevent termite infestations year-round. Contact us today to learn more about our termite treatment process.
Commercial Pest Control In Fremont, CA
Protect your Fremont business from the area's toughest pests by partnering with the experienced service technicians here at Bay Pest. We are proud to provide outstanding commercial pest control services to protect your customers, employees, and property from pests of all shapes and sizes. Whether you're dealing with rodents, termites, or any other pest problem, the professionals at Bay Pest are ready to help. To learn more about all of our commercial pest control options, give us a call today!
Schedule Your Free Inspection
Complete the form below to schedule your no obligation inspection with Bay Pest.