Reliable Pest Control Services In Brentwood, California
Brentwood, CA, is a beautiful neighborhood filled with impressive houses, lovely people, and that classic California sunshine. Living and working in Brentwood has many benefits, so many benefits that even pests are eager to get in on the action. Pests are year-round intruders that seek entry into our homes and businesses in order to access sources of shelter, food, and water. That means your Brentwood property is at risk of infestation, and it's crucial to secure the property pest protection to guard your valued space. Professional pest control services are the most reliable way to protect your property from the dangers of pest activity.

Welcome to Bay Pest Solutions, your go-to source for quality pest control solutions. Based out of Pleasanton, we're proud to service customers across Contra Costa County, Santa Clara County, and Alameda County, providing comprehensive residential and commercial pest control coverage that our valued clients can depend on all year long. Our team of expert pest technicians brings over 40 years of experience to the table, guaranteeing only the most reliable and effective pest treatments possible. Call us for your complimentary estimate and start protecting your Pleasanton property today.
Residential Pest Control In Brentwood, CA
Your Brentwood home is meant to be a safe space. It's where you and your family go to relax after a long day. The last thing you want to discover is a household pest infestation. Pests pose a long list of threats to both your home and your loved ones. They threaten the health and safety of your family, and that's simply unacceptable. In order to effectively guard your home against pest activity, the best thing you can do is contact the pest professionals. Bay Pest Solutions offers comprehensive residential pest control services to over 1,500 homes in the area.

From the interior to the exterior, we conduct a thorough inspection of your property in order to accurately identify and target the pest problem. We offer customized home-treatment plans to fit your specific needs, and we return throughout the year to make sure things stay-pest free. Our quarterly follow-up visits promise you continued pest protection all year long. Contact us today to get started.
The Real Dangers Of Mosquitoes In Brentwood, CA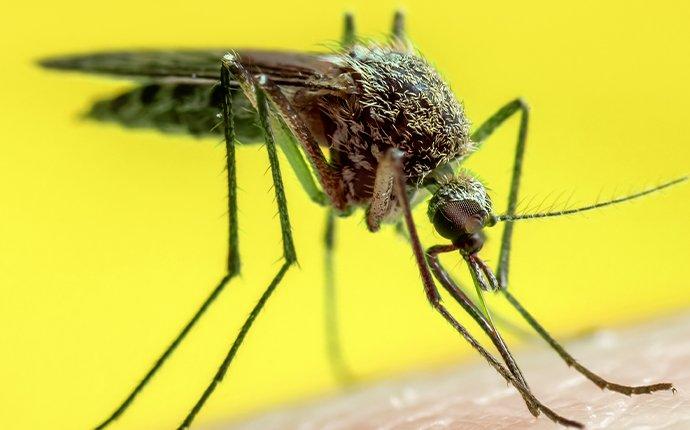 A lot of us don't really think twice about mosquitoes. We associate them with a temporary, itchy, red bite and that's really it. But these tiny pests are more dangerous than you may think. Mosquitoes are vector pests with the ability to transmit numerous diseases as they feed on your blood. They expose us to a long list of serious, vector-borne illnesses, including chikungunya, dengue, encephalitis, malaria, tularemia, West Nile, Yellow fever, and Zika.

If these illnesses sound scary to you, it's because they are. They are dangerous medical conditions that should be prevented at all costs. The safest way to play it is to secure year-round, professional pest control services to protect your health and that of your loved ones. Contact Bay Pest Solutions today for quality mosquito control and abatement services that you can count on all year long.
Are Spiders In Brentwood, CA Preventable?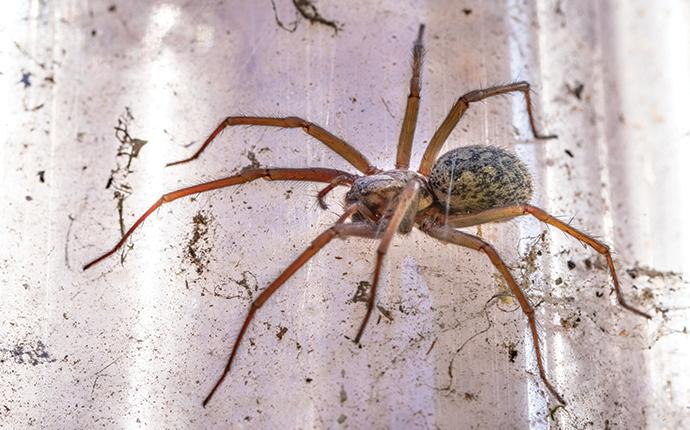 Spiders are creepy, crawling critters that we definitely don't want to discover in our homes and businesses. These pests can be dangerous, and if you get bitten, you may suffer some serious health consequences. If you want to effectively protect your property from the horrors of spider infestation, there are some preventative measures you can take:
Install or repair window and door screens.

Keep home clean and reduce clutter.

Keep other bugs away from home.

Keep the exterior/porch lights off.

Keep trash in sealed containers.

Keep yard well-trimmed and neat.

Reduce excess moisture and remove food sources.

Use caulk or foam to seal up cracks and crevices.
These prevention tips can help you minimize your exposure to spiders, but none of them are entirely effective on their own. If you want complete protection from spider activity, you need professional spider control and prevention services. Call Pest Control Consultants today, we're ready to help you.
Commercial Pest Control In Brentwood, CA
The competition is fierce here in Brentwood, which is why your business has to work extra hard to keep up. Maintaining a superb reputation is crucial to the survival of your business, and nothing threatens a good reputation quite like a pest infestation. When pests enter your business, they endanger your property, your customers, and your employees. The only 100% effective way to deal with pest infestation is with ongoing services from the pest professionals.

Bay Pest Solutions offers commercial pest control solutions that are currently used by a wide variety of facilities, some of which include restaurants, strip-malls, multi-family homes, retail stores, and many others. Our customers make our company what it is, and your satisfaction comes first. Get in touch with Bay Pest Solutions to get a detailed estimate and schedule your initial service visit. We will walk you through our commercial pest control service options and guide you on the best plan of action for your individual pest problem.
Schedule Your Free Inspection
Complete the form below to schedule your no obligation inspection with Bay Pest.