Reliable Pest Control Services In San Ramon, California
With scenic views of Mount Diablo, and year-round pleasant weather, the city of San Ramon, CA, is an ideal place to settle down. No one agrees more than local pest populations. These intruders pose a year-round threat to San Ramon home and business owners. If you want to avoid infestation, the best plan of action is to get in touch with a team of experienced pest professionals. That's where we come in.

Bay Pest offers complete residential and commercial pest control solutions to properties throughout Contra Costa County, and the surrounding areas. We are local California pest control operators that have been servicing homes and businesses throughout the Bay Area since 2017. Our team collectively has over 40 years of experience, working hard to bring our customers the lasting results they deserve. We treat our customers like family, because your satisfaction is our #1 priority. Call us today.
Home Pest Control In San Ramon, CA
Your San Ramon home, and your loved ones inside of it, are at risk for pest infestation, and that can cause a lot of problems for you and your family. The best way to deal with pests is to contact a team of certified pest professionals. Here at Bay Pest, our residential pest control services are used by over 1,500 homeowners, and we stand behind our dependable services. Starting with a thorough inspection, we determine the nature of the infestation, and come up with a customized plan just for you.

Our team uses trusted IPM (Integrated Pest Management) strategies to target the issue at its core, and our quarterly follow-up visits guarantee year-round protection that you can count on. When it comes to household pest infestation, the only 100% effective way to protect yourself is with ongoing services from the pest professionals. Get in touch with us to get started.
Which Stinging Insects In San Ramon Are The Most Harmful To Humans?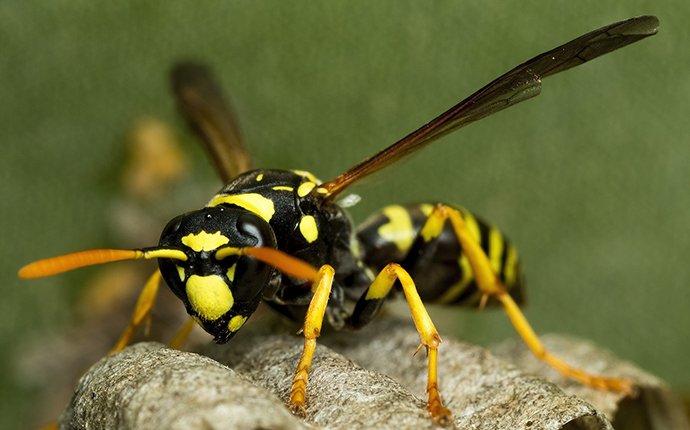 Stinging insects are a common problem here in the San Francisco Bay Area, and it's important for property owners to be aware of the dangers. Whether you're dealing with bees, yellowjackets, hornets, fire ants, or any other stinging insects, you must be careful. Not only do these pests cause great discomfort and pain when they sting, but they can cause serious reactions depending on your personal tolerance and response to each species.
If you have an allergy, getting stung can lead to severe allergic reactions and anaphylactic shock. It's an occurrence that can be fatal if the individual isn't prepared, and the situation isn't dealt with right away. However, even if you aren't allergic, the site of the wound can become infected if it isn't tended to properly.

No matter what type of stinging insects you are dealing with, getting stung can cause dangerous distractions. This can lead to accidents and injuries, which can be fatal in certain situations. The only way to secure guaranteed protection from stinging insects is to get regular treatments from the pest professionals. Here at Bay Pest, we are dedicated to keeping your property free of stinging insects all year long. Reach out to us today to learn more about our stinging insect services.
Termite Control: Three Ways To Keep Them Out Of Your San Ramon Home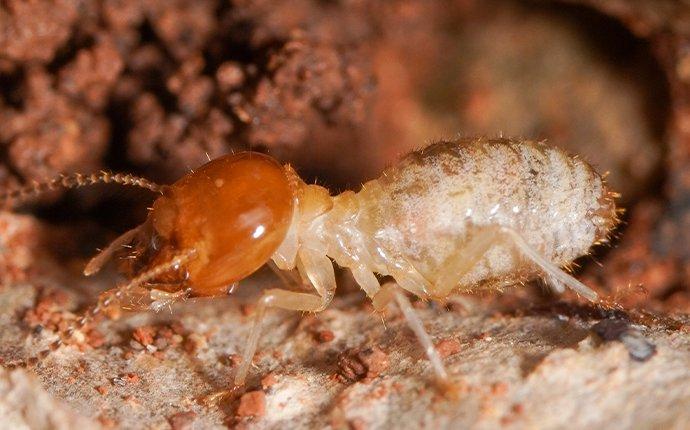 Termites can cause large-scale destruction to your San Ramon homes, and that's why it's important to be proactive in your efforts to control termites and keep them off of your property. Here are three ways to help you deter termites from your home, keeping them away throughout the year:
Apply loose mortar/weather stripping around all your windows and doors.
Eliminate any wood to soil contact, and get rid of any rotting or moisture-damaged wood.
Eliminate excess moisture around the entire property using dehumidifiers and vent fans.
These tips can help, but the truth is, none of them are 100% effective all on their own. The most reliable approach to effective termite control is to call on the pest professionals. Bay Pest is experienced in providing comprehensive termite control and prevention solutions that promise you lasting protection. Get in touch with us today to get started.
Commercial Pest Control In San Ramon, CA
The best way to protect your San Ramon business from the harms of pest infestation is to reach out to the team at Bay Pest. We're here to provide you with comprehensive commercial pest solutions that protect your facility, and all those inside of it. Our commercial pest control services cover a wide range of properties from the harms of pest infestation, including retail stores, property management, restaurants, industrial warehouses, and many others.

After detecting the source of the problem, all active areas, and harborage spots, we come up with an appropriate treatment strategy to target your infestation from the inside out. As proud members of the NPMA, we expect the very best from our team, and we work hard to bring all of our customers complete satisfaction. Whatever kind of pest problem you're facing, don't risk the lifespan and success of your business. Reach out to us today for complete commercial pest protection.
Schedule Your Free Inspection
Complete the form below to schedule your no obligation inspection with Bay Pest.