Reliable Pest Control Services In Berkeley, CA
Berkeley, CA, is a lively town full of bright minds and beautiful nature. While it's true that the streets are filled with some incredible academics, artists, and activists, they are also lined with some more unwanted visitors. We're talking about pest activity, of course, and it's a year-round issue that all Berkeley property owners should be prepared to deal with. Pest infestation poses a variety of threats to your property and the people inside of it, which is why it's crucial to secure year-round pest protection for your home and/or business.

Welcome to Bay Pest, your local source for year-round, reliable pest protection. With over 40 years of experience, our team of pest experts is fully equipped with the extensive knowledge and expertise to effectively solve your pest problems, guaranteed! We put our customers first, and we make it a priority to work with you in order to develop a customized treatment plan that uniquely caters to your needs and your preferences. Contact us today to get your complimentary estimate and we will schedule your initial inspection as soon as possible.
Residential Pest Control In Berkeley, CA
We hate to break it to you, but your Berkeley home is filled with pest attractants. With ample sources of food, water, and shelter throughout your property, pests are eager to get inside. One pest can quickly turn into a dozen, the dozen can quickly turn into hundreds, and before you know it, you have a full-blown infestation on your hands. The best way to protect your home and your loved ones from the dangers of an infestation is to contact the pest professionals.

Bay Pest provides residential pest control solutions to over 1,500 homes in the Bay Area. Once we conduct a thorough inspection of the property, we come up with a customized treatment plan to effectively target the infestation at its core. Our pest-free guarantee protects you from infestation, and our unlimited follow-up visits promise continued coverage you can count on. Reach out to us today to learn more about our home service plans and from there we'll get the ball rolling.
3 Common Signs Of Bed Bug Infestation In Berkeley, CA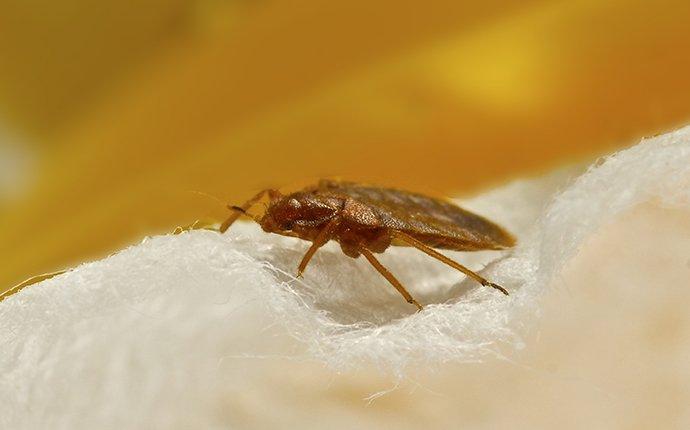 When it comes to bed bug infestation, there are little clues that you should be aware of in order to deal with the problem as soon as possible. Here are three common indicators that you can look for in your bed bug detection efforts:
Bed bugs leave behind little shed skin and egg casings, produced and discarded as they progress through their life cycle. They're often around your bed and furniture.

There may be rusty brown spots of excrement left behind in and around bed bug hiding places. They also may leave them behind as they hitchhike from one place to the next.

You may see small red spots on your bedding and linens. These are leftover bloodstains that bed bugs leave behind after feeding on human blood at night.
If you discover any of these signs or suspect any kind of bed bug activity in your Berkeley home and/or business, the best way to deal with it is by getting professional help. The team at Bay Pest offers thorough bed bug solutions that exterminate these intruders from your home so that you can sleep soundly through the night.
Are Cockroaches In Berkeley, CA Really Dangerous?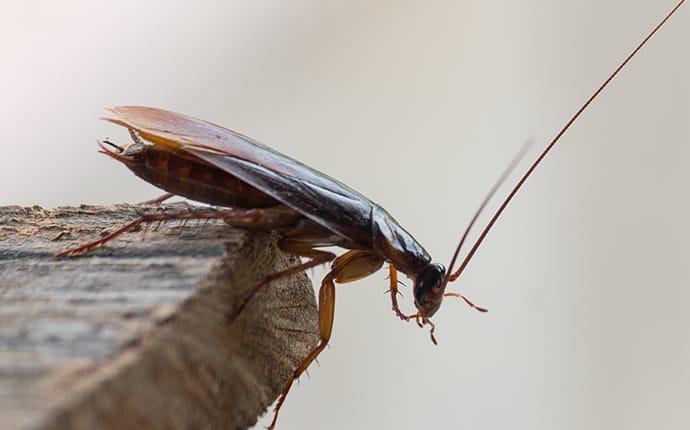 Cockroaches are not something you want crawling around your Berkeley property. They are among the most unsanitary pests that can infest your space and they should be prevented at all costs. Because they hang out in drains and feed on garbage and sewage, they pick up a collection of nasty pathogens and bacteria. While they crawl around, they contaminate surfaces with their excrement and discarded skin. Not only is this disgusting, but it can yield some really harmful consequences like sickness and disease. Some of the more common cockroach-related illnesses include skin rashes, viral diseases, asthma attacks, food poisoning, cholera, diarrhea, dysentery, leprosy, plague, salmonella, typhoid fever, and poliomyelitis.

The best way to protect your property from the dangers of cockroach infestation is to contact a team of fully licensed pest professionals. Here at Bay Pest, we offer dependable prevention solutions that give you the year-round protection you deserve. Call us today to learn more.
Commercial Pest Control In Berkeley, CA
With so many businesses in the Berkeley area, it makes sense why the competition is so fierce. If you want your business to keep up with the competition, it's important to maintain pristine conditions that customers and employees can rely on day in and day out. If your business experiences a pest infestation, the entire facility and everyone inside of it is compromised, putting your reputation on the line. If you want to effectively protect your business from the threats of infestation, the best thing you can do is get ongoing services from the pest professionals.

Here at Bay Pest, we offer trusted commercial pest control services to a long list of facilities. After we do a thorough inspection, we'll come up with a specialized treatment plan to meet your needs. Our monthly maintenance visits keep your business protected from pest activity all year long. We also offer same-day and emergency services, because we know pest activity is a 24/7 concern. As proud members of the NPMA, we expect the very best from our team, and so should you. Contact us to discuss your commercial pest control needs today.
Schedule Your Free Inspection
Complete the form below to schedule your no obligation inspection with Bay Pest.