Reliable Pest Control Services In Berkeley, CA
Berkeley, CA, is a lively town full of bright minds and beautiful nature. While it's true that the streets are filled with some incredible academics, artists, and activists, they are also lined with some more unwanted visitors. We're talking about pest activity, of course, and it's a year-round issue that all Berkeley property owners should be prepared to deal with. Pest infestation poses a variety of threats to your property and the people inside of it, which is why it's crucial to secure year-round pest protection for your home and/or business.

Welcome to Bay Pest, your local source for year-round, reliable pest protection. With over 40 years of experience, our team of pest experts is fully equipped with the extensive knowledge and expertise to effectively solve your pest problems, guaranteed! We put our customers first, and we make it a priority to work with you in order to develop a customized treatment plan that uniquely caters to your needs and your preferences. Contact us today to get your complimentary estimate and we will schedule your initial inspection as soon as possible.
Residential Pest Control In Berkeley, CA
We hate to break it to you, but your Berkeley home is filled with pest attractants. With ample sources of food, water, and shelter throughout your property, pests are eager to get inside. One pest can quickly turn into a dozen, the dozen can quickly turn into hundreds, and before you know it, you have a full-blown infestation on your hands. The best way to protect your home and your loved ones from the dangers of an infestation is to contact the pest professionals.

Bay Pest provides residential pest control solutions to over 1,500 homes in the Bay Area. Once we conduct a thorough inspection of the property, we come up with a customized treatment plan to effectively target the infestation at its core. Our pest-free guarantee protects you from infestation, and our unlimited follow-up visits promise continued coverage you can count on. Reach out to us today to learn more about our home service plans and from there we'll get the ball rolling.
3 Common Signs Of Bed Bug Infestation In Berkeley, CA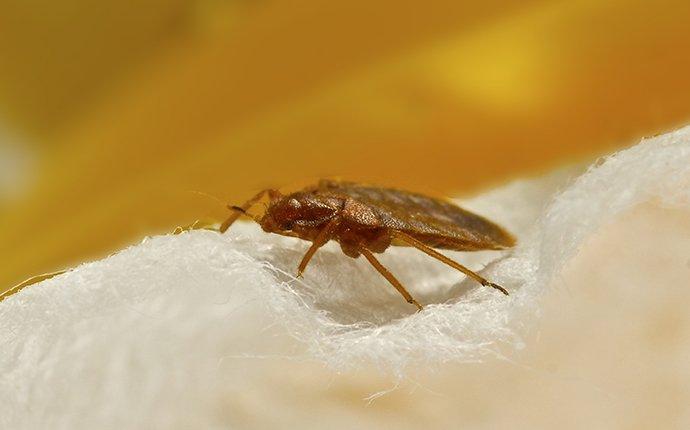 When it comes to bed bug infestation, there are little clues that you should be aware of in order to deal with the problem as soon as possible. Here are three common indicators that you can look for in your bed bug detection efforts:
Bed bugs leave behind little shed skin and egg casings, produced and discarded as they progress through their life cycle. They're often around your bed and furniture.

There may be rusty brown spots of excrement left behind in and around bed bug hiding places. They also may leave them behind as they hitchhike from one place to the next.

You may see small red spots on your bedding and linens. These are leftover bloodstains that bed bugs leave behind after feeding on human blood at night.
If you discover any of these signs or suspect any kind of bed bug activity in your Berkeley home and/or business, the best way to deal with it is by getting professional help. The team at Bay Pest offers thorough bed bug solutions that exterminate these intruders from your home so that you can sleep soundly through the night.
Are Cockroaches In Berkeley, CA Really Dangerous?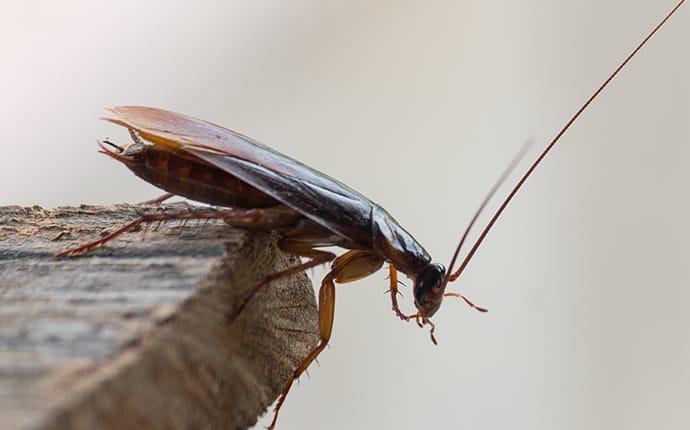 Cockroaches are not something you want crawling around your Berkeley property. They are among the most unsanitary pests that can infest your space and they should be prevented at all costs. Because they hang out in drains and feed on garbage and sewage, they pick up a collection of nasty pathogens and bacteria. While they crawl around, they contaminate surfaces with their excrement and discarded skin. Not only is this disgusting, but it can yield some really harmful consequences like sickness and disease. Some of the more common cockroach-related illnesses include skin rashes, viral diseases, asthma attacks, food poisoning, cholera, diarrhea, dysentery, leprosy, plague, salmonella, typhoid fever, and poliomyelitis.

The best way to protect your property from the dangers of cockroach infestation is to contact a team of fully licensed pest professionals. Here at Bay Pest, we offer dependable prevention solutions that give you the year-round protection you deserve. Call us today to learn more.
Commercial Pest Control In Berkeley, CA
With so many businesses in the Berkeley area, it makes sense why the competition is so fierce. If you want your business to keep up with the competition, it's important to maintain pristine conditions that customers and employees can rely on day in and day out. If your business experiences a pest infestation, the entire facility and everyone inside of it is compromised, putting your reputation on the line. If you want to effectively protect your business from the threats of infestation, the best thing you can do is get ongoing services from the pest professionals.

Here at Bay Pest, we offer trusted commercial pest control services to a long list of facilities. After we do a thorough inspection, we'll come up with a specialized treatment plan to meet your needs. Our monthly maintenance visits keep your business protected from pest activity all year long. We also offer same-day and emergency services, because we know pest activity is a 24/7 concern. As proud members of the NPMA, we expect the very best from our team, and so should you. Contact us to discuss your commercial pest control needs today.
Pest Control Near Me In Berkeley, California
Berkeley, California is well known for its steep academia, ongoing historical figures, and surprisingly diverse core community. Many people don't see Berkeley's ongoing community events, tightly-knit neighborhoods, and loving atmosphere. This city is widely considered to be a hot spot for artistic effort and display and is a key location of historical events and high academic studies for worldwide use. Many Berkeleyans believe that their community is one the leading providers of festivals throughout California and continue to search for new ways of exhibiting their unique culture.
Berkeley home and business owners live in a part of the Bay area that is truly like none other. However, some disturbing similarities resemble the struggles of others located on the Pacific coast. This includes pest damages, destruction, and infestation. Despite Berkeley's sleek and modern appeal, insects and mammals of all kinds find themselves naturally gravitated towards properties within the city limits.
Bay Pest understands the difficulties involved with removing pests from Berkeley homes and businesses. To help combat the rise of rodents, mosquitoes, and bed bugs in this city, our team is dedicated to providing award-winning services to every client. Learn more about our roster and how you could join our Bay Pest family by submitting an online contact form.
What You Should Know About Fleas In Your Berkley Home
Fleas are small, jumping parasites that feed on warm-blooded animals, including people and our pets. Their bites leave itchy red marks that are annoying enough, but fleas also present a risk because of the diseases they can spread.
There are many types of fleas, but they all tend to be dark reddish-brown with tiny flattened bodies that allow them to weave through pet fur and strong hind legs for jumping. Unless an infestation has grown out of control, you are much more likely to see signs of fleas than the animals themselves.
Signs of a flea infestation include:
Pets that are scratching more than usual or losing hair and fur
Small black specks scattered on pet beds, carpets, and rugs
Tiny white eggs either in the fur of your pet or around your home
If you spot these or other signs of flea infestations, it is important to act quickly. Flea control can be an ongoing battle and often require teaming up with your pet's veterinarian as well as a pest control professional.
What Should I Do If I Think I Have Termites In Berkley?
Termites are both invasive and expensive pests to have inside your home. Damage caused by termites costs American homeowners over five billion dollars each year. Often these costs increase because homeowners go for long periods of the time unaware they have a termite infestation brewing behind their walls.
If you think you have termites in Berkley, it is important to act quickly on a plan to eliminate them and keep them from coming back. Signs of a termite infestation include:
Mud tubes on the exterior of your home
Softwood that sounds hollow when tapped
Blistering on wooden surfaces
Bubbling paint
Small piles of termite feces that can be mistaken for sawdust
Discarded swarmer wings
If you are finding evidence of termites in your home - don't delay. Call the professionals at Bay Pest today to learn more about our termite control options or schedule an inspection.
Everything Berkeley Homeowners Need To Know About Rodent Infestations
Rodent infestations may include rats, mice, and sometimes squirrels. Many rodent species call the Berkeley area home, coming to call during all times of the year. Although many homeowners fail to see the dangers involved with housing these pests, the effects they can leave on your Berkeley property are too big to ignore. Here are some things you need to know about rodent infestations:
Rodents can slip through holes the size of a quarter.
Female rodents can produce as many as 300 offspring within their lifecycle.
The illnesses spread by rodent populations may result in fevers, chronic pain, or secondary infections.
Protect the ones you love from the dangers of rodent infestations. Contact the team at Bay Pest to learn more about our rodent treatment options.
The Trick To Keeping Mosquitoes Away From Your Berkeley Property
Mosquitoes are some of the most commonplace insects around Berkeley properties. Although they are an increasingly familiar sight, don't let them deceive you: mosquitoes are considered the deadliest animals on Earth. Not only are they able to spread disease, but many of their illnesses result in long-term hospitalization. Here are some easy tricks to keeping mosquitoes away from your Berkeley property:
Reduce the amount of moisture on your property by filling in dips, potholes, or ditches.
Drain all standing water sources, Including fountains, birdbaths, and yard toys.
Invest in ongoing seasonal mosquito abatements from a professional pest control service, including Bay Pest.
Call today to set up an initial mosquito inspection with Bay Pest professionals. We will be happy to provide you with an initial estimate and no-obligation consultation.
Schedule Your Free Inspection
Complete the form below to schedule your no obligation inspection with Bay Pest.