Comprehensive Pest Control In San Mateo, California
Located right on the eastern border of the San Francisco Bay, our beautiful city of San Mateo has ideal weather all year round. The Mediterranean climate brings us dry summers, wet winters, and full-time, pleasant California weather. These ideal conditions are hugely attractive to nuisance pests, which means your property is vulnerable to an infestation. Whether they're seeking water, food, or harborage areas, they're on their way, and it's important to protect yourself.
For the Bay's best in pest, look no further than Bay Pest! We are local California pest control operators that have been servicing homes and businesses throughout the Bay Area since 2017. Our expert pest technicians bring over 40 years of experience to the table, guaranteeing only the most reliable and effective pest treatments possible. Contact us today to get your complimentary estimate, and we will schedule your initial inspection as soon as possible.
Home Pest Control In San Mateo, CA
Your home and your family mean everything to you, and you would do anything to protect them. Unfortunately, nuisance pests pose a real threat to the health and safety of your property and your loved ones. In order to effectively guard your home against pest activity, the best thing you can do is contact the pest professionals. Bay Pest offers comprehensive residential pest control services to over 1,500 homes in the area.
Our trusted pest solutions are always customized to suit your needs, and our customers are always our top priority. We identify entry points and conducive conditions around your property to familiarize ourselves with your pest situation. From there, we utilize IPM ( Integrated Pest Management) strategies to target the issue at its core. Our quarterly follow-up visits promise you continued pest protection all year long. Give us a call to discuss your residential pest control needs, and we'll get your initial inspection on the calendar right away.
Three Reasons To Avoid Rodents In San Mateo, CA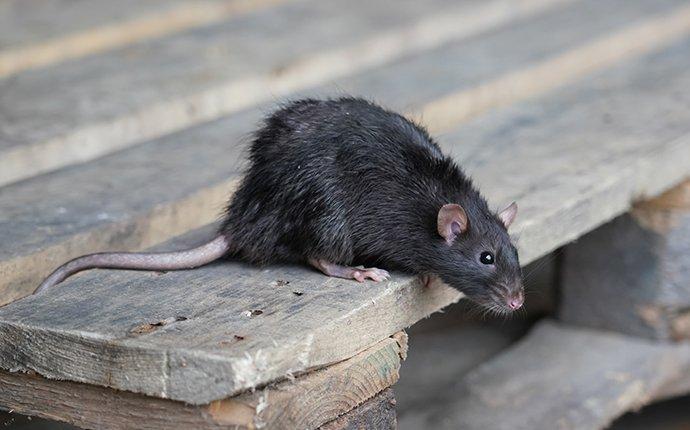 Discovering rodent activity is a total nightmare and with good reason. Many consequences come with a rodent infestation, and it's important to be aware of them so that you understand why it's so crucial to protect yourself.
Here are three reasons to avoid rodent activity:
Rodents chew through the construction of your structure. They weaken it, contaminate it, and cause serious damage. They also gnaw through electrical wiring, putting you at risk of a fire.
Mice and rats are capable of biting, which exposes you and your pets to rabies and a long list of other diseases. They also cause widespread contamination that seriously puts your health at risk.
Rodents are a real nuisance, and you'll often hear them scampering and scratching inside the walls and ceilings at night. They're also known to breed rapidly, putting you in danger of a huge, widespread infestation.
Avoiding rodent activity is so important for a variety of reasons. These pests threaten your health, your safety, and your entire well-being.
For the best protection from rodent infestations, the best thing you can do is to contact the pest professionals. We provide complete rodent baiting, trapping, and prevention services to keep your property protected all year long.
Do You Know The Consequences Of Termites In San Mateo, CA?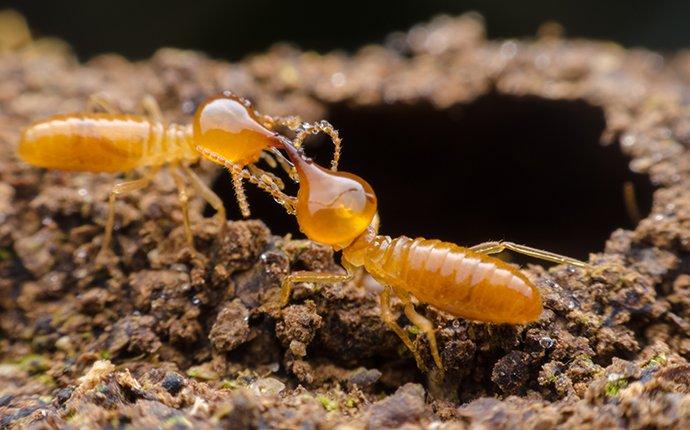 There are a number of wood-eating pests to watch out for, but termites are the worst. They may be small, but they are capable of causing large-scale damage.
As they feed on the structural timbers of your home or business, they weaken the construction and make it a very unsafe environment.
Not only do termites threaten your safety, but termite damage is extremely costly. It is estimated that home and business owners spend over five billion dollars every year on termite repair and prevention costs. Termite damage is also seldom covered by homeowners' insurance, so it makes the price even steeper.
Obviously, protecting your San Mateo property from termite activity is a no brainer. Year-round termite control and prevention services are the best way to guard your property against these destructive wood-eaters effectively. Call us today to get started.
Commercial Pest Control In San Mateo, CA
With so many businesses throughout the Bay Area, commercial competition is rife. It's crucial to keep your facility in tip-top shape, so that your property, your customers, and your employees remain safe and protected. Our commercial pest control services cover a wide range of properties from the harms of pest infestations, including retail stores, property management, restaurants, industrial warehouses, and many others.
If you're not sure about the status of your pest situation, don't hesitate to reach out to us. As proud members of the NPMA, we expect the very best from our team, and so should you. Our customers make our company what it is, and your satisfaction comes first. After we complete a customized treatment to your commercial property, we schedule monthly service visits to keep your facility protected moving forward.
Schedule Your Free Inspection
Complete the form below to schedule your no obligation inspection with Bay Pest.