Reliable Pest Control Services In Dublin, California
As one of the fastest-growing municipalities in all of Alameda County, the city of Dublin, CA, is full of excitement. We're lucky to enjoy all the beauty of life in the Bay Area, but there may be something ugly lurking around town. Pest activity is a consistent issue here in Dublin, and that means your property is susceptible to the nightmare of pest infestation.

In order to effectively guard your home or business against this threat, the best thing you can do is contact pest professionals. That's where we come in. The licensed service technicians at Bay Pest work hard to cater to your pest control needs, whatever they may be. Since 2017, we've been guarding local homes and businesses from infestation. Get in touch with us today to discuss your residential and commercial pest control needs, we're here to help.
Residential Pest Control in Dublin, CA
If you want to secure year-round pest coverage for your Dublin home, look no further than Bay Pest Solutions. We are proud to service over 1,500 homes in the area with complete residential pest control solutions. Whatever kind of pest problem you're dealing with, we're here to help. Our pest-free guarantee protects you from infestation, and our unlimited follow-up visits promise continued coverage you can count on.

We understand the importance of protecting your loved ones, and we promise to guard your home from the threats of pests. We treat our customers like family because your satisfaction is our #1 priority. Our interior and exterior service options are catered to meet your needs, and we work with you to strategically develop the most fitting plan of action for you. Reach out to us today for a detailed quote.
What All Dublin, CA Homeowners Should Know About Termites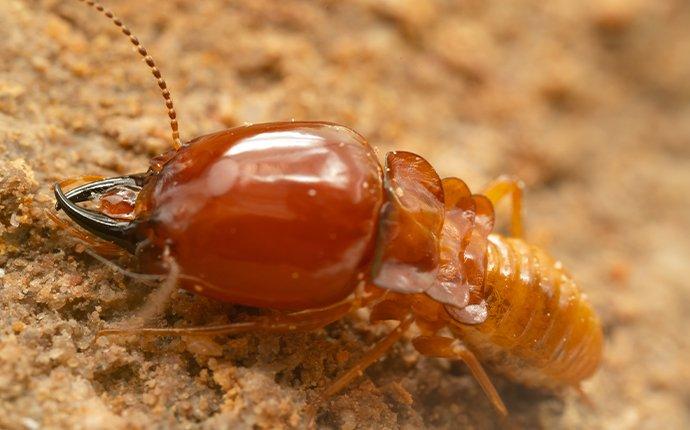 There's no doubting the fact that termite infestation is highly destructive. These wood-eating, moisture pests damage your home from the inside out, moistening the wood until it is weak and damaged. One of the scariest things about termites is how long they can go on living in your walls, and slowly eat away at your foundation, without being detected. Termites are stealthy, silent destroyers who threaten the structural integrity of your home. Once they set up their colonies in wood sources, they feed on the wood until it has been completely destroyed.

Something else to note is that termites are attracted to moisture, and they are often referred to as "moisture pests." That means that one of the best ways to prevent the possibility of termite activity is to eliminate sources of moisture in, and around, the home. There are other preventative measures you can take, but your safest bet is to rely on a team of highly qualified pest professionals. Call Bay Pest Solutions today for unmatched termite control services.
Helpful Rodent Exclusion Tips for Dublin, CA Property Owners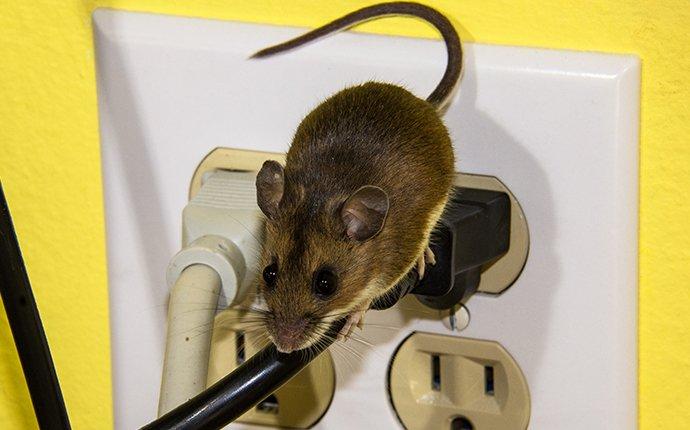 It's never fun to spot a rodent running across the room. No matter the room, no matter the property, rodent activity is an all-around unpleasant, not to mention dangerous, occurrence. Infestation poses a lot of safety and health risks, which is why prevention is key.
Try the following in your rodent prevention efforts:
Clear away sources of water and food.

Eliminate all potential access points around the home.

Keep shrubs, bushes, and branches trimmed to prevent contact with the roof and gutter.

Maintain regular cleaning, vacuuming, and tidying.

Put weather stripping around the foundation and doors of your home.

Regularly dispose of the garbage, and keep it in a sealed bin outside.

Seal off entry points, like small holes, that rodents can squeeze into.

Store all your food in tightly sealed containers.

Wipe up spills and crumbs in a timely manner.
The most reliable way to protect your Dublin property from rodent infestation is to call in a team of experienced pest experts. Bay Pest Solutions is here to guard your home or business against rodent activity, so give us a call today to get started. We look forward to helping you.
Commercial Pest Control in Dublin, CA
Businesses in Dublin have to face the threat of pest activity all year long. It's a real problem that can quickly grow out of control. Commercial pest infestation has a ton of negative consequences, including property damage, contamination, and not to mention a tarnished reputation. If you want to effectively guard your business from the harms of infestation, it's important to rely on a team of pest experts. Luckily, you've come to the right place.

Bay Pest Solutions provides commercial pest control services to a wide range of properties, including retail stores, property management, restaurants, industrial warehouses, and many others. Our pest technicians do a thorough review of the facility, identifying all problem areas in order to come up with a plan for treatment. After we complete a customized treatment to your commercial property, we schedule monthly service visits to keep your facility protected moving forward. Call us to discuss your commercial pest control needs today.
Schedule Your Free Inspection
Complete the form below to schedule your no obligation inspection with Bay Pest.