Reliable Pest Control Services In Daly City, CA
Just minutes away from the San Francisco Bay, the city of Daly City, CA, is nicknamed the "Gateway to the Peninsula". We're close to the Pacific Ocean, and we're lucky to enjoy all the beauties that the Bay Area has to offer. Unfortunately, pests also like it here in Daly City. These intruders are eager to gain access to Daly City properties, and when they do, they wreak havoc. Infestation causes a lot of serious consequences, which is why it's a good idea to rely on pest experts.

Welcome to Bay Pest Solutions! Our team of expert pest technicians brings over 40 years of experience to the table, guaranteeing only the most reliable and effective pest treatments in the area. Based in Pleasanton, we're proud to serve customers across Contra Costa County, Santa Clara County, and Alameda County. Contact us today to discuss your residential and commercial pest control needs, we'll get your initial inspection on the calendar and get the ball rolling right away.
Residential Pest Control In Daly City, California
If there are pests in your Daly City home, you've got a big problem on your hands. Household pest infestation causes structural damage, contamination, and adverse health reactions, putting you and your loved ones in serious danger. That's why it's so important to get the proper protection. Bay Pest Solutions offers comprehensive residential pest control services to over 1,500 homes in the area. Whatever kind of pest situation you're dealing with, we're ready to help you.

As proud members of the National Pest Management Association (NPMA), we expect the very best from our team, and so do our valued customers. After conducting a thorough home inspection, our team identifies all problem areas and conducive conditions. From there, we develop a customized home-treatment plan to fit your specific needs, and we return throughout the year to make sure things stay-pest free moving forward. Reach out to us today for a detailed quote and we'll get started as soon as possible.
Guide To Mosquito Reduction In Daly City, California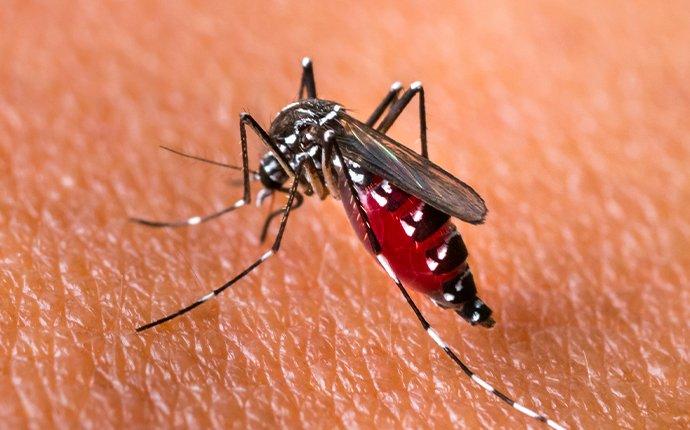 Mosquitoes are very common pests that can be much more dangerous than one might think. These parasitic, vector pests can transmit a long list of diseases into your body as they bite. Here are some useful tips for minimizing your exposure to mosquitoes:
Eliminate sources of standing water.

Keep vegetation and grass well-trimmed.

Keep windows and doors closed when possible.

Repair damaged or ripped screens.

Use insect repellent when spending time outdoors.

Use window and door screens to prevent entry.

Wear long pants and long sleeves when possible.

Wear permethrin or DEET-treated clothing.
The most reliable source of mosquito protection is regular services from pest professionals. The team at Bay Pest Solutions provides comprehensive mosquito control and prevention solutions that guard your property from these vector pests all year long. Call us today to learn more and we'll schedule your initial inspection as soon as possible.
Is Rodent Activity Detectable In Daly City, California?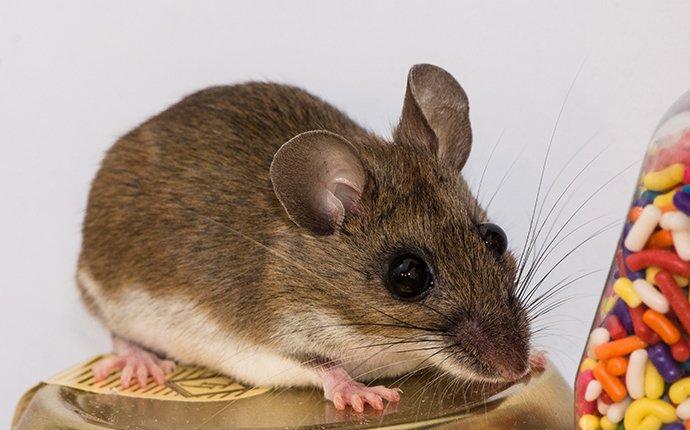 No one wants to discover rodent activity on their property. These unsanitary pests can cause a lot of problems, leading to widespread contamination and structural damage that can compromise your health and safety. It's important to be able to identify signs of a rodent infestation so that you can address the problem as soon as possible and prevent it from spreading any further. Here are some common indications of rodent activity to keep in mind:
Droppings around active areas.

Holes chewed through floors and walls, creating entry points into the home.

Indications of chewing on food packaging.

Marks of rubbing and gnawing where they travel along walls.

Nesting materials like shredded paper, fabric, dried plant matter.

Nightly scampering and scratching noises coming from inside walls and along floors.

Urine odors that leave a strong musky scent.
If you notice any of these indications, the best thing you can do is call in the pest professionals right away. Here at Bay Pest Solutions, our rodent control and prevention services are proven to successfully eliminate mice and rats from your property and put in place the necessary measures to keep them out moving forward. Get in touch with us today for a detailed quote.
Commercial Pest Control In Daly City, California
The best, most effective way to protect your business from the threat of pest infestation is to rely on a team of highly qualified pest professionals. Luckily, you've come to the right place. Bay Pest Solutions provides commercial pest control services that Daly City business owners can rely on. We service a wide range of properties including retail stores, property management, restaurants, industrial warehouses, and many others.

We perform a comprehensive treatment of both the interior and the exterior, using trusted Integrated Pest Management (IPM) strategies to target the source of your pest problem. Once we complete our customized treatment to the premises, we come back routinely to check in on you. Our monthly maintenance visits keep your business protected from pest activity all year long. Don't wait another minute, give us a call to discuss your commercial pest control needs right away.
Schedule Your Free Inspection
Complete the form below to schedule your no obligation inspection with Bay Pest.