Albany, California is proud to be a community with a lot of character; we give people a sense of small-town living while still offering the benefits of a major metropolis. Located on the eastern shore of the San Francisco Bay, just east of the Golden Gate Bridge, you couldn't pick a more beautiful place to call home.

To keep the pests that also live in the greater San Fransico Bay area out of your Albany home or business, the local pest control experts at Bay Pest are here to help. Our experienced professionals are able to work closely with you to provide the personalized treatments needed to ensure the elimination of pest problems and your complete satisfaction. To learn more about our residential and commercial pest control options, contact us today.
Residential Pest Control In Albany, CA
Our homes provide us with everything we need to be comfortable: food, water, and shelter. Unfortunately, they also provide pests with those same comforts. Ants, mice, spiders, cockroaches, and other pests love to move into our homes to forage for food and create safe nesting places. While they may have no problem living with us, we certainly don't want to live with them!

Through high-quality products and advanced treatment options, Bay Pest protects Albany homes and residents from pests. Our general or specialized pest control services provide the targeted, ongoing care needed to eliminate pests from your property and prevent them from returning in the future. Designed to meet your specific needs, our home pest control services will help you maintain a pest-free home. If you are ready to stop pests from choosing your Albany home as their next living space, reach out to Bay Pest, and speak with one of our helpful professionals.
The Short Guide To Avoiding Bed Bugs In Albany, CA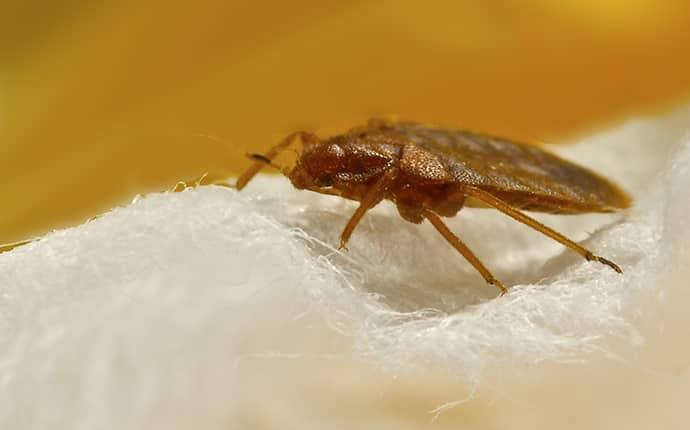 When talking about bed bugs, the main thing you need to remember is that bed bugs want to live where there are people. Human blood is the bed bug's preferred food source. Their affinity for people makes avoiding and controlling these tiny, blood-feeding pests difficult. But, avoiding them is important, as once bed bugs find their way inside of any Albany home, they build their population quickly, bite hosts as they sleep, and require the experience of a professional to fully eradicate their population.

To help you avoid bed bugs by accidentally introducing them into your California home, our professionals want to offer the following prevention tips:
Stop bed bugs from crawling into your belongings. Don't set down personal belongings in public spaces for long periods of time.
When at work or school, make sure to keep your bags, coats, and other personal belongings in their own space, away from other people's belongings.
When traveling, keep all clothing in sealed plastic bags when not in use. After returning home, immediately wash all belongings.
Always check used upholstered furniture, mattresses, or box springs for bed bugs before bringing them into your home.
Regularly vacuum your home's floors to pick-up stray bed bugs before they have the chance to become a problem.
If bed bugs do ever move into your home, know the professionals at Bay Pest are here to help. We have the tools, equipment, and experience needed to eliminate bed bugs and prevent re-infestation. For more information about our bed bugs control services, reach out to Bay Pest today.
Three Things Everyone In Albany, CA Ought To Know About Rodents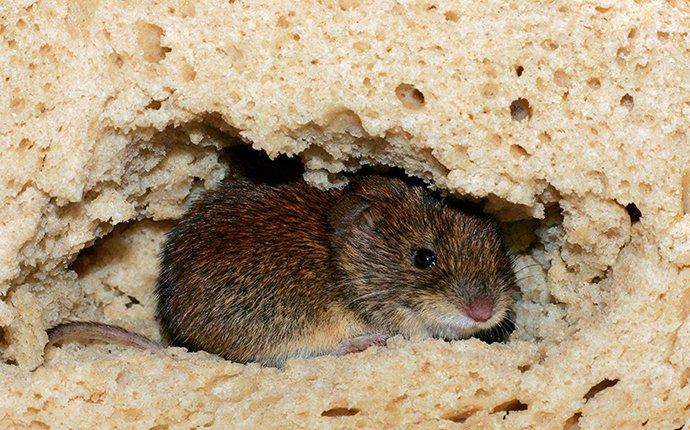 Rodents are one of the biggest problems for Albany homes and businesses. They live all around us and have learned how easy it is to invade your property and take advantage of the food and shelter you provide. Once they make themselves at home, rodents cause damage and spread disease. Below are some things every property owner needs to know about rodents.

First, in our area, mice and rodents are the most common house invaders we deal with on a regular basis. Rodents living in our homes bring with them serious risks to our family and property.

Secondly, rodents spread things like salmonellosis, hantavirus, and rat-bite fever. They spread diseases through droppings, urine, saliva, and bites. They also spread disease through fleas and ticks they carry on their bodies.

Thirdly, with extremely sharp front incisors that grow continuously throughout their life, rodents are able to cause a lot of damage to property. They chew through wires, pipes, drywall, furniture, flooring, wooden trim, and more. A rodent's chewing habits may lead to short circuits, fires, and water damage.

Rodents are tricky pests to deal with. To combat these critters Bay Pest offers a variety of rodent control services including:
One-way doors

Traps, baits, and glue boards

Sanitizing services

Attic insulation Removal & replacement

Exclusion Services
For details about working together to maintain a rodent-free property, call Bay Pest today.
Commercial Pest Control In Albany, CA
Nobody wants to give their hard-earned money to a business known for having problems with pests. Not only will pests create a hazardous work environment for employees and a less-than-satisfactory experience for customers, but unwanted pest activity will also quickly destroy your inventory and your reputation.

To keep your Albany business's reputation intact, partner with Bay Pest. We will implement a customized, on-going commercial pest control program. We work with our customers to implement an effective pest management plan tailored to your unique business and its unique pest control needs. Through our general pest control or specialty services, we will work with you to get rid of termites, rodents, cockroaches, and more from your commercial property.

With over 40 years of experience, Bay Pest is the ideal choice to protect your business, customers, employees, inventory, and structure from pests. Learn more about our commercial pest control offerings by calling us today.
Schedule Your Free Inspection
Complete the form below to schedule your no obligation inspection with Bay Pest.