Reliable Pest Control Services In Walnut Creek, California
There is so much beauty here in Walnut Creek, CA. We have natural scenery to enjoy, with big mountains and lush green trees. Located in the eastern part of the San Francisco Bay area, we experience warm weather all year round. It's a pleasant climate to live in, but we're not the only ones who think so. Nuisance pests gravitate to sources of food, water, and shelter on our properties, and you need to protect yourself from pest infestations.
Bay Pest services homes and businesses throughout Walnut Creek and the surrounding areas with comprehensive pest control solutions. With over 40 years of experience, our pest experts are equipped with the knowledge and expertise to solve your pest problems. Based in Pleasanton, we're proud to service customers across Contra Costa County, Santa Clara County, and Alameda County. We treat our customers like family because your satisfaction is our #1 priority. Contact us today for your complimentary estimate.
Home Pest Control In Walnut Creek, CA
You've worked hard to buy your Walnut Creek house, and the home you've built inside of it. But what if nuisance pests get in the way? What if you discover cockroaches, or spiders, or ants? Imagine a rat family living in your walls, or scorpions crawling around. Whatever type of pest it may be, you're at risk of an infestation, and you need dependable, year-round protection.
Bay Pest services over 1,500 homes in the area with complete residential pest control solutions. From the interior to the exterior, we use trusted IPM (integrated pest management) strategies to target the source of your pest problem. We offer customized home-treatment plans to fit your specific needs, and we return throughout the year to make sure things stay-pest free. Our pest-free guarantee protects you from infestations, and our unlimited follow-up visits promise continued coverage you can count on.
Guide To Avoiding Bed Bugs In Walnut Creek, CA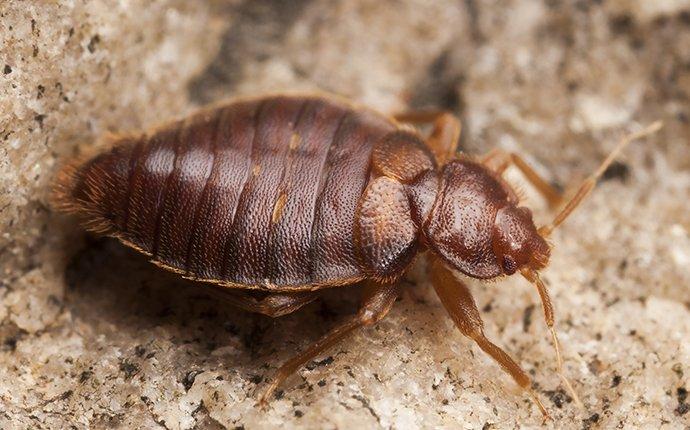 If you wake up itchy, several things go through your mind. Maybe it's a rash, or perhaps a mosquito got inside your room. However, if you wake up with small red dots that appear in a linear formation, you've likely been bitten by bed bugs. It's disconcerting, to say the least, and it can feel like it's completely out of your control.
Luckily, there are some proactive measures you can take to prevent a bed bug infestation:
Routinely wash all of your bedding and sheets on high heat to kill off any activity.
Make sure to check any items coming into your house, inspecting them for bed bugs or eggshell casings, especially when it comes to used clothing and secondhand furniture.
It's also a good idea to use protective encasements on all of your mattresses and box springs.
Reducing clutter is another way to lower your chances of a bed bug infestation.
For the absolute best bed bug control services, call Bay Pest today. We promise results that give you the peace of mind to sleep tight every night.
Protect Your Walnut Creek, CA Property From Termites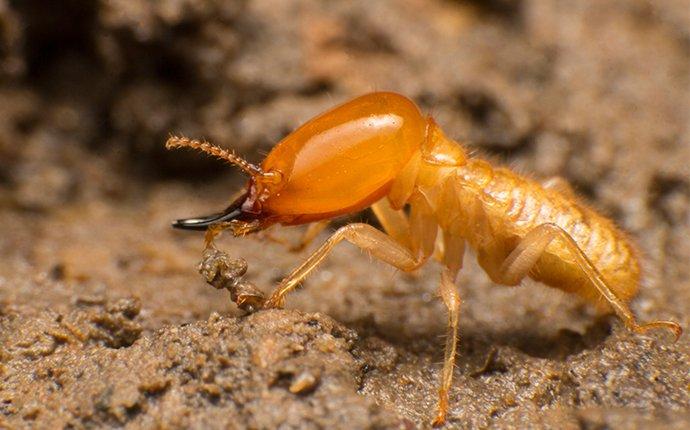 Termites are wood-eating pests that can seriously threaten the structural integrity of your house. They slowly eat away at the construction of your home or business, slowly eroding the structural timbers until they rot.
There are some preventative efforts you can put in place before they get inside your property and begin to wreak havoc.
Here are some of the main things you can do to be proactive:
Apply weatherstripping to all doors and windows.
Avoid wood-to-soil contact.
Eliminate sources of excess moisture.
Remove any damaged or rotting wood.
Store woodpiles away from the perimeter foundation.
If you want to secure reliable protection from these destructive pests, contact us today. We offer year-round termite coverage that protects your property from termite activity, and our follow-up visits mean continued protection all year.
Get in touch with us to get your free quote. We will schedule your initial inspection and come up with the best possible treatment plan for your property.
Commercial Pest Control In Walnut Creek, CA
There are many businesses in Walnut Creek, and though they're all different in their own unique ways, there's one thing they all have in common: the possibility of a pest infestation. Your business is full of pest attractants, meaning nuisance pests aren't far away. To protect your facility from the many detriments of an infestation, you need professional pest protection.
A wide variety of facilities, including restaurants, strip-malls, multi-family homes, retail stores, and many others, currently use our commercial pest control solutions. Our monthly maintenance visits keep your business protected from pest activity all year long. We also offer same-day and emergency services because we know pest activity is a 24/7 concern. Call us today to discuss your commercial pest control needs and how we can be of assistance.
Schedule Your Free Inspection
Complete the form below to schedule your no obligation inspection with Bay Pest.