Reliable Pest Control Services In Sunol, CA
In a place like Sunol, it can be difficult to protect your home or business from pests. That's why engaging in do-it-yourself (DIY) pest control methods or trying store-bought solutions will typically leave your home or business exposed to further issues. These issues could even put your customers, employees, or family members at risk. That's why partnering with professionals is the best way to protect what means the most to you.
At Bay Pest, we provide all of the following benefits to our residential and commercial clients in the Sunol area:
Over 40 years of industry and area experience
Pest-free guarantee
Unlimited follow-ups
Same day and emergency services
Call today to schedule an inspection with one of our experienced residential or commercial pest control professionals.
Home Pest Control In Sunol, CA
As a homeowner in Sunol, it can be difficult to keep pests out of your home. All you can really do is make your home less attractive to these pests, but nothing can guarantee you a pest-free home outside of professional assurances.
At Bay Pest, we take pride in protecting our local communities as a locally owned and operated company. We also provide same-day emergency pest control solutions and a pest-free guarantee that you can count on. Give us a call today to schedule an inspection with one of our residential pest control experts.
Here's How You Could Be Wrong About Sunol Bed Bugs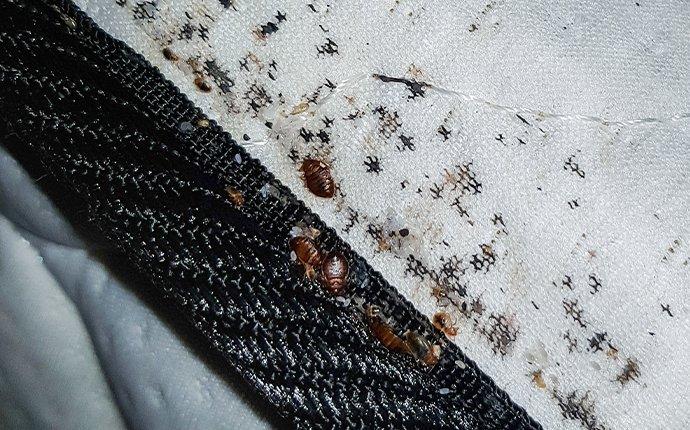 Bed bugs are some of the most problematic pests in the industry and area, but they are also misunderstood. Many misconceptions surrounding bed bugs will typically help you avoid an infestation once you understand the truth.
Many people think that bed bugs only invade dirty homes, but bed bugs will invade any home that they can hitch a ride into. Bed bugs travel on luggage or used furniture a majority of the time to invade local homes. That's why you should always check these items before bringing them into your house.
Many people think that bed bugs are not dangerous, but a prolonged bed bug infestation will typically lead to insomnia, anemia, and more. That's why it's important to recognize the signs of a bed bug infestation early. These pests will burrow beneath your cushions until it's time to come out and feed on your blood in your sleep, which is why you might not ever see them unless you recognize the signs of an infestation, such as:
Red, itchy bite marks on your skin in a straight line
Rust-colored rings from bed bug excrement
Musty odors in the furniture
Don't act like other homeowners who think they can vacuum or spray the furniture and get rid of these pests if you recognize the signs. This will allow most of the infestation to remain beneath the surface of the cushions. Instead, partner with a Bay Pest residential pest control technician to gain access to bed bug treatments that can cut to the root of your problem. Give us a call today to schedule an inspection with one of our pest control experts.
Five Tips To Keep Ants Out Of Your Sunol Home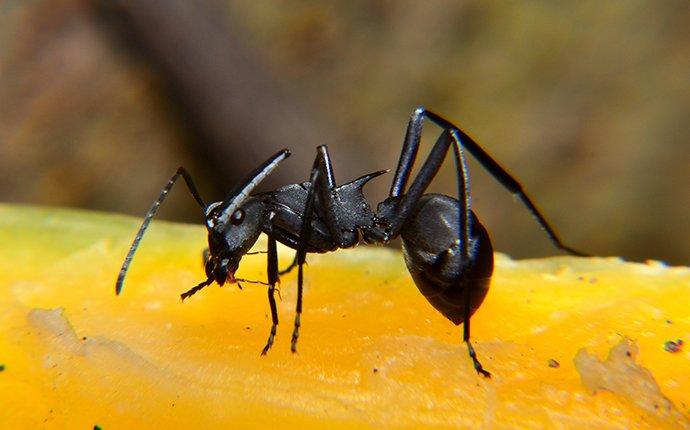 If you have ant problems in your Sunol home, it could lead to serious issues for your property and your family. Many of the ants that invade Sunol homes will usually bring dangerous bacteria onto your property or damage or contaminate your personal belongings. Unfortunately, ants can be tough to control since they are so small and invade in such large numbers. When ants are attracted to your property, they will find a way in. That's why these five tips to reduce the attractants to your property are so crucial when trying to control ants on your own:
Cleaning regularly to avoid loose crumbs
Proper moisture control throughout the property
Sealing cracks and crevices around the home
Storing food and trash properly
Maintaining the lawn regularly
While these methods can help you reduce ant problems on your property, they won't guarantee you an ant-free home the way a Bay Pest residential technician can. Give us a call at the first sign of ants to get started on our effective ant control and get rid of them for good.
Commercial Pest Control In Sunol, CA
When you own a business in the Sunol area, your reputation is on the line every time you let a pest into your facility. Unfortunately, pests also threaten your facility with failed health inspections, endangered customers and employees, and may also contaminate and damage your inventory. That's why putting your trust in DIY pest control solutions as a business owner or manager is not a recipe for success.
Instead, partner with the professionals who know how to get the job done in any commercial facility. At Bay Pest, we have years of industry and area experience, so we know exactly what it takes to guarantee you a pest-free business. We even offer emergency pest control solutions for pop-up pest problems. Give us a call today to schedule an inspection with one of our commercial pest control technicians.
Schedule Your Free Inspection
Complete the form below to schedule your no obligation inspection with Bay Pest.