Reliable Pest Control Services In San Carlos, California
Living in the San Carlos area is a wonderful mixture of enjoying city life as well as beautiful natural surroundings. However, what do you do when these natural surroundings get a little too close? At Bay Pest, we take pride in providing San Carlos home and business owners with high-quality pest control solutions that can keep everything that matters most to you safe. All of our services come with the following benefits:
Over 40 years of industry and area experience
Pest-free guarantee
Unlimited follow-ups
Same day and emergency services
And more
If you have any sort of pest problem in your home or business, give us a call today to schedule a professional inspection.
Home Pest Control In San Carlos, CA
As a homeowner in San Carlos, it's important to practice effective pest control methods, or you could be subject to dangerous and expensive pest infestations. From termites to roaches, rodents, and more, local pests can create expensive damage and concerning health conditions on your property.
At Bay Pest, we take pride in providing the kinds of guaranteed services that you need when your family's health is on the line. In order to protect what matters most to you from the constant threat of pests on your San Carlos property, give us a call today.
How Did These Rodents Get Into My Home In San Carlos?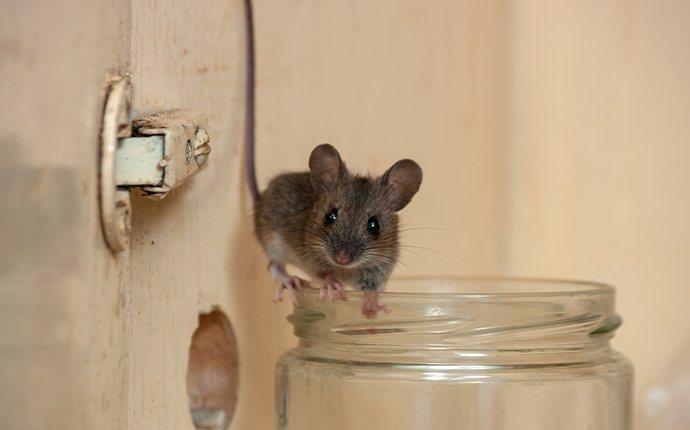 If you begin to notice signs of a rodent infestation in your San Carlos home, don't be surprised if the infestation gets out of hand quickly. Rodents are incredibly difficult to keep out of homes because of their sharp teeth and flexible bodies. Once they are in, they will reproduce very rapidly, making it seem like the problem has grown exponentially.

Unfortunately, rodents can spread dangerous bacteria throughout your home, putting you and your family members at risk of serious health conditions like salmonella, E. coli, and more. Along with disease transmission, rodents also put your home and family in jeopardy because of how quickly they can reproduce within your walls. Because of the rapid rate of infestation and reproduction, your store-bought traps and poisons might not be able to keep up. That's why the most effective form of rodent control in the San Carlos area is partnering with the pest control professionals at Bay Pest.
Our rodent control experts will conduct a thorough property inspection, analyze the conducive conditions on your property, and get to the root of the problem. Then, we will strategically lay out our advanced trapping mechanisms and check them regularly until all the rodents have been taken care of. Give us a call today to take your first step towards a rodent-free property, guaranteed.
Mosquito Control: Five Tips For San Carlos Properties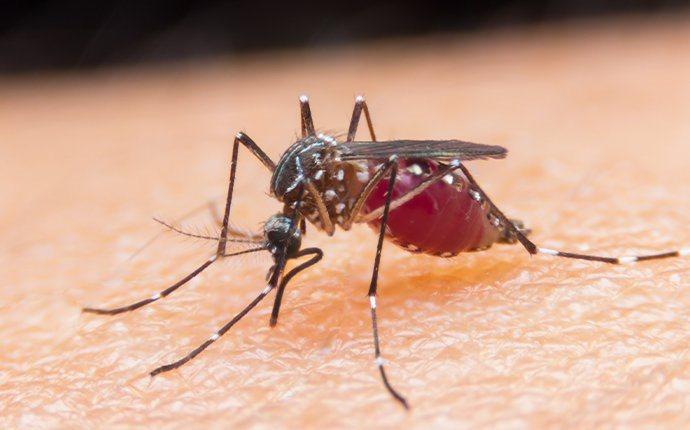 If you have lived in San Carlos for very long, you're well aware of the mosquito problems that plague many backyards in the area. Unfortunately, these pests can make your outdoor times very dangerous, as one in every 300 mosquito bites results in the transmission of harmful diseases, such as West Nile virus, Zika virus, and more.
In order to make your home less attractive to mosquitoes, which will breed in any amount of standing water over a half-inch deep, try the following methods:
Spray essential oil sprays around the property.
Check for standing water after a rainstorm in items like wheelbarrows and flowerpots and dump them out.
Remove water features like birdbaths and fountains.
Avoid dusk and dawn activities, as mosquitoes are most active during this time.
Seek professional help in the case of a severe infestation.
Unfortunately, when you dump the water out of your items in the yard, this might not break the breeding cycle if larvae are already present. The only method of mosquito control that would be effective at that point is treating the water with professional-grade larvicide and spraying the high traffic areas of the yard with eco-friendly mosquito repellent. For access to these innovative mosquito control methods, call our mosquito control experts at Bay Pest today. We have everything we need to guarantee you a safe, mosquito-free yard.
Commercial Pest Control In San Carlos, CA
As a business owner in the San Carlos area, there is a lot riding on your reputation. Unfortunately, one social media post about pest problems on your property could lead to hundreds and even thousands of potential customers taking their business elsewhere. Plus, pest invasions can lead to failed health inspections, distracting working conditions, and contaminated/damaged inventory.

If you truly want to protect your investment with the professional assurances that provide customer satisfaction guarantees, then partner with a Bay Pest commercial pest control expert. By combining decades of experience with the latest in pest control innovations, we can guarantee you a pest-free business with our monthly service plans. Give us a call today to schedule an inspection.
Schedule Your Free Inspection
Complete the form below to schedule your no obligation inspection with Bay Pest.