Reliable Pest Control Services In Portola Valley, CA
Surrounded by mountains and lush preserves, Portola Valley is a stunning, idyllic central California town. It boasts some of the area's best schools, highest quality of living, and a tight-knit community that's composed of businesses and families alike. With near equidistant access to both San Francisco and San Jose, it's one of the most sought-after communities in the area. In the area, you're likely to encounter high temperatures most of the year, with a mild winter that has a modest amount of rain, making it ideal for those who enjoy being active outdoors.
Since 1979, Bay Pest Solutions has been working with Bay Area families and businesses alike to keep them safe and free from pests of all kinds. Our clients work with us because of our dedication, professionalism, ease of scheduling, and quality of work. With reliable and effective services, we stand by our work and know you'll see results, we guarantee it. So contact us today for pest control that you can count on.
Home Pest Control In Portola Valley, CA
When you live in Portola Valley, you should be busy enjoying the outdoors, not bogged down worrying about whether or not you have a family of mice living in your walls. That's where we come in. At Bay Pest Solutions, we provide the families of Portola Valley with safe, effective, and reliable home pest control solutions that they can count on.
We offer a no-cost, no-obligation initial inspection so that our technicians can best assess what issues or potential problems are nagging at you. We leave no stone unturned and provide detailed reporting so that you can understand our findings as well. We then customize a course of action for each client because we know that your needs are unique. We'll treat your property and if any treated pests return between scheduled visits, we'll re-treat until the problem has resolved. Lastly, follow-up is a key step in our process. It's how we monitor any future issues, while ensuring that the ones we've treated have resolved. So contact Bay Pest Solutions today for your free inspection!
Five Things You Ought To Know About Spiders In Portola Valley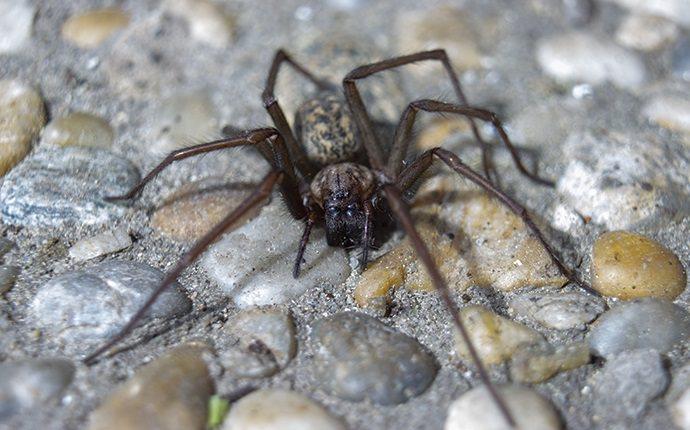 Spiders instill fear in many Americans, with their spindly legs, frightening appearance, and tales of venom. Spiders are a common pest in the Portola Valley area, so here are five things that you need to know:
Spiders eat other pests. When you see numerous spiders in your home or business, understand that it means you most likely have at least one other pest problem, because spiders primarily prey on other, smaller pests.

Not all spiders are venomous, but some are. The black widow and brown recluse are the two key venomous spiders that you may encounter in the Portola Valley area. The black widow is easily spotted with her shiny black exterior and red hourglass stamp, and the brown recluse for its set of six eyes.

Female spiders are ravenous. The female spider is typically what you see when spotting a web. She'll wait there and lure her prey before killing and eating them.

How to treat a spider bite. While not all spiders are venomous, their bites can still prove painful and cause side effects like nausea, vomiting, and fever. If you suspect that you've been bitten by a spider, consider seeking professional medical attention.

Spiders are agile. They'll enter buildings or homes through everything from air vents, unfilled holes, and gaps in outdoor plumbing lines, making them a hard pest to keep out.
For all of your spider control needs, contact the professionals at Bay Pest Solutions today!
Can DIY Termite Control Be Effective In Portola Valley?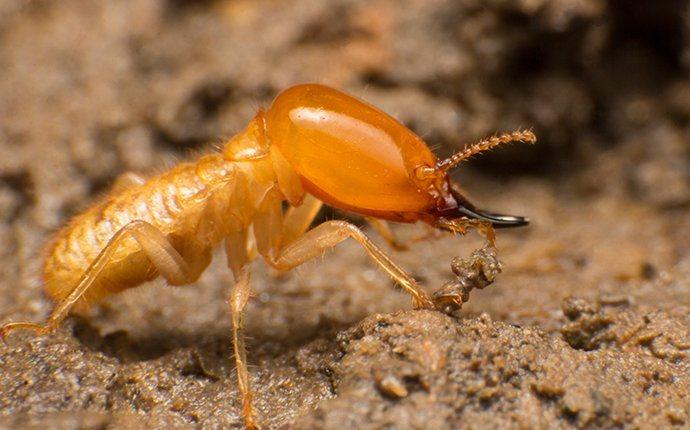 Termites, otherwise known as silent swarmers, are small pests that can cause vast damage. Did you know that some termite colonies can run 20 feet deep and contain more than two million members? And what's worse is that they may even contain more than one queen, making them harder to eradicate. The extent of termite damage costs the average American household that has termites approximately $3,000 and over $5 billion collectively each year, making them Portola Valley's most expensive pest.
While termite baiting stations exist, they're hard for the average homeowner or business owner to monitor and they can be slow-acting when used on their own, failing to reach an entire colony. Due to the size and location of termite colonies, as well as the extent of the damage they can cause, termite treatment is better left to the professionals at Bay Pest Solutions. Contact us today to keep your property termite-free!
Commercial Pest Control In Portola Valley, CA
The Portola Valley area is teeming with businesses, none of which can afford to close due to a pest problem. Whether you're an office building, warehouse, school, retail operation, medical facility, or restaurant, we will work with you to understand your unique needs. Working with Bay Pest Solutions is a streamlined process because we know you have so many things to think about:
Detailed inspection. Our first step is to thoroughly investigate both the interior and exterior of your property to understand what, if any, issues are present, as well as determine any factors that could attract future infestations.

Treatment. With our Integrated Pest Management (IPM) toolkit, we devise a course of treatment that is specific to your unique needs. Our methods are designed to not only eradicate the problem but to create sustainable results in general.

Follow-up. To truly ensure that problems don't recur and that new ones don't arise, we suggest that commercial clients create a schedule, offered monthly or quarterly, for routine inspections.
With efficacy and reliability, we're the team that local businesses trust. Contact Bay Pest Solutions today for all of your commercial pest control needs!
Schedule Your Free Inspection
Complete the form below to schedule your no obligation inspection with Bay Pest.