Reliable Pest Control In Pleasanton, California
Owning property in Pleasanton, CA, is simply picturesque. We're only 45 miles east of the big city of San Francisco while enjoying the quaint scenery of suburbia. Our year-round climate makes Pleasanton more than pleasant; it makes it a dream. But, what about when nuisance pests find their way onto your Pleasanton property? Suddenly, the dream quickly turns into a nightmare, and you have an infestation to worry about. The good thing is that you don't have to face it alone, we're here to tackle these pests on your behalf.
Bay Pest is your best source for comprehensive pest protection. Our team of pest experts brings over 40 years of experience to the table, guaranteeing the 'Bay's best in pest.' We are local California pest control operators with a commitment to taking care of people. Our customers always come first, and our licensed service technicians work hard to cater to your needs. Every pest infestation is different, and that's why we approach every situation in its own unique way. Call us for your complimentary estimate and start protecting your Pleasanton property today.
Home Pest Control In Pleasanton, CA
Despite what the town's name would have you believe, not everything about living here is always so pleasant. Nuisance pests are constantly trying to get into your house in search of food, water, and shelter, and that means your property, and those inside of it, are in danger. Pest infestations cause structural damage, contamination, and adverse health reactions, which is why it's so important to get the proper protection.
Bay Pest provides residential pest control solutions to over 1,500 homes in the Bay Area. From the interior to the exterior, we conduct a thorough inspection of your property in order to identify and target the pest problem accurately. Once we familiarize ourselves with the nature of the infestation, our team of pest professionals will come up with the perfect treatment plan for you. Our quarterly service visits guarantee year-round protection that you can count on. Contact us today to learn more.
Three Practical Things You Can Do To Avoid Mosquitoes In Pleasanton, CA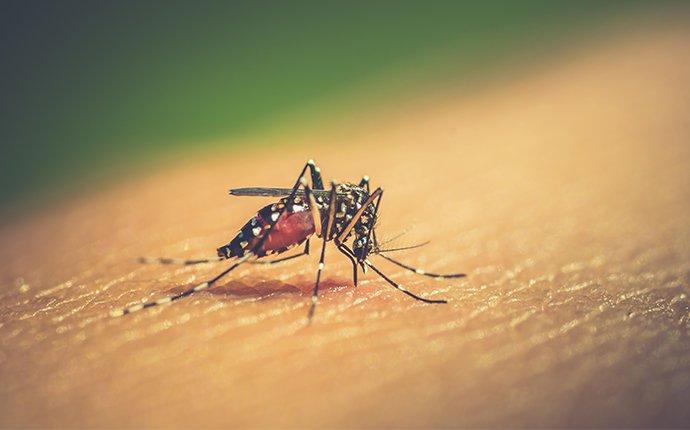 Mosquitoes can leave us with much worse than an itchy bite. These vector-pests are capable of transmitting disease into our bodies as they feed on our blood, and that's why it's so important to do everything you can to protect yourself from these bloodsuckers.
Here are three useful tips for minimizing your exposure to mosquitoes.
Always use insect repellent when spending time outdoors. You can also wear DEET or permethrin-treated clothing and try to stick to long sleeves and long pants.
Make sure to keep windows and doors closed around the house. If they are open, make sure they all have protective insect screens to keep mosquitoes from getting in.
Eliminate all sources of standing water. Mosquitoes lay eggs in water, so an overturned tire or a bucket filled with water may not seem like a big deal to you, but it's very conducive to mosquito activity.
Your best protection from mosquitoes is professional mosquito control services. Bay Pest has the experience to protect all types of properties from these vector-pests thoroughly. We offer a variety of treatments and abatement services to meet your needs, so give us a call to get started.
Guide To Detecting Bed Bugs In Your Pleasanton, CA Home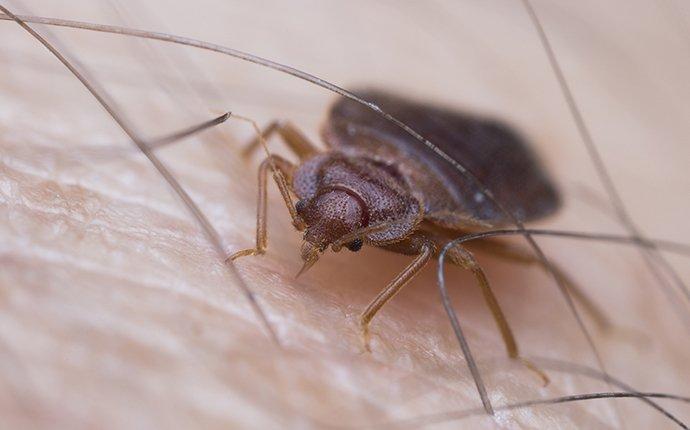 Bed bugs are so tiny that it can be difficult to detect them. Not only that, but they're nocturnal, which means that they only emerge at night, making it even harder to find them.
Seeing as it's very unlikely that you'll catch them in the act, you should be aware of common signs that indicate bed bug activity:
Bed bugs leave behind eggshell casings and rusty excrement spots near their harborage areas.
They also leave small bloodstains on sheets and bedding as they feed on their host. If you wake up with a line of little red bites that you didn't go to sleep with the night before, you likely have bed bugs.
The only effective plan of action to take when it comes to successfully exterminating a bed bug infestation is to get professional help.
We offer comprehensive bed bug inspections and treatments that give you the comfort of knowing you can sleep tight, have a good night, and not let the bed bugs bite. Contact us today.
Commercial Pest Control In Pleasanton, CA
Your Pleasanton business relies on good word-of-mouth, which is why it's crucial to protect your reputation. Unfortunately, your facility is susceptible to pest activity, and nothing takes down a reputation quite like an infestation. If you want to protect your business from the threats of an infestation effectively, the best thing you can do is get ongoing services from the pest professionals.
Our commercial pest control services protect a variety of businesses from nuisance pest activity, including restaurants, strip malls, retail shops, industrial warehouses, and many other facilities. After conducting an extensive inspection, we determine the appropriate strategy to treat your property from the inside out. We return once a month to make sure your business stays pest-free all year long. Get in touch with Bay Pest to get a detailed estimate and schedule your initial service visit.
Schedule Your Free Inspection
Complete the form below to schedule your no obligation inspection with Bay Pest.