Reliable Pest Control Services In Pleasant Hill, California
Pleasant Hill is known as one of the best places to live in California. The weather is great and there are plenty of coffee shops, restaurants, and parks for residents to explore. And for the many families that call Pleasant Hill home, the schools are highly rated.
If you love living in Pleasant Hill, but don't love the pests that call Pleasant Hill home, contact us at Bay Pest today. We are a local company that has been serving the Bay Area for more than 40 years. Here are just a few reasons why you should call Bay Pest for all your pest control needs:
A customer-first approach

No risk inspections and pest-free guarantees

Same day and emergency services

An A+ rating from the BBB

Members of the National Pest Management Association and California Pest Control Operators
If you are looking for effective pest control at a fair price in Pleasant Hill, look no further than Bay Pest.
Home Pest Control In Pleasant Hill, CA
Your home is where you relax, enjoy time with family, and have fun with friends. But if you have a pest problem, your time at home can quickly become less enjoyable. At Bay Pest, we pride ourselves on making sure your home is a pest-free place where you can enjoy all that life in Pleasant Hill has to offer.
No two homes are alike, and no two pest problems are the same. That's why we provide individualized pest control options to fit your needs. Here is what you can expect when you choose Bay Pest for your residential pest control needs:
A thorough inspection. This allows us to determine exactly what pest pressures you are facing. Based on the results, we build a treatment plan to fit.

An individualized treatment plan. We will treat the interior and exterior of your home to not only eliminate any pest infestations, but prevent them from coming back in the future.

Quarterly follow-ups to keep your home pest-free all year.
If you are worried about pests in your Pleasant Hill home, call us today. We can keep your home and family safe from the constant pest pressures you are facing.
How Did These Cockroaches Get In My Pleasant Hill Home?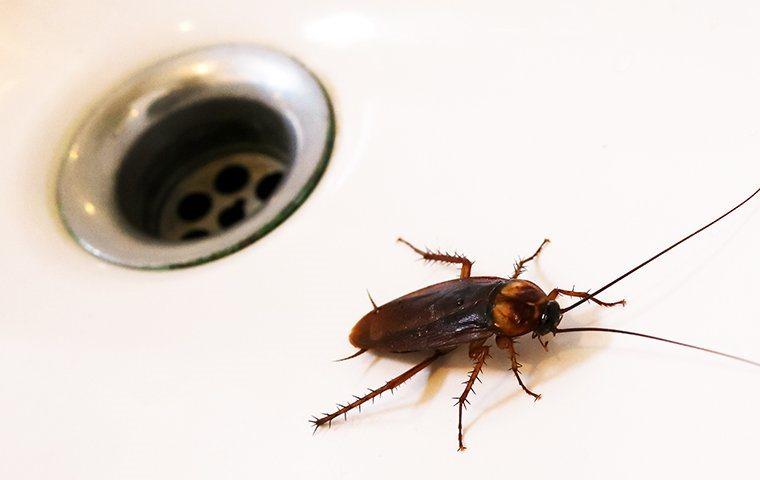 Cockroaches are one of the dirtiest and most resilient pests that Pleasant Hill residents must deal with. Because they are nocturnal pests that prefer the dark, unused areas of your home, cockroaches can be hard to find and even harder to treat.
Cockroaches can enter your home through the smallest of spaces. This includes cracks in your home's walls, foundation and window frames. They will also use small gaps around electrical sockets, pipes, and drains to crawl their way in. Sealing these gaps can make it hard for roaches to get in your home.
If you are dealing with a cockroach infestation, call us today for our effective cockroach control. We'll use a multi-step treatment plan to quickly eliminate any active infestations in your home or around your property, so roaches won't be a problem for your home and your health.
Five Ant Control Methods For Residents In Pleasant Hill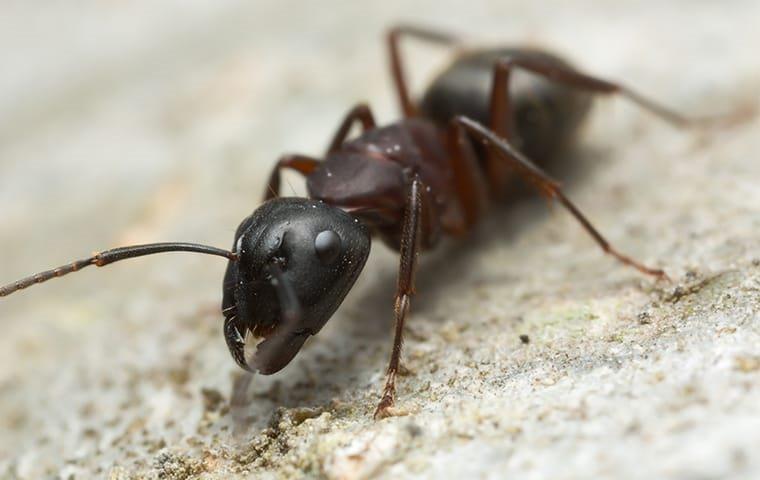 Ants are a nuisance that no one wants to deal with. They can quickly take over your kitchen or backyard, and depending on the species, leave you with itchy, painful bites. Fortunately, there are some things you can do to prevent ants around your home. Here are five simple methods for controlling ants in your Pleasant Hill home:
Eliminate water sources: Moisture attracts ants. Repair leaky pipes quickly and make sure gutters and downspouts are working properly. If you have a basement, a dehumidifier can help reduce moisture that attracts ants.

Eliminate food sources: Keep your food in sealed containers, wipe down counters, and sweep crumbs off your floor quickly. Make sure your garbage cans have tight-fitting lids and take your trash out regularly.

Block access: Ants can gain access to your home through small cracks and crevices in your foundation. Seal these access points with silicone caulk. Don't forget to check window frames and areas where pipes enter your home.

Watch your pets: We love our pets, but they can be a reason ants enter your home. Keep their bowls clean, store their food in airtight containers, and check your pets before they come inside.

Call on the professionals: If you are worried about ants in your home or yard, call us today. We can inspect your property and develop an ant treatment plan based on the specific species that you are dealing with. We will find the ants that you may not be aware of, and work quickly to eliminate them.
Contact us today for effective ant control.
Commercial Pest Control In Pleasant Hill, CA
Running a business is hard enough without dealing with pests. You have enough going on making sure that your company is operating smoothly, and your customers are happy without worrying about pests. That is where we come in. At Bay Pest, we know the problems that pests can cause your business and can build a treatment plan to fit your needs.
We always start with a detailed inspection of your building's interior and exterior. We will look for signs of pest activity and potential access points. Then we'll develop a plan to keep your business pest-free. We use Integrated Pest Management solutions to keep your company pest-free with the least amount of chemicals possible. Then we will schedule follow-up treatments based on your individual needs, to make sure pests aren't a problem in the future either.
Whatever your businesses pest control needs, call us at Bay Pest. We'll keep your business pest-free so you can focus on the important parts of running your company.
Schedule Your Free Inspection
Complete the form below to schedule your no obligation inspection with Bay Pest.