Reliable Pest Control Services In Pacheco, CA
Known as one of the most up-and-coming towns in the Bay Area, Pacheco has everything. Filled with local shops and restaurants, as well as a bike path and parks, paired with city access to multiple metropolitan areas, this gem of central California gives residents the best of everything. As is common with Bay Area towns, Pacheco experiences mild, comfortable temperatures year-round with minimal rain, making spending time outdoors a breeze. But an easygoing climate also brings with it a number of pests and all of the aggravation that comes with them.
That's why Bay Pest Solutions is here. For more than 40 years, we've been proudly serving Bay Area residential and commercial clients alike with effective and reliable pest control that they can trust. Our expert staff utilizes Integrated Pest Management (IPM) techniques to produce results and satisfied customers. Contact us today for your free, no-obligation consultation.
Home Pest Control In Pacheco, CA
Pests have no place inside of your Pacheco home. The structural damage and the negative impact they can have on your health are significant and worth avoiding at all costs. And while you may have tried DIY pest control in the past, there is no strategy that is safer or more effective than working with the team of experts at Bay Pest Solutions. We're proud to serve Bay Area homeowners with home pest control that they can trust, and our process is straightforward so that you can get back to living your life:
Inspection. When you call us for your free inspection, one of our highly-qualified technicians will come and thoroughly inspect both inside and outside your home for any current pest problems as well as anything that looks potentially attractive to pests.

Treatment. Based on your needs, we'll provide treatment that will result in longstanding benefits, and if for whatever reason it doesn't, we'll come back at re-treat your property until the problem resolves.

Follow-up. We recommend that our clients set up routine maintenance to ensure that treated pests don't return and that we've sufficiently protected you from any future infestations. We do this on a schedule that fits your needs and your budget; it's that simple.
When you choose Bay Pest Solutions to protect your home, you're getting a team of industry experts who stand by their work. So don't wait, contact us today for your free, no-obligation inspection!
Pacheco's Helpful Guide To Termite Control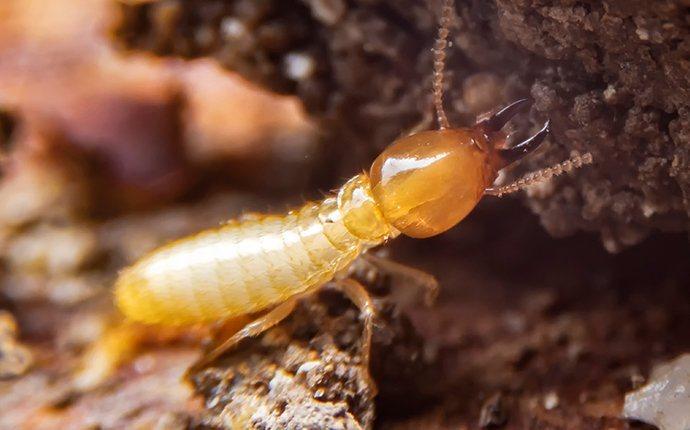 Termites cost American homeowners an average of $5 billion in damages each year, with most households spending over $3,000 to rectify the structural damages alone. Here are a few things that every Pacheco homeowner or business owner should know:
Termites work in secret. This is a fact worth noting because too often, termites and their destruction go unnoticed until a problem is full-blown and structural damage has been done. This happens because the bulk of where termite colonies are located (i.e. inside walls or underground) are not generally visible to most people.

Look for the signs. Key signs of termite activity include presence of mud tubes, softened wood, bubbling wallpaper, or termites themselves.

Seal up cracks and crevices. Like most pests, termites sneak inside your home through the tiniest of openings, so making sure that all holes — big or small — are sealed up and that weatherstripping is used where necessary (or repaired if worn), is key at keeping termites out of the home.

Prevention is key. There is nothing more effective or beneficial than contacting the professionals at Bay Pest Solutions when it comes to termites. Our team has a number of treatment tools that are not available to the average homeowner and we are also experts in inspections that will prevent termite damage.
Don't wait; contact Bay Pest Solutions today for all of your termite control needs.
How Dangerous Are Cockroaches In Pacheco?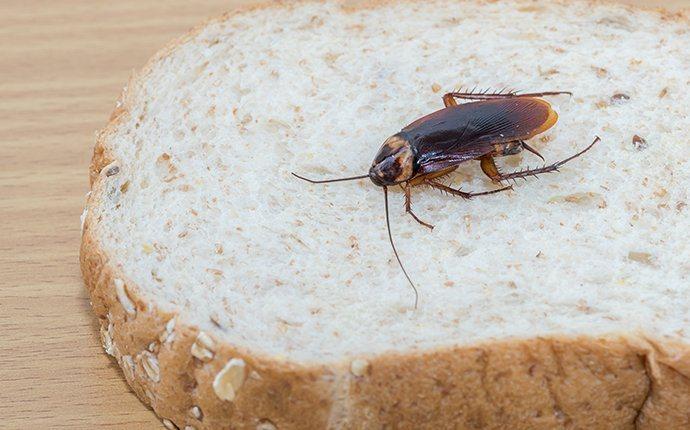 Did you know that cockroaches can live for up to a month without food, a week without water, and, in some cases, a week without their head? Cockroaches are one of Pacheco's most formidable pest opponents. These unhygienic scavengers break into your home with the hopes of getting a free meal, whether it's from dirty dishes or crumbs you may have left behind while eating on the couch.
And while cockroaches are an unsightly, embarrassing nuisance, they're actually very unsafe for human health as well. Cockroaches are not only known to be triggers for allergies and asthma, but they are also known carriers of bacteria like staphylococcus, streptococcus, and salmonella. While many cockroaches don't bite, they can scratch as well as leave behind saliva that will transmit these pathogens. According to the World Health Organization, cockroaches have also been credited with spreading typhoid fever, cholera, and other gastrointestinal diseases across the world.
Cockroaches will prove to be a very difficult pest to get rid of on your own. For professional assistance or for cockroach prevention, contact the team at Bay Pest Solutions today!
Commercial Pest Control In Pacheco, CA
When you're in business, pests are more than just an unsightly nuisance; they can harm your people, damage your property, and cost you lost income. That's where the team at Bay Pest Solutions comes in. We work hand-in-hand with local businesses to provide pest control solutions that are tailored to their exact needs. We work with warehouses, restaurants, retail operations, medical facilities, and more, regardless of the pest.
What we offer businesses is direct and results-driven, so you can get back to business:
Detailed inspection. When you contact Bay Pest Solutions, we comb over every part of your property either assessing why an infestation is occurring or how one could eventually develop, and we create a protection plan customized to you.

Treatment. With Integrated Pest Management tactics, we treat your property to ensure that pests are eradicated in a sustainable manner.

Follow-up. Whether your needs are monthly or quarterly, we recommend that our commercial clients sign up for routine maintenance to ensure the level of pest control that they desire.
Contact Bay Pest Services today for all of your commercial pest control needs, so you can focus on running your business.
Schedule Your Free Inspection
Complete the form below to schedule your no obligation inspection with Bay Pest.