Reliable Pest Control Services In Orinda, CA
While there are plenty of reasons to love living in Orinda, CA, the number of pests in the area isn't one of them. These intruders get into homes and businesses where they can spread diseases and damage property. This means if you are a local home or business owner, you need effective pest solutions to keep these unwanted invaders out of your property.
For reliable pest solutions you can count on, there's no one better than the experts here at Bay Pest. We customize our pest control services to meet the specific needs of your home or business. Moreover, all of our services come with a pest-free guarantee. Continue reading to learn more about our selection of residential and commercial pest solutions.
Home Pest Control In Orinda, CA
Owning a home is an investment. As such, you need to protect that investment from anything that might harm it including pests. Pest can damage property, or worse, harm your family. That's why you need residential pest solutions that work.
We begin our service with a free detailed inspection of your property, both inside and out. During this inspection, we look for entry points, signs of life, harborage zones, and other conducive conditions. Based on our findings, we develop a pest management plan specifically for your home's needs. Therefore, treatments can vary depending on what we've found during our inspection. Following your initial treatment, we offer quarterly follow-up treatments to ensure your home remains pest-free. Furthermore, should pests return between scheduled visits, we will come back to your home to address them at no additional cost to you.
To schedule your free inspection, contact us here at Bay Pest today!
How To Tell The Difference Between Bed Bugs & Fleas In Orinda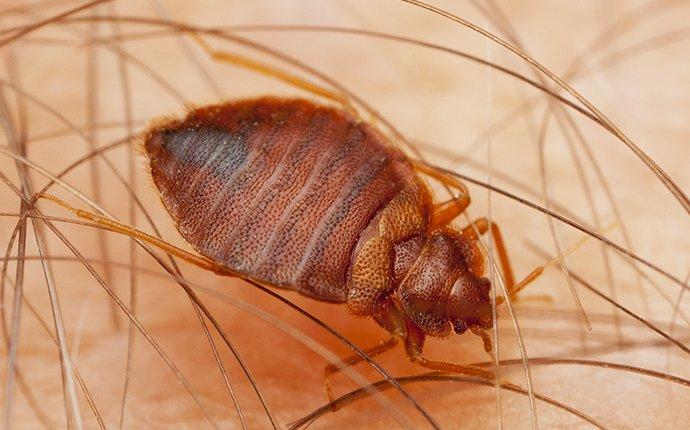 Bed bugs and fleas are both small, home-invading pests that feed on the blood of people. However, despite both being parasites, they are actually quite different pests. One of the biggest differences between the two is fleas can spread harmful bloodborne illnesses while bed bugs are relatively harmless albeit annoying. Still, you don't need to put up with either living in your home. The first step in addressing infestation is knowing how to identify the pest you are dealing with. Therefore, it's useful to be able to tell the difference between bed bugs and fleas.
Fleas grow to be about 1/8th of an inch long. They are typically reddish-brown in color and have powerful hind legs that allow them to jump very high relative to their size. Their ability to jump is probably the easiest way to tell if the pest with which you are dealing is a flea.
Bed bugs resemble apple seeds in both shape and their reddish-brown color. Unlike fleas, bed bugs are not able to jump. Additionally, bed bugs are nocturnal which means they are most active at night.
If you dealing with either a flea or bed bug infestation, contact the professionals here at Bay Pest. Our certified pest technicians are fully equipped to effectively eliminate any infestation you may be facing. Contact us today to get started.
Three Easy Ant Prevention Tricks All Orinda Homeowners Should Know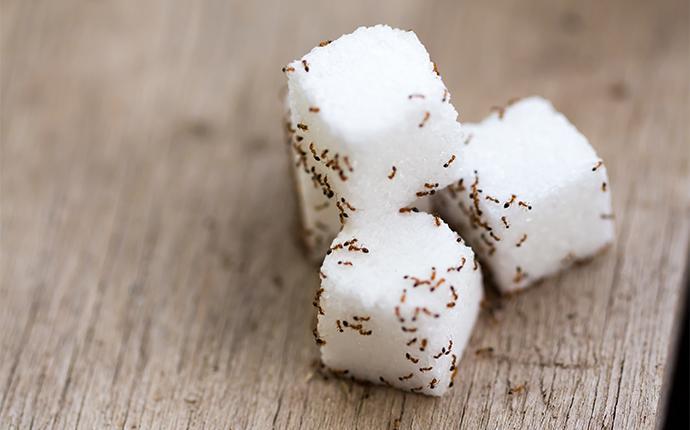 Although small, ants can cause quite a lot of harm when they infest homes. It's important to do what you can to keep these unwanted pests out of your home. This includes removing factors that attract them and sealing off potential entry points.
Proper food storage – store food in airtight containers or the fridge.
Wipe up spills promptly and keep counters and floors free of food debris.
Proper trash storage – store trash in bins with tight-fitting lids and take out the trash before it overflows.
Seal entry points – install door sweeps under exterior doors and fill in cracks in your home's foundations.
If you continue to experience ants, contact the professionals here at Bay Pest. We have the experience and expertise needed to effectively eliminate any infestation you may be facing. Give us a call today to learn more.
Commercial Pest Control In Orinda, CA
No two businesses, and no two infestations, are exactly alike. That's why we customize our commercial pest services to meet the specific needs of the business we are servicing. This includes taking any industry regulations into account. We begin with a thorough inspection of your property, during which we look for conditions that are conducive to infestations. Following the inspection, we will design a pest management plan to meet your business's specific needs. We utilize Integrated Pest Management methodologies which means we only use chemical products as a last resort. Instead, we rely on exclusion work and eliminating factors that attract pests. Our commercial pest services come with monthly treatments for your property. We also include free follow-up treatments between scheduled visits should pest activity persist. To learn more about our commercial pest services, contact us today.
Schedule Your Free Inspection
Complete the form below to schedule your no obligation inspection with Bay Pest.