Reliable Pest Control Services In Oakley, CA
Oakley is known for two things: its vineyards and its warm, coastal climate. Unfortunately, while that climate makes it a comfortable place to live, it also creates the perfect environment for pests in the area to thrive year-round.
Are you frustrated by pests always finding a way to invade your Oakley home or business? Have you been looking for an effective, long-term solution to your pest problems? If so, look no further than Bay Pest Solution. We are a trusted pest control company focused on providing high-quality pest control services for home and business owners in Oakley and throughout the Bay Area.
Whether you're looking for general pest management or specialized treatments, we have you covered. Reach out to Bay Pest today to learn more about our commercial and residential pest control options or request your free estimate.
Residential Pest Control In Oakley, CA
As a homeowner, one of your most important goals is protecting your home and family from harm. But when destructive and disease-ridden pests invade your Oakley home, they put that goal at risk.
No matter what type of pest problems you're facing, it's important to implement an effective pest management plan from Bay Pest. With over 40 years of experience controlling and eliminating pests, we are one of the area's most trusted pest control providers. At Bay Pest, we understand that no two pest infestations are exactly alike, which is why we provide customized solutions tailored to the specific needs of your home and pest situation. If you're ready to experience life without pest problems, turn to the professionals here at Bay Pest today.
Four Effective Ways To Prevent Spiders Infestations In Your Oakley Home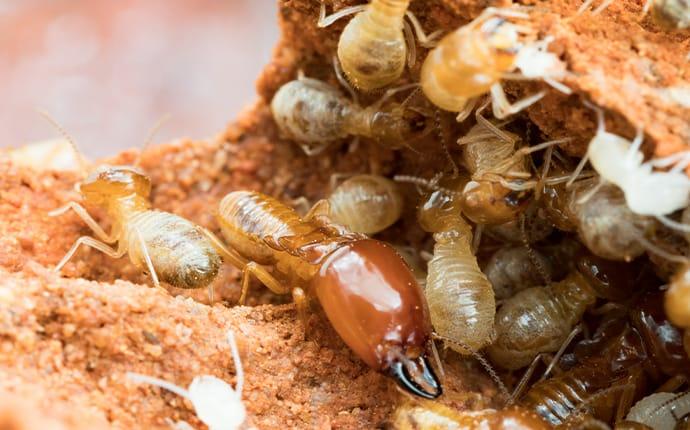 Spiders are common pests that many people fear. Thankfully, most species of home-invading spiders are more of a nuisance than a threat to your health.
Whether you want to remove unsightly spider webs from the corners of your home or minimize the possibility of being bitten, it's important to take steps to prevent spiders from taking over your residential property. Spiders are nomadic pests, which means they will go wherever they can find a steady source of food.
Unfortunately, if spiders are living around your Oakley home, it's an indication that you have an underlying insect infestation on your hands.
To prevent spiders from invading your residential property, keep the following pest prevention tips in mind.
Minimize sources of moisture that may attract insects (and by extension, spiders) to your property. Repair leaking pipes, install dehumidifiers, and clear debris out of your gutters.
Knock down spider webs around the exterior of your home to reduce the chance that spiders eventually move indoors.

Locate and seal any gaps and crevices in your exterior walls that insects and spiders could use to enter your home.

Reduce clutter such as papers, toys, boxes, and lawn equipment that spiders could use to hide.
If you notice signs of spiders in or around your Oakley home, don't hesitate to contact Bay Pest today. We're ready to find the right solution for all of your pest control needs.
Bed Bug Control: What Oakley Businesses Ought To Know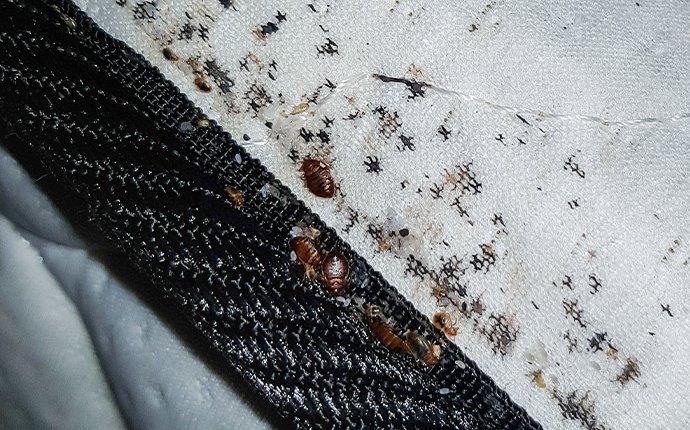 Most people have heard the saying "sleep tight, and don't let the bed bugs bite!" Unfortunately, bed bugs are not just the subject of a common nursery rhyme, they're real pests that cause serious problems for Oakley business owners. Over the past two decades, bed bugs have made a startling resurgence in both residential and commercial properties.
When it comes to dealing with a bed bug infestation in your Oakley business, here's what you should know:
Bed bugs are hitchhiking pests. Instead of hopping or flying to get around, they crawl into the bags and belongings of unsuspecting people. These tiny insects will infest any building they end up in.

Bed bugs are one of the most difficult pests to identify, eliminate, and prevent. These small, flat insects are capable of hiding in many hard-to-reach places, such as under floorboards, inside electrical outlets, behind wallpaper, and in furniture.

Bed bugs are most common in public areas, such as hotel lobbies, malls, airports, and movie theaters.
To eliminate bed bugs from your Oakley business, you need professional bed bug control services from Bay Pest. We're ready to provide effective treatments designed to eliminate bed bugs in all stages of life.
Commercial Pest Control In Oakley, CA
The most important aspect of running a successful business is keeping your customers satisfied. Unfortunately, invading pests threaten the success and reputation of your Oakley business. Pest infestations lead to property damage, distracted employees, disturbed customers, and a loss of revenue.
To combat pest problems in your business, you need comprehensive commercial pest control solutions from Bay Pest. Our commercial pest control process begins with a detailed inspection of your property to identify the source of your pest problems. Then, we'll develop a unique pest control plan utilizing Integrated Pest Management strategies to ensure we solve your pest problems while using the least amount of product necessary. Reach out to Bay Pest today for more information about how we keep Oakley businesses pest-free.
Schedule Your Free Inspection
Complete the form below to schedule your no obligation inspection with Bay Pest.