Reliable Pest Control Solutions In Newark, CA
Newark, CA, is a small enclave community next to Fremont, in the San Francisco Bay Area. While we may be a part of the booming Silicon Valley economy, we enjoy seclusion from the bustle of the big cities and we are close to plenty of outdoor recreation opportunities. But our generally warm climate means that pests can stay active for most of the year, meaning our little slice of paradise also attracts plenty of invasive species. Knowing what resources are available locally to help you control pests is the first step for anyone looking to keep their property pest-free.
Home Pest Control In Newark, CA
No one wants pests around their home. Unfortunately, everyday activities around your residence naturally attract pests to the area. They detect that the food and water that they need is inside of our homes, which is why you can never take residential pest control too seriously. At Bay Pest, we know how dangerous a pest problem can be, which is why we target our residential services to prevent all of the following common pests:
Bugs: From ants to cockroaches, bugs can contaminate food sources, cause property damage and, above all, be a pain to get rid of.
Rodents: Mice and rats are the most common ones, and these pests can chew on your items and introduce diseases onto your property.
Spiders: Where there are bugs, spiders aren't far off. The presence of spiders in your home almost always means that there are already pests hiding elsewhere.
What Newark Residents Need To Know About Rodent Exclusion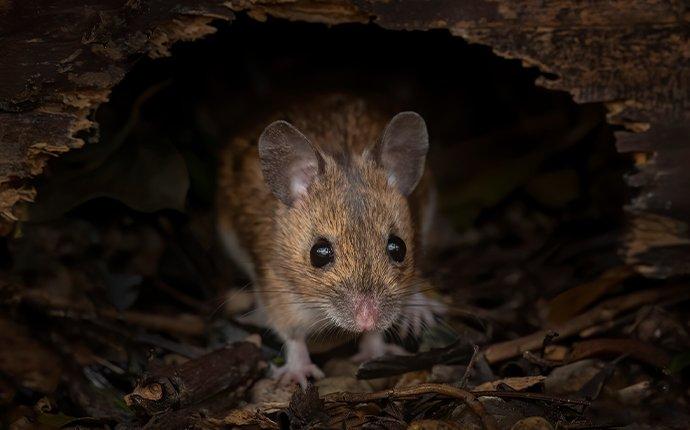 You never truly know how good rodents are at getting inside your home until an infestation hits your property. While people like to think that their home is too clean to be attractive to pests, the truth is that rodents are attracted to all kinds of homes. They know that they can find a lot more food indoors than they have to compete for outside. That's why everyone should turn to professionals to protect them from these real rodent dangers:
Damage: Rodents chew on anything they can fit in their mouths, both for food and in order to file down their front teeth. This leads to bite marks all over your household surfaces and holes in common items.
Disease: Rodents are known to carry serious illnesses, like hantavirus and rabies. Keeping pests out of your home is really about protecting you and your loved ones from diseases.
Parasites: Rodents also carry parasites, like fleas, ticks, and tapeworms, which can be passed to people and pets.
How To Protect My Newark Home From Cockroaches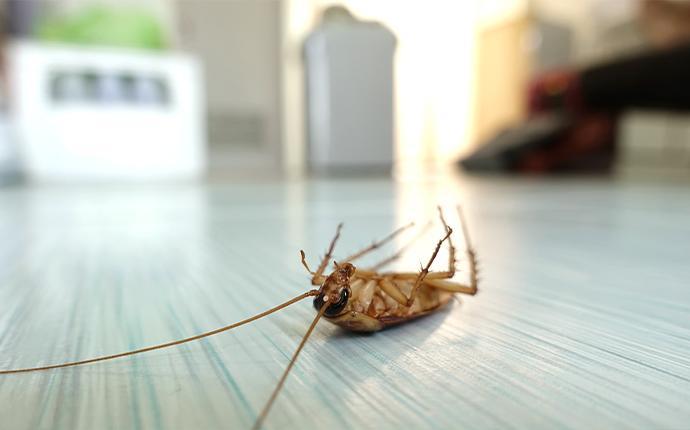 Cockroaches are universally known for how gross and dirty they are. They hang out in filthy areas and can carry harmful pathogens that make you sick. They also cause more property damage than people typically realize. From the stains they leave around to the materials they can chew through, a cockroach problem isn't something to take lightly. That's why we specialize in preventing and eliminating cockroaches from Newark properties. Here are ways we keep your home safe:
Inspections: Only a trained pair of eyes can spot all the tiny details that indicate a cockroach infestation. Pests are good at hiding, and cockroaches in particular tend to stay out of sight. That means you need an expert who knows what to look for.
Elimination: The reason professional pest control works is that our methods eliminate the entire problem. Homemade treatments and store-bought chemicals often only address part of the problem, not the hidden cockroaches around a property or the eggs they hide well.
Prevention: The other benefit of professional treatments is that they protect you from future infestations. Turn to Bay Pest for overall pest protection.
Commercial Pest Control In Newark, CA
All of the things that attract pests to homes can also be found inside businesses. That's why commercial properties aren't safe from infestations, either. In fact, the consequences of an infestation for a business are more severe than they are for homeowners. While a resident has to deal with the direct harms of the pests themselves, business owners also have to worry about the side effects that a pest problem poses to their business. At Bay Pest Solution, our effective commercial pest control includes these services:
Detailed inspection: First, we talk with you about the pest problems you've been having or warning signs that have been noticed. This info-gathering stage helps us familiarize ourselves with your unique business and come up with the best control plan.
Integrated pest management: Our solutions don't just tackle the immediate problem, they plan for the future. We offer treatments that fully eliminate an existing population and help protect your property from future infestations.
Unlimited follow-ups: We know you pay to solve the problem, not just cover it up. That's why we keep coming back until you're satisfied.
Schedule Your Free Inspection
Complete the form below to schedule your no obligation inspection with Bay Pest.