Reliable Pest Control Services In Monte Sereno, CA
Comfortably located between the mountains and the city, the small town of Monte Sereno is located just 15 minutes outside of San Jose and offers its residents the best of suburban living. With highly-rated public schools, attractions like the John Steinbeck House, and access to natural and urban settings, it's no wonder why Monte Sereno has become such an attractive place to live. With a comfortable climate and little rain all year round, those who live there enjoy plenty of time spent outdoors, but unfortunately, this also means lots of exposure to pests.
That's where Bay Pest Solutions come into play. For more than 40 years, we've been keeping California homes and businesses free from pests with effective and reliable service they can trust. We stand by every service that we offer, and if any treated pests return between scheduled visits, we'll re-treat your property at no additional cost to you. And with our no-obligation inspection, choosing Bay Pest Solutions is an easy choice! Contact us today to keep your property pest-free.
Home Pest Control In Monte Sereno, CA
At Bay Pest Solutions, we appreciate that no two pest problems are the same. That's why we customize everyone's treatments to fit their unique needs. Upon your free inspection, one of our expert technicians will provide you with our findings and a suggested plan to reach all of your pest goals. In addition to our general pest control plans, we offer specialized services for mosquitoes, rodents, termites, bed bugs, ants, spiders, and cockroaches.
When you choose Bay Pest Solutions, you get a team of professionals that stands by their work. We're results-driven, offer free cancellation of plans if you're unsatisfied with the service you receive, and our plans are totally customizable to your schedule and your budget. Contact us today for your no-obligation, no-cost inspection and to learn more about our home pest control.
All The Ways Spiders Get Into Monte Sereno Homes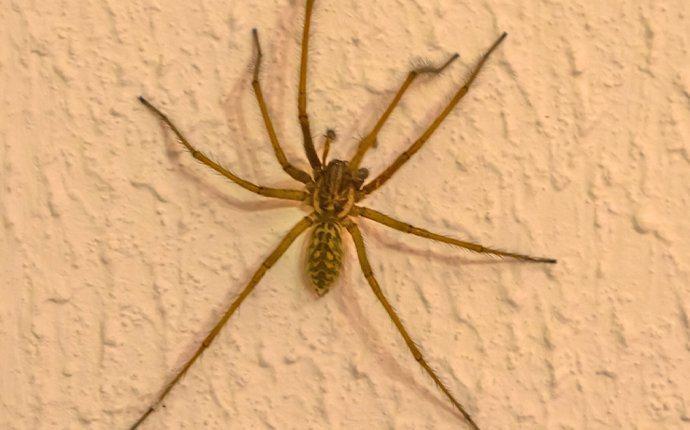 As one of America's most feared pests, the sight of even the most harmless spider can send Monte Sereno homeowners into a tizzy. Like many pests, spiders enter your home for food, water, and shelter; however, because spiders feed almost exclusively off of other pests, a spider issue means that you probably have a significant pest population of another kind lurking in your home. Here are some of the ways that spiders of all kinds make their way into your Monte Sereno home:
Through unfilled holes or cracks

Air vents

Doors

Windows

Gaps in piping, plumbing, or cables

Overgrown trees and greenery
Because spiders imply another pest infestation, the safest, most reliable way to tackle the situation is with professional assistance from the team at Bay Pest Solutions. Call us today for spider control!
Bed Bug Control: Helpful Tips For Homeowners In Monte Sereno, CA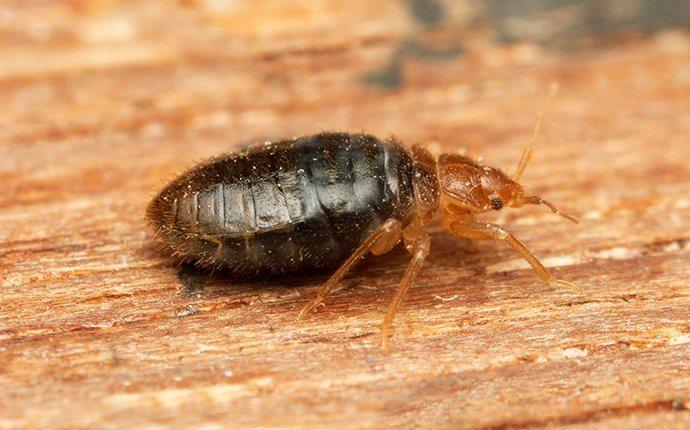 While bed bugs are one of Monte Sereno's most misidentified pests, they're certainly one of the worst. Bed bugs feed off of humans in their sleep, nearly tripling in size as they become engorged, and leaving behind welts all over your body that are itchy and red. In order to prevent or control bed bugs from taking over your home, here are a few tips:
Inspect all secondhand furniture or appliances. This is one of the most common ways that bed bugs make it inside, so before bringing in that couch you found at a yard sale, inspect it safely and thoroughly first and ask questions about where and how it was stored.

Disinfect after travel. Bed bugs will also make it to your home once you've traveled, taken public transportation, or stayed in a hotel. Before returning home, store all worn clothing in a secure plastic bag, washing them and drying them on the highest setting after returning home. Don't forget to dispose of your dirty laundry bag properly as well!

Use a mattress protector. Bed bugs seek the privacy and access to humans that mattresses provide them, so a simple tip before or after an infestation is to always use a mattress protector of a light color.

Watch for bed bug-related items. Though nearly microscopic in size, bed bug eggs, eggshells, nymphs, and fecal matter are all a clear-cut sign that you have bed bugs.
The safest, most effective way to prevent bed bugs or handle a current infestation is with help from the professionals at Bay Pest Solutions. Contact us today for all of your bed bug needs.
Commercial Pest Control In Monte Sereno, CA
After serving the greater San Jose area for over 40 years, we're intimately familiar with the needs of our community's small businesses. We know that pests can be extremely detrimental for businesses of all kinds, putting your people at risk and costing you more than just the repair damages. But that doesn't have to be the case.
We service everyone from warehouses to restaurants to schools, treating for pests like termites, bed bugs, rodents, ants, and wildlife so that your doors can stay open. And our process is straightforward so that you can keep working:
Inspection. Our detailed inspection processes looks at both the interior and exterior of your property, leaving no stone unturned as we assess any current pest problems as well as any conditions that could be conducive to an infestation.

Treatment. Utilizing Integrated Pest Management (IPM) techniques, our team works to build sustainable methods geared at keeping pests from returning and for preventing potential problems.

Follow-up. We offer unlimited follow-ups so that we can ensure our services are effective.
When you work with Bay Pest Solutions for your commercial pest control needs, you have a partner in pest control. Contact us today for reliable service that you can count on!
Schedule Your Free Inspection
Complete the form below to schedule your no obligation inspection with Bay Pest.