Reliable Pest Control Services In Millbrae, CA
Here in Millbrae, CA, we are lucky to live in an area with such a temperate climate. While this makes outdoor activities possible almost all year long, it also means we need to worry about pests throughout the year. Pests can pose a number of problems for home and business owners including damaging property and spreading harmful diseases. Therefore, if you are Millbrae home or business owner, you need effective pest solutions to keep your property safe.
Here at Bay Pest, we offer customizable residential and commercial pest solutions designed with the specific needs of your property in mind. We don't use one-size-fits-all treatments because no two properties require the exact same service. To learn more about our service options, continue reading. Or, contact us now to schedule a free inspection of your property.
Home Pest Control In Millbrae, CA
We begin each of our residential pest control services with a free inspection of your property. During this inspection, we look for any signs of life, harborage zones, and other conducive conditions. We will also speak with you about what you've been experiencing and any other information pertinent to your home's pest control needs. Following this, we will design a treatment plan specific to your property. While treatments can vary from property to property, all include interior and exterior treatments with a focus on fixing long-term pest problems so that infestations don't return. After the initial treatment is completed, we will return to your home on a quarterly basis to re-treat the property. Additionally, if you experience pest issues between treatments, we will return as many times as we need to at no additional cost to you. That's a guarantee. Contact us today to learn more about our residential pest services.
How Dangerous Are The Cockroaches In Millbrae?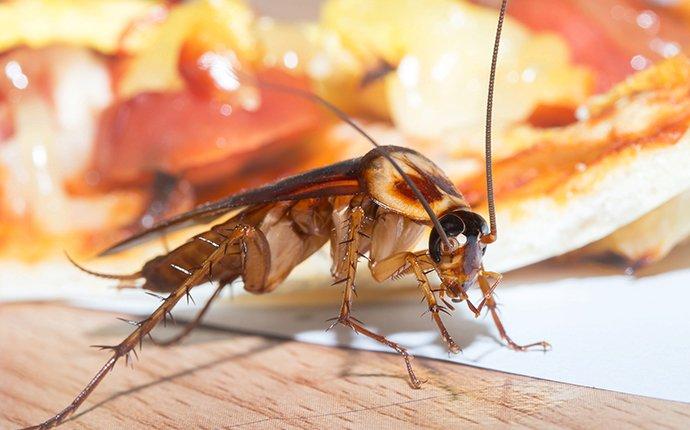 While it is no secret that cockroaches are gross, many people don't realize just how dangerous they can be, too. The truth is cockroaches have been known to spread many harmful diseases, as well as the bacteria and pathogens that cause them. Cockroaches frequently reside in unsanitary locations such as sewers, drain pipes, and trash containers where they can pick up harmful contaminants on their spine-covered legs. Then, when they enter a property, they bring those contaminants with them, spreading them to any surface they touch. Diseases that cockroaches have been known to spread include:
Dysentery
Cholera
Leprosy
Plague
Typhoid Fever
E. Coli
Salmonellosis
Given the number of harmful diseases cockroaches can spread, if you are dealing with an infestation around your property, contact the professionals here at Bay Pest right away for cockroach control solutions.
Mosquito Control: Tips For Millbrae Property Owners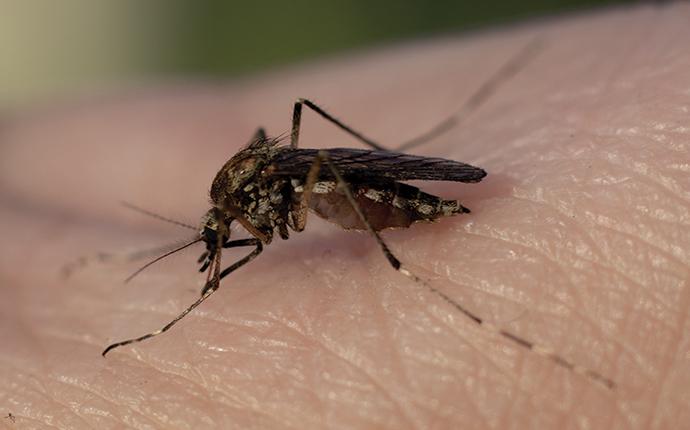 There are no two ways about it: mosquitoes are annoying! However, did you know that they are also dangerous? In fact, mosquitoes are considered to be one of the deadliest animals on the planet due to the number of harmful bloodborne illnesses they can transmit. Therefore, reducing mosquito populations isn't just about removing obnoxious insects; it also means keeping you and your family safe. To effectively limit mosquito populations, you should:
Remove all areas of standing water by filling in low-lying areas or holes, storing containers and lids upside down, and ensuring gutters are free of clogs.
Refrain from overwatering your lawn.
Keep your lawn well-maintained and trim back any vegetation around the property.
Furthermore, you should also consider professional mosquito control from Bay Pest. We have the experience and expertise needed to effectively lower the mosquito populations around your property. Contact us today to learn more.
Commercial Pest Control In Millbrae, CA
Just like with our residential pest services, we cater each of our commercial services to the specific needs of the business that we are servicing. We do this through detailed inspections of the property and speaking with you about what you've been experiencing and any other concerns you may have. All of our commercial pest services utilize integrated pest management methods to ensure that your pest problems are solved for the long term, not just temporarily. This also means we use as little product as possible without sacrificing results. Follow-up treatments are typically scheduled to occur once a month, but we can adjust this to meet the needs of your business. Furthermore, if you experience continued pest activity between visits, we will return to address it at no additional cost to you. Contact us today to learn more about our commercial pest services.
Schedule Your Free Inspection
Complete the form below to schedule your no obligation inspection with Bay Pest.