Reliable Pest Control Services In Menlo Park, California
Menlo Park, CA, is an exciting city located on the western shore of San Francisco Bay. We're proud to be home to the San Francisco Giants, and a growing location for big tech. However, there's also something else going on that Menlo Park property owners should be concerned about - pest activity. Pests pose a year-round threat for Menlo Park homes and businesses, and the best way to protect yourself from infestation is with help from the experts.

The team at Bay Pest is your local source for year-round, reliable pest protection. We are local California pest control operators that have been servicing homes and businesses throughout San Mateo County since 2017. Whatever kind of pest challenge you're up against, you're not in it alone. We're here to help. Contact us today to learn more, and we'll schedule your inspection right away.
Home Pest Control In Menlo Park, CA
Owning a home and protecting it from danger is a time-consuming job. There are so many things to keep track of, and your to-do list is never-ending. It can be overwhelming. Throw pest activity into the mix, and it becomes a round-the-clock nightmare. In order to guard your Menlo Park home and your family from household pest infestation, we strongly suggest relying on a team of highly qualified pest professionals. That's where we come in.

Bay Pest provides residential pest control solutions to over 1,500 homes in the Bay Area. From the interior to the exterior, we use trusted IPM (Integrated Pest Management) strategies to target the source of your pest problem. We're here to help you find the right solutions to protect you, and your loved ones, from pests all year long. Get in touch with us today to get a detailed estimate, and schedule your initial service visit.
Have Fleas Taken Over Your Menlo Park, CA Home?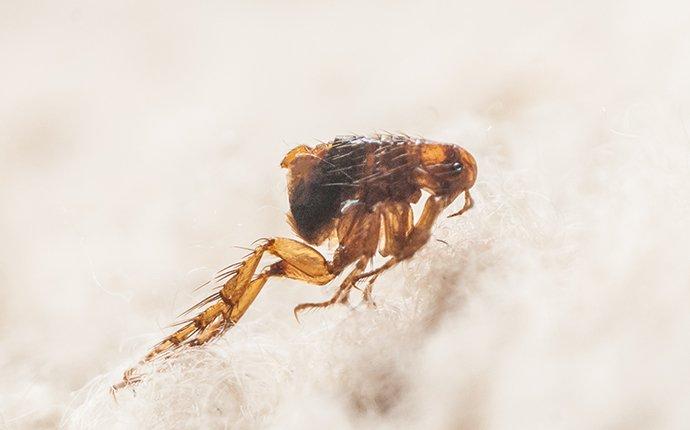 Living in California allows you to engage in fun activities where you get to enjoy being outside all year long. Spending time outdoors exposes you to fleas, parasitic pests that are capable of transmitting a variety of vector-borne illnesses into their hosts. Fleas are linked to a variety of illnesses and bacterial diseases, including bubonic plague, murine typhus, tungiasis, tularemia, bartonellosis, and tapeworm.

That's why it's so important to do everything you can to avoid fleas. They threaten us, our loved ones, and our pets, exposing us all to adverse health conditions. Reach out to Bay Pest today to discuss your flea control needs. Our expert pest technicians are here to protect your property all year long, so call us today.
Professional Rodent Exclusion Services In Menlo Park, CA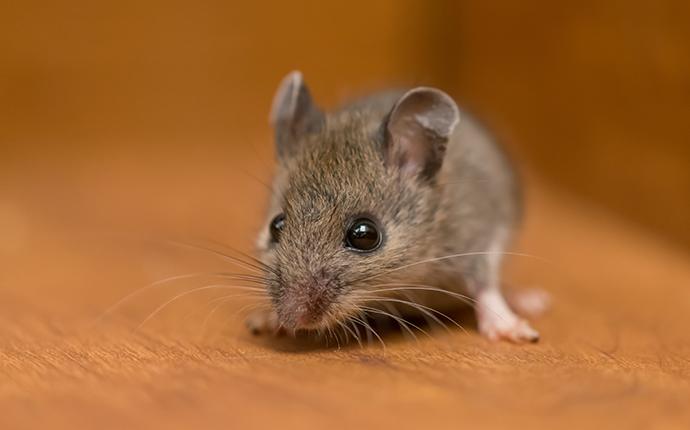 Rodents are a real threat to Menlo Park property owners. These intruders can cause serious destruction to your property. They can negatively impact the health and safety of everyone in the building, and the consequences can be quite serious. Let's review some of the adverse effects of rodent infestation.

Rodents bring other pests into your home, exposing you to further infestation. They bite, transmit diseases, and leave trail droppings of excrement wherever they go. This causes widespread contamination and threatens your health. They can also cause serious structural damage by chewing through the structural elements of your property, putting your safety in serious danger.

These threats are the reason why rodent control and prevention services are an absolute must. If you want to effectively protect your property and those inside from rodents, don't try to handle the situation on your own. Only a team of qualified pest professionals can offer you complete rodent control services that protect you all year long. Call Bay Pest today to discuss your rodent situation, and we'll get your inspection scheduled right away.
Commercial Pest Control In Menlo Park, CA
Running a business is a challenge, and the occurrence of pest infestation just brings it to a new level. Your Menlo Park business is, unfortunately, susceptible to pest infestation all year long. Commercial pest infestation can cause serious damage and large-scale contamination. It can be destructive enough to put you out of business completely. That's why it's best to call in the pros. Bay Pest offers commercial pest control solutions that are currently used by a wide variety of facilities, some of which include restaurants, strip-malls, multi-family homes, retail stores, and many others.

After detecting the source of the problem, all active areas, and harborage spots, we come up with an appropriate treatment strategy to target your infestation from the inside out. Our highly qualified team of pest experts is committed to providing unparalleled customer service. We work with you to develop the right plan of action for your business, and we provide support each and every step of the way. Contact us today to get your complimentary estimate, and we will schedule your initial inspection as soon as possible.
Schedule Your Free Inspection
Complete the form below to schedule your no obligation inspection with Bay Pest.