Reliable Pest Control Services In Los Altos Hills, CA
Incorporated in 1956, Los Altos Hills, CA, is a community filled with gorgeous properties, and pleasant country scenes. Living here is an absolute dream, but it doesn't mean we're immune to the common area issues of NorCal (Northern California). If you own property here in Los Altos Hills, pest activity is a year-round occurrence. It's important to be aware of your pest control needs so that your home or business is totally protected from the dangers of infestation.

For the best pest protection in the area, look no further than Bay Pest. We are proud to service homes and businesses throughout Santa Clara County, and the surrounding areas. We treat our customers like family because your satisfaction is our #1 priority. Our team of expert pest technicians brings over 40 years of experience to the table, and we work hard to cater to your individual needs. Contact us today to learn more.
Home Pest Control In Los Altos Hills, CA
Owning a home in Los Altos Hills can be a real dream come true, but that doesn't mean local homeowners are immune to the nightmare of pest infestation. When pests get into your home, they pose a long list of health and safety threats for you and your family, and that's just a risk that is not worth taking. The best way to protect your home and your loved ones from the dangers of pest infestation is to contact pest professionals.

Bay Pest services over 1,500 homes in the area with complete residential pest control solutions. We identify entry points and conducive conditions around your property to better familiarize ourselves with your pest situation. We then develop a treatment plan to meet your needs in a way that you and your loved ones are comfortable with. Our quarterly follow-up visits promise you continued pest protection all year long. Reach out to us today to learn more about our home service plans, and what we can do for you.
Four Spider Prevention Tips For Los Altos Hills, CA Residents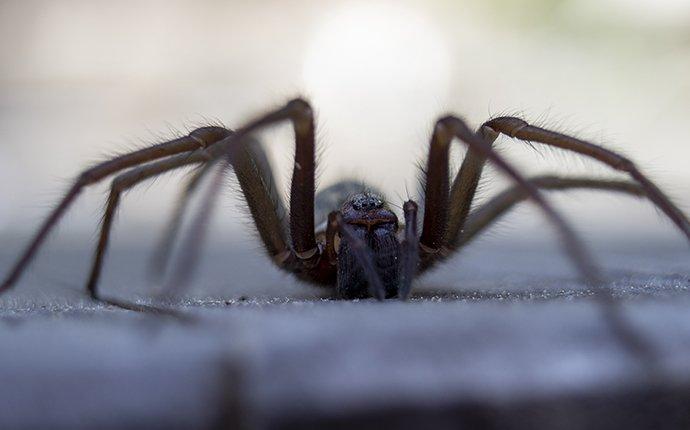 Spiders are arthropods that have a knack for fitting into some very tiny cracks and crevices. They're attracted to light, other insects (their food source), and sources of moisture. That's why you should be cognizant of these three things in and around your home. Here are four things you can do to help prevent spiders from infesting your Los Altos Hills house:
Examine weather stripping, and replace if damaged.

Install door sweeps, as well as window and door screens.

Keep the yard well-trimmed and neat, and keep vegetation at least five feet from the home.

Use caulk or foam to seal up cracks and crevices around the foundation.
To effectively protect your home from spiders, the best thing you can do is to reach out to the experts. The team at Bay Pest is here to identify all areas of infestation and eliminate the problem from the inside out. Contact us today to hear more about our spider control services, and what we can do to help.
Solutions To Ant Control In Los Altos Hills, CA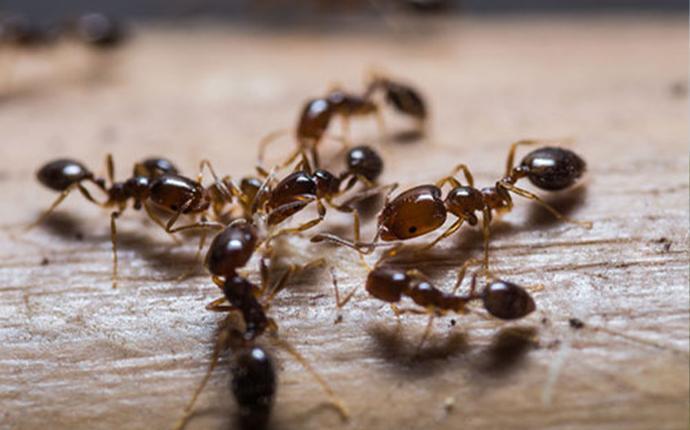 Ant populations grow so fast that the situation can become unmanageable in a matter of days. That's why it's a good idea to be diligent in your efforts to prevent ant activity. If you want to reduce ant attractants around your property, there are some precautions that you can take. Here are some helpful solutions to assist you in your ant control efforts.
Eliminate all access points. Seal all cracks and crevices around the outside of the home. Keep branches, trees, and bushes well-trimmed and directed away from the house. Eliminate standing water, and any sources of excess moisture. Repair leaky pipes, faulty faucets, and malfunctioning drains. Use a dehumidifier in damper areas of the house, like basements, crawl spaces, and attics. Maintain functional downspouts and gutters to keep water flowing away from the foundation.

For comprehensive ant prevention services that protect your property all year long, help from pest professionals is the only sure-fire way to go. Here at Bay Pest, we're experienced in the large-scale identification and elimination of ant infestation, and we always deliver reliable, lasting results. Get in touch with us to get started.
Commercial Pest Control In Los Altos Hills, CA
It's no easy task running a business, but experiencing pest infestation makes things a thousand times more difficult. Commercial infestation can have a lot of large-scale consequences for your business, and everyone on the premises. Here at Bay Pest, we offer complete commercial pest control solutions that you can count on all year long. Whatever kind of business you run, and whatever kind of pest problem you're dealing with, we've got your back.

Our commercial pest control solutions are currently used by a wide variety of facilities, some of which include restaurants, strip-malls, multi-family homes, retail stores, and many others. After conducting an extensive inspection, we determine the appropriate strategy to treat your property from the inside out. After treatment is completed, we will schedule ongoing follow-up visits to ensure a pest-free property all year long. We also offer same-day and emergency services, because we know pest activity is a 24/7 concern. Get in touch with us today to discuss your commercial pest control needs, and how we can be of service.
Schedule Your Free Inspection
Complete the form below to schedule your no obligation inspection with Bay Pest.