Reliable Pest Control Services In Los Altos, CA
Situated in the heart of Silicon Valley, the community of Los Altos, CA, is a great place to live. Our city is located just 40 miles south of San Francisco, giving us access to the excitement of urban life, while allowing us to maintain the peaceful energy of our tree-lined, suburban streets. Los Altos is such a great place to live that even local pest populations are looking to settle down here. These intruders are a year-round problem, and they threaten local homes and businesses by exposing them to potential pest infestation.

If you want to guard your Los Altos property against infestation, there's only one way to go: professional pest protection. For the "Bay's Best in Pest," look no further than Bay Pest. We are proud to service homes and businesses throughout Contra Costa County, Santa Clara County, Alameda County, and the surrounding areas. Our pest-free guarantee protects you from infestation, and our unlimited follow-up visits promise continued coverage you can count on. Contact us to learn more.
Home Pest Control In Los Altos, CA
If you want to protect your home and your loved ones from the many dangers of pest infestation, you've come to the right place. Here at Bay Pest, our residential pest control services are used by over 1,500 homeowners, and we stand behind our dependable services. We work hard to guard your home and your family against pest infestation all year long, giving you lasting results throughout the year.

From the interior to the exterior, we conduct a thorough inspection of your residence in order to better familiarize ourselves with your pest situation. Our team will identify entry points and conducive conditions, and then come up with a customized treatment plan to meet your needs. With over 40 years of experience, our team of pest experts is equipped with the knowledge and expertise to solve your pest problems. Give us a call to discuss your residential pest control needs.
Why Are Cockroaches Getting Into My Los Altos, CA Home?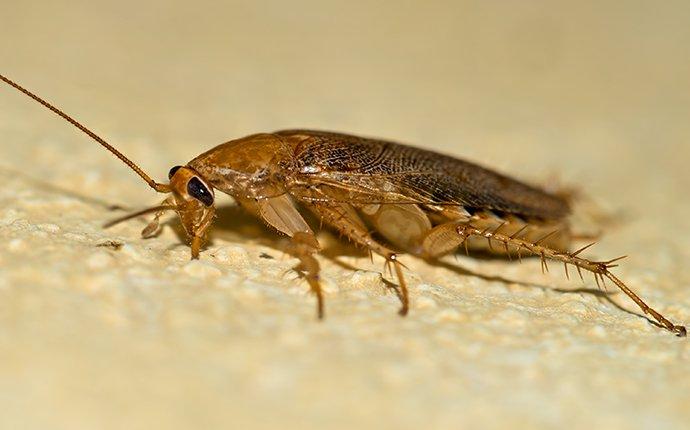 Cockroaches are unsanitary intruders that can cause serious contamination in, and around, your home. It's unpleasant to hear, but there may be some things you're doing as a homeowner to attract these pests onto your property. There are many attractants and conducive conditions around your home.
To start, sources of excess moisture attract cockroaches onto your property. Having too much humidity in your home is an issue, as cockroaches are drawn to sources of water. Also, if you leave out any sources of food, cockroaches are more likely to enter your home. Leaving access to food, including decaying matter in the garbage, is a common reason why cockroaches appear. You may also have cracks and crevices around your foundation, giving roaches easy entry into your home.

The best way to guard your home against the dangers of cockroach infestation is to call on pest professionals. Bay Pest provides complete cockroach control and prevention services that give you the guaranteed coverage you deserve. Contact us to get started.
Professional Bed Bug Control Services In Los Altos, CA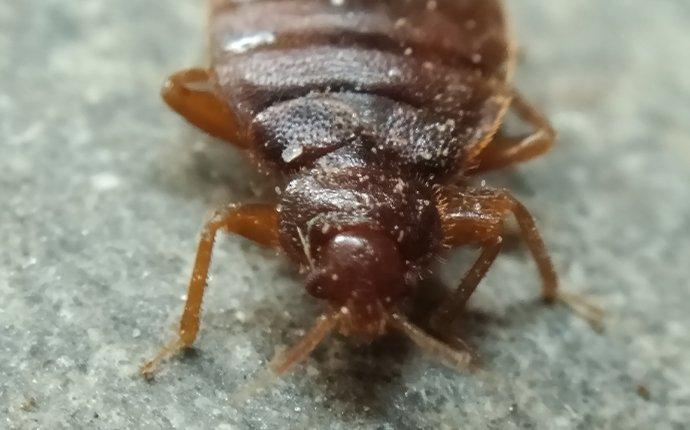 Bed bugs hide out during the day, waiting until we are asleep to emerge and feed on our blood. If you want to avoid experiencing bed bug activity in your Los Altos home or business, it's important to take the necessary preventative measures. Here are some tips you can try:
Check all items for bed bugs before bringing them into your home.

Reduce clutter, and maintain cleanliness around the home.

Steam clean upholstery, curtains, and other fabric items.

Use mattress and box spring encasements to prevent any bed bugs from getting in or out.

Wash and dry all linens, bedding, and clothing on high heat.
For complete bed bug control services, it's a good idea to rely on the pros. Here at Bay Pest, we offer thorough bed bug treatments that promise to eliminate bed bug activity from your property completely. Call us today to discuss your bed bug control needs.
Commercial Pest Control In Los Altos, CA
When pests get into a business, they wreak havoc in every possible way. A commercial pest infestation can ruin your reputation, your inventory, not to mention threaten the well-being of your customers and employees. If you want to effectively protect your business from the threats of infestation, the best thing you can do is get ongoing services from pest professionals. The team at Bay Pest has your back.

Our commercial pest control services cover a wide range of properties from the harms of pest infestation. Some of the facilities we service include retail stores, property management, restaurants, industrial warehouses, and many others. Our interior and exterior service options are catered to meet your needs, and we work with you to strategically develop the most fitting plan of action for you. Reach out today to get a detailed estimate, and we'll get the ball rolling.
Schedule Your Free Inspection
Complete the form below to schedule your no obligation inspection with Bay Pest.