Reliable Pest Control Services In Hollister, California
Sometimes confused with a popular clothing brand, the growing town of Hollister, California is much more than an Abercrombie and Fitch accessory. As the county seat of San Benito County, the central Californian city is home to almost 40,000 people. That makes Hollister city one of the biggest and best of the Bay, as well as a closely monitored member of the area's self-governing cities. Despite all of its growth and spread over the years, Hollister remains a very rural and agriculturally centered town. Today, the city is perhaps best known for its apricots, olive oil, sprawling vineyards, and delicious homestyle chocolates. Hollister is a centralized area that is gaining popularity as a lovely bedroom community. However, this area serves as a burgeoning neighborhood for far more than just human occupants.
Unfortunately for Hollister's 40,000 plus residents, pests such as roaches, mosquitoes, and bed bugs make up a high volume of activity in this growing community. This is where the team at Bay Pest steps into action. No longer content to sit by the sidelines, our highly trained team brings 50 years of professional pest control experience to the table. For the Hollister area and beyond, Bay Pest is prepared to attack full force with our entire range of treatment options. Want to see more of what we can do? Schedule a residential, commercial, or specialty pest control visitation with Bay Pest right away.
Home Pest Control In Hollister, CA
The first thing on most of our minds is how to keep our homes and families safe. To do this well, we need to rely on world-class goods, services, and subscriptions. That's why the vast majority of Hollister homeowners believe that Bay Pest is one of the best family-owned pest control providers in the area.
We take our responsibility to homeowners very seriously, looking for ways to improve our services, reliability, and treatments in many ways. Here are just a few of the ways we've refined our business over time:
Offering both green-based and traditional style products
Entirely customizable pest control programs that only cover what you need
Always result-oriented executions that rely on a 100% pest-free guarantee
No contract services: cancel your treatments at any time!
Invest in a home pest control company that truly cares for your home, your health, and your future. Bay Pest is standing by to take your residential pest control order at any time.
A Step-By-Step Cockroach Control Guide For Hollister Property Owners
Many Hollister residents have action plans in case of hurricanes, tornados, or other unexpected circumstances. What many homeowners often forget is that serious pest infestations often mimic these disasters, spreading chaos and havoc across your property. That's why having a plan in case of infestation is paramount to rapid treatment and recovery.
Below is a step-by-step cockroach guide for all Hollister property owners.
1. Identify the source of the roaches.
2. Put all necessary prevention measures in place. (to keep yourself from attracting more cockroaches)
3. Contact Bay Pest for a cockroach treatment procedure as soon as possible.

Roach treatment plans from Bay Pest are proven to act quickly, safely, and rapidly. For more information regarding cockroach control and management, please speak with a Hollister representative as soon as possible.
How To Protect Your Hollister Business From Dangerous Mosquitoes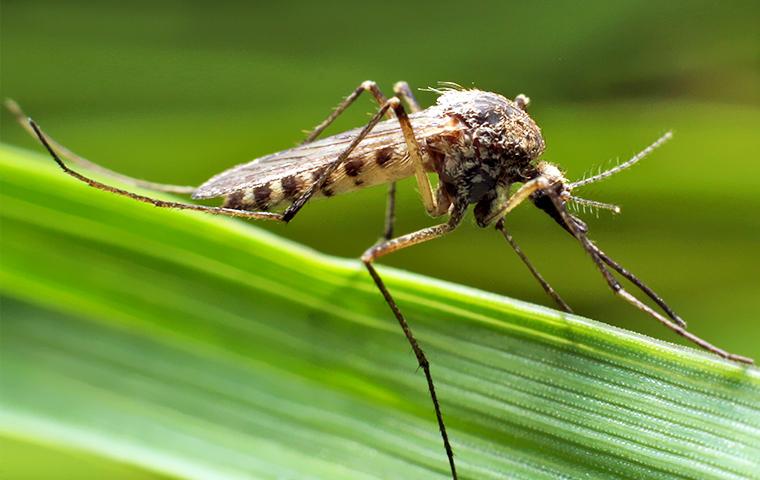 It's not hard to tell that mosquito populations are some of the deadliest on Earth. Mosquitoes spread blood-borne illnesses, bacteria, and even parasites to all their victims. If their numbers begin to grow disproportionately large compared to your Hollister business, they could be preventing new customers from approaching your commercial premises.
The following are a few helpful tips that can help Hollister business owners protect their grounds from obnoxious mosquito populations:
Drain all standing water sources (birdbaths, fountains, etc.)
Keep all grasses and shrubs trimmed back
Maintain large tree branches and limbs
Source ongoing mosquito prevention treatments with Bay Pest
Seasonal abatement programs are some of the best and most efficient mosquito control methods on the market. Secure your next mosquito treatment by calling Bay Pest of Hollister city at your earliest convenience.
Commercial Pest Control In Hollister, CA
You wouldn't leave your Hollister business alone with whims of fancy and chance. That's why you spent the time installing security systems, maintaining your property, and constantly updating goods and services. So why wouldn't you invest in a commercial pest control plan that has your best interests in mind?
Bay Pest remains the number one management choice for dozens of business owners across Hollister, remaining one of the most trusted brands in industry pest treatment. We have served the following industries with over 50 years of expert experience:
Warehouses
Distribution centers
Government buildings
Restaurants and food services
Healthcare organizations
B2B facilities
Put your business under guard with Bay Pest, partnering your goals with our industry experiences. Book an initial appointment today by submitting an online contact form.
Schedule Your Free Inspection
Complete the form below to schedule your no obligation inspection with Bay Pest.