Reliable Pest Control Services In Hillsborough, CA
Hillsborough is a town located just 17 miles south of San Francisco on the San Francisco Peninsula. Though many people enjoy living in our area, no one enjoys living close to the wide variety of pests that also consider Hillsborough home. Protect your residential or commercial property from the area's most common pests by partnering with the skilled pest professionals here at Bay Pest Solutions. We have a deep understanding of area pests and how to prevent them from getting into your home or business. With over 40 years of experience in the pest control industry, Bay Pest is the right choice for all of your residential and commercial pest control needs. Get in touch with Bay Pest today to keep your Hillsborough property free of destructive and dangerous pests throughout every season.
Residential Pest Control In Hillsborough, CA
As a homeowner, it's your number one goal to protect your Hillsborough home and family from harm. You do everything you can to keep your family happy and healthy throughout the entire year. But when pests invade your residential property, the health, comfort, and wellbeing of your family are at risk. The only way to ensure your Hillsborough home and family are protected from pests is to implement a high-quality pest control plan from Bay Pest. It's our top priority to provide Bay Area homeowners with the best pest control services available. No matter what type of pest problem you're facing, you can count on our skilled pest professionals to get rid of it in a timely fashion. And, because we understand that no two pest infestations are exactly alike, we customize our service plans to fit the specific needs of your pest problems. If you're looking for a customizable, no-hassle pest management service, look no further than Bay Pest. We're ready to find a solution that works for you!
Stinging Insect Control In Hillsborough, CA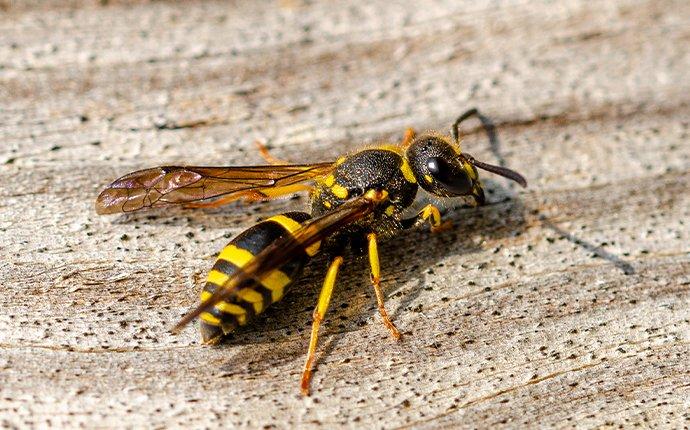 Stinging insects are frightening pests with sharp stingers located at the base of their abdomens. Some stinging insects are social and live in large colonies, while others are solitary and prefer to live alone. Although stinging insects are beneficial to the environment by pollinating plants or preying on insect pests, you still don't want to find them living around your Hillsborough home or business. Several species of wasps and hornets are aggressive and will defend their nests from anything they perceive as a threat. Unfortunately, if stinging insects decide to build their nests in your trees, roof eaves, or other areas of your property, you're going to need professional help to get rid of them. Stinging insects are dangerous pests, especially to individuals who are allergic to stinging insect venom. To protect your property and family from stinging insects, the technicians from Bay Pest are proud to provide excellent stinging insect control services. Get in touch with us today to learn more about all of our solutions to eliminate pests around your Hillsborough home or business.
Rodent Exclusion Services In Hillsborough, CA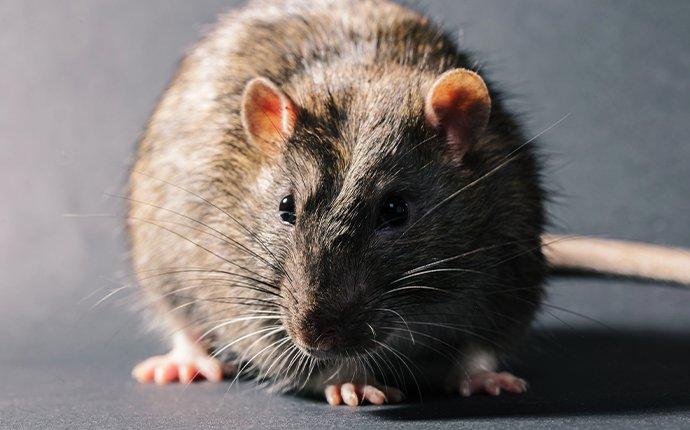 Rodents are common pests characterized by their sharp set of front incisors that grow continuously throughout their lives. Although some rodents might look cute and harmless, it's important to remember that rodents are dangerous pests that can cause many problems when they invade your Hillsborough property. They cause significant damage with their constant chewing behavior, contaminate attic spaces with their urine and feces, and spread a variety of diseases that can make your family, employees, and customers sick. At Bay Pest, we offer a variety of rodent control options to protect your Hillsborough property from rodents. And one of those options is rodent exclusion. After rodents have been removed from your property, it's important to prevent them from invading again in the future. Our one-and-done rodent exclusion services are designed to seal openings around your exterior walls and foundation that rodents could use to enter your home or business. We use construction-grade materials to ensure solid, long-term protection against rodent infestations. Contact Bay Pest today for more information about our rodent exclusion services.
Commercial Pest Control In Hillsborough, CA
It takes a lot of time, dedication, and hard work to build a successful business. So why would you allow insects, rodents, and other pests to invade your commercial facility and put all of your hard work to waste? At Bay Pest, we work hard to eliminate your pest problems so that you can focus on providing the best possible products and services for your customers. All of our commercial pest control solutions are tailored to meet the individual needs of your budget, business, and pest situation. By relying on Integrated Pest Management (IPM) strategies, we use the least amount of product necessary to achieve excellent results. Our goal is to protect your Hillsborough business and the environment by utilizing the most advanced pest control methods available. Don't wait for invading pests to scare away your loyal customers and cause a loss of revenue. Instead, reach out to the professionals at Bay Pest for high-quality pest management solutions you can trust.
Schedule Your Free Inspection
Complete the form below to schedule your no obligation inspection with Bay Pest.