Reliable Pest Control Services In Gilroy, California
Gilroy is a large city in Santa Clara County, located between Morgan Hill and San Benito County. To protect your home or business from the many pests that consider this area home, the professionals at Bay Pest provide excellent pest control and prevention services. We understand how stressful it is to have a pest infestation on your property, which is why we work hard to offer the most effective pest management solutions available. With over 40 years of experience providing the communities of The Bay Area with residential and commercial pest control services, we're ready to tackle pest problems of any size. Don't hesitate to get in touch with the pest technicians here at Bay Pest to get started on your journey to a future free of pests.
Residential Pest Control In Gilroy, CA
One of the things that all Gilroy homeowners have in common is the need for professional home pest control services. At Bay Pest, we strive to offer the most effective pest management services possible to protect homes and families from the destruction of insects, rodents, and other pests. And, because we understand that every pest problem is unique, we customize our residential pest control plans to fit the individual needs of your Gilroy home. Whether you're dealing with rodents, mosquitoes, spiders, cockroaches, termites, ants, or other common pests, the professionals at Bay Pest are ready to provide an effective solution. Our goal is to keep your home and family protected from pests by providing excellent pest management services that get the job done right. Contact us today for more information about how we solve residential pest problems.
Professional Cockroach Control In Gilroy, CA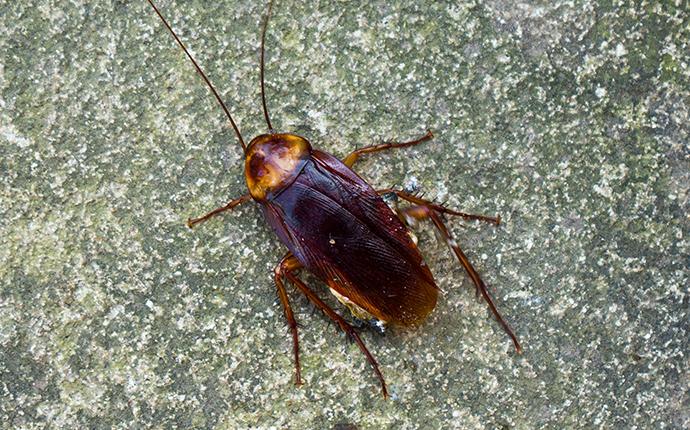 If you've ever turned on the light in your kitchen only to see cockroaches skittering across the floor toward the nearest crevices to hide in, then you understand how frustrating it is to deal with a cockroach infestation. Not only are cockroaches disturbing, but they also spread a variety of dangerous diseases, including salmonellosis, cholera, and dysentery. Thankfully, the technicians from Bay Pest provide effective services to cover a variety of pests, including cockroaches. We conduct a thorough inspection of your property to determine what species of cockroaches are living in your Gilroy property and identify the best plan of action to eliminate them. Then, we'll apply targeted treatments depending on what type of cockroach you're dealing with. We have what it takes to eliminate cockroach infestations at their source and prevent new infestations from occurring in the future. Contact us today for more information about our cockroach control options.
Ant Prevention Tips For Homeowners In Gilroy, CA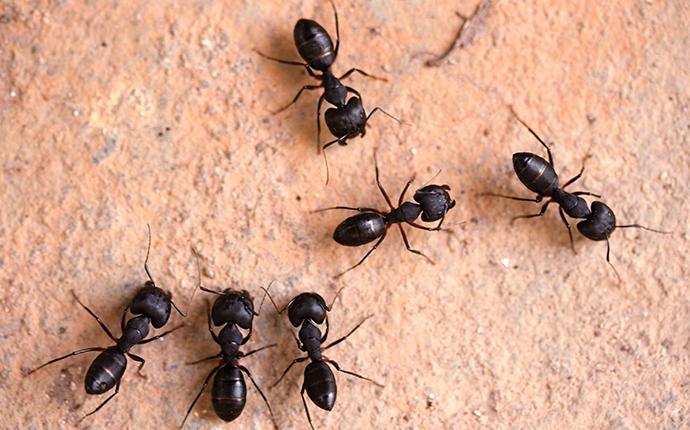 Ants are one of the many types of pests that enter Gilroy homes searching for access to a source of food, water, and shelter. Though most species of ants in our area live outdoors, they will move into residential properties if they find an easily accessible source of food or outdoor conditions become unfavorable. The most common species of ants in our area are odorous house ants, Argentine ants, and carpenter ants. To avoid attracting ants to your Gilroy home, implement the following ant prevention tips:
Repair damage in your roofline and replace missing roof tiles.

Prevent water from seeping into your walls by installing weather stripping on your doors and windows.

Keep your gutters well-maintained and free of debris.

Seal gaps and cracks around your foundation and exterior walls, especially in areas where utilities enter your home.

Cut thick foliage and shrubbery away from the perimeter of your home.

Install door sweeps on all doorways that lead outside.

Store food items in the refrigerator or airtight containers.

Clean crumbs off of our counters and out from under heavy appliances.

Keep your garbage cans sealed and stored away from your property.

Avoid leaving uneaten pet food out.
For more information about the best way to eliminate ants and other common pest invaders, turn to the pest management professionals here at Bay Pest.
Commercial Pest Control In Gilroy, CA
Don't trust the protection of your Gilroy business to just anyone. Trust the pest control provider with more than 40 years of experience in eliminating and preventing pest problems in a wide variety of business industries. Bay Pest has the experience, skill, and products needed to help you maintain a pest-free environment in your commercial facility. We utilize Integrated Pest Management (IPM) strategies to eliminate pests using the least amount of product necessary. Our licensed pest technicians will eliminate current pest problems from your property and prevent them from returning in the future. Bay Pest successfully protects properties, customers, and employees from pests by eliminating commercial pest problems at their source. Get in touch with our skilled pest technicians today to ask about all of our commercial pest control options.
Schedule Your Free Inspection
Complete the form below to schedule your no obligation inspection with Bay Pest.