Reliable Pest Control Services In Foster City, California
Foster City, CA, is a beautiful San Francisco suburb known for some amazing views of the Bay. One view none of us want to see, however, is that of a pest infestation. Northern California is susceptible to pest activity all year-round, and that means your Foster City home or business is at risk for infestation. The only guaranteed way to effectively protect yourself, and your loved ones, from the threat of infestation, is to contact a team of skilled pest professionals. Luckily, you've come to the right place.

Bay Pest is your go-to source for quality pest protection. Since 2017, we've proudly been providing comprehensive residential and commercial pest control coverage that our valued clients can depend on all year long. Every pest infestation is different, and that's why we approach every situation in its own unique way. Our pest-free guarantee protects you from infestation, and our unlimited follow-up visits promise continued coverage you can count on. Contact us today to get started.
Residential Pest Control in Foster City, CA
Aside from the disturbing sight of pests invading your home, household pest activity also poses a long list of health and safety threats. It compromises the wellbeing of your family, which is why it's crucial to secure the proper protection for your home and your loved ones. That's where we come in. Bay Pest Solutions offers comprehensive residential pest control services to over 1,500 homes in the area, giving local homeowners the assurance they need to live pest-free and safe throughout the year.

Whatever kind of pest problem you're dealing with, we're ready to come up with the solutions. From the interior to the exterior, we use trusted IPM (Integrated Pest Management) strategies to target the source of your pest problem and exterminate it from the inside out. Get in touch with us today to hear more about our home service plans, and what we can do to protect you and your family. We will get you a detailed estimate, and schedule your initial inspection as soon as possible.
8 Ways to Minimize Your Exposure to Mosquitoes in Foster City, CA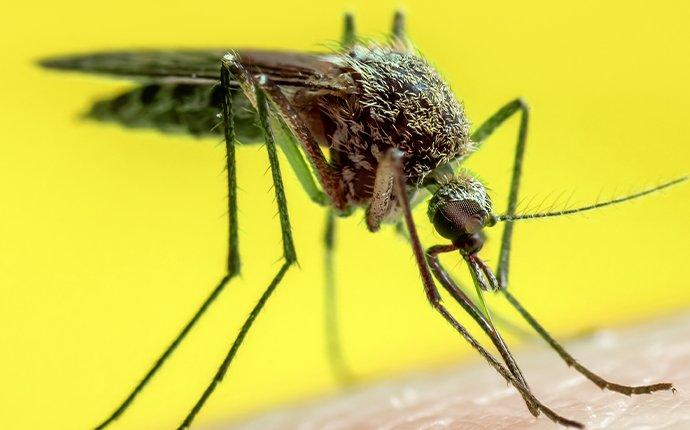 Mosquitos are more dangerous than you may think. They are vector-pests that are capable of transmitting a long list of illnesses into their hosts. If you want to be proactive in your efforts to avoid mosquitoes, here are eight helpful preventative measures to put in place:
Divert water away from the house by maintaining gutters and downspouts.

Eliminate sources of standing water.

Keep doors closed as often as possible.

Keep vegetation well-trimmed, and keep the grass short.

Repair any screens that have been damaged, or ripped.

Use insect repellent, and wear treated clothing.

Use window and door screens to prevent entry.

Wear long pants and long sleeves when possible.
For guaranteed mosquito control services that you can depend on, contact the team at Bay Pest Solutions. We are experienced in detecting all active mosquito areas, and we treat the entire property to make sure they stay away. Call us today to set up an inspection, and we'll get the ball rolling.
Guide to Bed Bug Control in Foster City, CA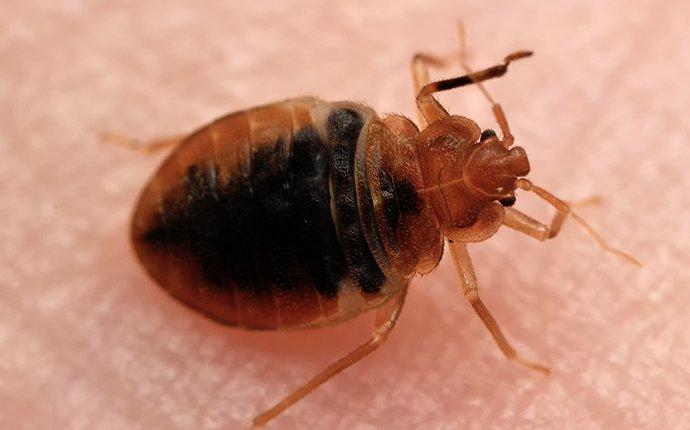 Bed bug infestation is a nightmare that can rapidly grow out of control. These tiny, parasitic pests hitchhike from one area to the next, spreading their populations and infesting multiple rooms throughout your home or business. If you want to minimize your chances of getting bed bugs, there are some things you can do to keep them away.

Firstly, wash and dry all of your clothing, bedding, and linens on high heat to kill any bed bug activity. You should also steam clean and vacuum carpets, rugs, and upholstery. Secondly, use protective encasements on all bedsprings and mattresses. Also, eliminate clutter around your space.

These tips can help, but none are as effective as assistance from the pros. For the most reliable source of quality bed bug control services, contact our team at Bay Pest Solutions. We offer thorough bed bug treatments and customized solutions that guarantee complete extermination of the population.
Commercial Pest Control in Foster City, CA
Your Foster City business needs to uphold a stellar reputation if it's going to survive the competition. One thing that no reputation can weather is a pest infestation. It's a huge nightmare that threatens your facility, your business, not to mention your customers and employees. The effects can be detrimental, which is why the smartest way to protect yourself is to count on pest professionals.

Bay Pest Solutions offers commercial pest control options that protect a wide variety of facilities from pest infestation. Some of the commercial properties we service include restaurants, strip-malls, multi-family homes, retail stores, and many others. Once we detect the nature of the infestation, we work with you to come up with the right treatment plan to fit your needs. Our monthly maintenance visits keep your business protected from pest activity all year long. Reach out to us today to learn more.
Schedule Your Free Inspection
Complete the form below to schedule your no obligation inspection with Bay Pest.