Reliable Pest Control Services In Emerald Hills, CA
When you own a home or business in a place like Emerald Hills, there are various pest problems that can be very detrimental to your efforts to create a desirable place for customers to enjoy or your family to live in. That's why it's important to put your trust in professional services that make you a top priority.
At Bay Pest, we put our Emerald Hills area customers first because we are locally owned and operated ourselves. That means you have access to all of the following benefits and more:
Over 40 years of industry and area experience
Pest-free guarantee
Unlimited follow-ups
Same-day and emergency services
Call us today to schedule an inspection with one of our experienced residential or commercial pest control technicians.
Home Pest Control In Emerald Hills, CA
As a homeowner in the Emerald Hills area, you have to be especially careful about the way you protect your home from pests. Like termites, rodents, roaches, and more, the local pests will often bring danger and destruction to your property. That's why relying on do-it-yourself (DIY) pest control methods can be so risky.
Instead of putting what matters most to you on the line, partner with the pest-control technicians that can guarantee you a pest-free property. At Bay Pest, we have the reputation to back up everything we promise to do for your property, and we even have emergency pest control services for urgent problems. Give us a call today to schedule an inspection with one of our residential pest control experts.
The Best Way To Protect Your Emerald Hills Home From Mosquitoes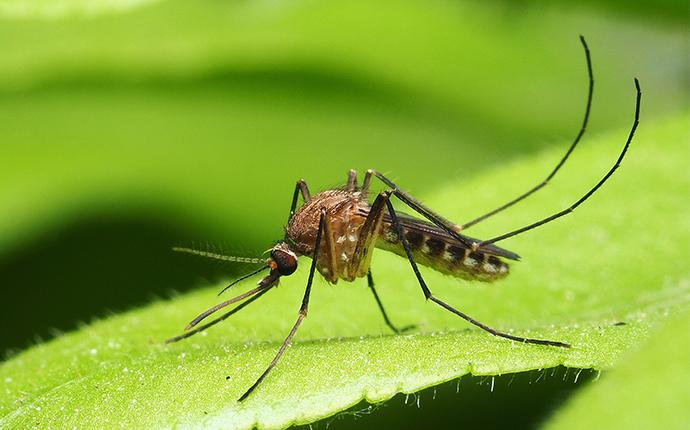 When mosquitoes arrive on your Emerald Hills property, they can be much more than a frustrating nuisance. In fact, mosquitoes are one the most dangerous animals on the planet. That's why mosquito control and understanding what you're up against are so important for the safety of your family.
When mosquitoes invade your yard, they will transmit dangerous diseases from bite victim to bite victim at a rate of one in every 300 bites. This could leave you or a family member battling a serious illness like yellow fever, Zika, or West Nile. So what is bringing the mosquitoes onto your yard in the first place?
Mosquitoes love to breed in areas of standing water about a half-inch deep in the yard. That's why any standing water on your property,r even in the grass, should be avoided. This is essential to protecting your property from mosquitoes. Once the larvae are in the water, you can do nothing to break the breeding cycle outside of professional pest control solutions.
Fortunately, at Bay Pest, our mosquito experts can provide high-quality misting sprays and larvicides that will break the breeding cycle. Give us a call today to schedule an inspection with one of our residential pest control technicians and take your first step towards a mosquito-free property.
Everything You Should Know About The Cockroach in Emerald Hills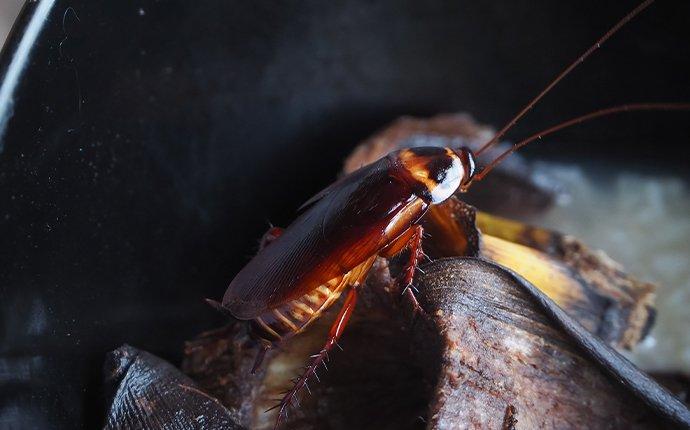 When cockroaches invade your Emerald Springs home, they will bring a variety of dangerous bacteria along with them. Unfortunately, they are flexible and difficult to eradicate, so they will hide within your walls until nighttime comes, allowing them to search for loose crumbs and poorly stored food.
Roaches can live off of one crumb per day, and they will hide within your home in large numbers without you even realizing you have a problem. That's why just seeing one roach in your home could indicate a severe problem.
Since roaches are so hard to control, the best thing you can do on your own is limit their attraction to your property in the following methods:
Proper food and trash storage
Maintaining the lawn regularly
Consistently cleaning for loose crumbs
Controlling moisture problems throughout the property
Even though you may limit cockroach infestations with these methods, nothing can provide you with a pest-free guarantee the way that Bay Pest cockroach control can. Give us a call today to get rid of your roach problems for good.
Commercial Pest Control In Emerald Hills, CA
Things can get complicated when you own a business in the Emerald Hills area without proper pest control. The local pests can be detrimental to your inventory, your employees, and your chances of passing your health inspections. Either way, pest problems threaten the future of your business seriously.
That's why it's important to partner with the best commercial pest control technicians in the area. At Bay Pest, we have the industry and area experience to stand behind our pest-free guarantee with confidence. We also offer emergency pest control solutions for urgent problems that you don't want your customers to witness. Give us a call today to schedule an inspection with one of our commercial pest control experts.
Schedule Your Free Inspection
Complete the form below to schedule your no obligation inspection with Bay Pest.