Reliable Pest Control Services In Danville, California
Known as one of the wealthiest suburbs of San Francisco and Oakland, the town of Danville, CA, is filled with beautiful homes, businesses, and municipalities. It's a wonderful place to live, and it maintains a reputation of affluence. However, pest activity can quickly take down that good reputation, which is why it's so important to guard your property against infestation. The most effective way to prevent an infestation in your Danville home or business is to call in the pros.

Bay Pest is your local source for quality residential and commercial pest solutions. We are local California pest control operators that have been servicing homes and businesses across Contra Costa County, and surrounding communities throughout the Bay Area, since 2017. Our team is highly trained, and each of our pest technicians has the knowledge and expertise to effectively solve your pest problems, guaranteed. Reach out to us today for your personalized estimate.
Residential Pest Control in Danville, CA
It's unpleasant to think about, but the reality is that household pest activity is a year-round issue here in California. When pests get into your home, they can seriously compromise the health and safety of your family, and that's a huge problem. The best approach to effective home pest control is to rely on a team of pest experts.

Bay Pest provides complete residential pest control solutions that Danville homeowners can count on. After detecting the source of the problem, as well as all active areas and harborage spots, we come up with an appropriate treatment strategy to target your infestation from the inside out. Plus, our follow up service helps guard your house against pests moving forward.

You are our number one priority, and we'll help you solve your pest problem, whatever it may be. You can feel totally protected knowing we offer same-day and emergency services because we understand that pest activity is a 24/7 concern. Our team of highly qualified pest experts is committed to providing unparalleled customer service. Give us a call to discuss your residential pest control needs today.
The Dangers of Cockroach Infestation in Danville, CA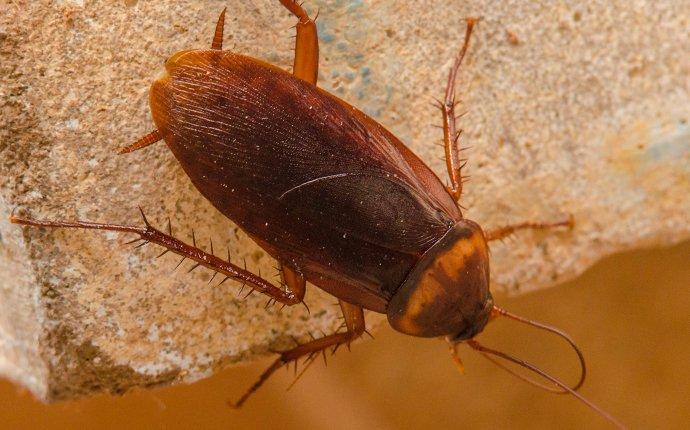 Cockroaches are pretty disgusting. They leave droppings behind wherever they roam; droppings that consist of shed skin, feces, and allergen-ridden saliva. When your space is contaminated with these droppings, your health is put at risk. Cockroach infestation in your home or business can lead to a long list of health conditions, including asthma, cholera, dysentery, leprosy, parasitic worms, stomach sickness, viral diseases, and many others.

If you want guaranteed protection from a cockroach infestation, look no further than the team at Bay Pest Solutions. We will identify all areas and hotspots, and then eliminate all cockroach activity from the premises. By implementing preventative measures, we will also help to keep cockroaches out of your space moving forward. Call us today.
What All Danville, CA Homeowners Can Do to Prevent Termite Damage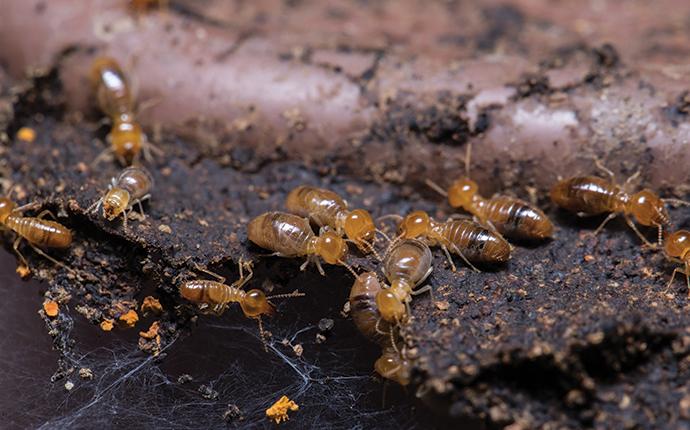 Here's an upsetting fact to think about: termites cause five billion dollars in damage each year by eating away at the construction of your home. Having a termite infestation is an absolute nightmare, and it should be taken very seriously. The best thing you can do is take preventative measures to stop a potential termite infestation from occurring. Here are some preventative measures to put in place:
Block off entry points by weather stripping around the foundation, doors, and windows.

Keep woodpiles and wooden items a good distance away from your house.

Do not allow wood to make contact with the soil.

Use a dehumidifier in humid areas of the house like bathrooms, laundry rooms, and kitchens.

Repair leaky faucets, pipes, and faulty drains.

Maintain functional gutters and downspouts to direct water away from the home.

Repair any damaged wood and/or roof damage to prevent termite access.
The most effective way to avoid termite damage is to get regular termite treatments from a professional pest control company. Here at Bay Pest Solutions, we provide complete termite solutions that promise to protect your Danville home from these destructive, wood-eating, pests.
Commercial Pest Control in Danville, CA
If you want to protect your Danville facility from pest activity, there's really only one effective way to go. Professional pest control gives you guaranteed coverage from local California pests, and it's the most dependable way to solve your pest problems. Here at Bay Pest, we're familiar with all the common pest infestations, and we have the expertise to help you get the problem under control.

Our commercial pest control services protect a variety of businesses from pest activity, including restaurants, strip malls, retail shops, industrial warehouses, and many other facilities. No matter what kind of pest problem you're dealing with, give us a call today. Our team of expert pest technicians brings over 40 years of experience to the table, guaranteeing only the most reliable and effective pest treatments possible. Contact us to learn more.
Schedule Your Free Inspection
Complete the form below to schedule your no obligation inspection with Bay Pest.