Reliable Pest Control Services In Cupertino, CA
Considered one of the founding cities of Silicon Valley, the city of Cupertino, CA, has a lot to be proud of. Aside from being home to one of the world's largest tech giants, we also have many parks and trails to enjoy. The combination of nature and commerce makes this a great place to live and work, and local pest populations wholeheartedly agree. These unwelcome guests seek entry into our homes and businesses, and that puts us at risk of experiencing pest infestation. If you want to guard your property against pests, it's crucial to call in the experts.

Bay Pest Solutions is your best source for comprehensive residential and commercial pest protection. We are local California pest control operators that have been servicing homes and businesses throughout the Bay Area since 2017. Our team of certified pest experts works hard to provide you with unparalleled customer service because your satisfaction is our first priority. No matter what type of pest problem you're dealing with, we're here for you. We also offer same-day and emergency services, because we know pest activity is a 24/7 concern. Call us today to learn more.
Residential Pest Control In Cupertino, California
The dangers of household pest infestation can be very serious. These intruders cause damage and contamination that can be very harmful to your property as well as your family and those inside of your home. If you want to effectively protect your home and your loved ones from pest activity, look no further than the team at Bay Pest Solutions. Our residential pest control services are used by over 1,500 homeowners, and we are proud to provide local homeowners with year-round, dependable pest protection.

After a complete inspection, we'll determine the best plan of action to treat your home. All of our treatments are customized to meet your needs, and we also return for maintenance services throughout the year. Our quarterly service visits promise you year-round protection that you can count on, guaranteed. Get in touch with Bay Pest Solutions to get a detailed estimate and schedule your initial service visit.
Are Spiders Preventable In Cupertino, California?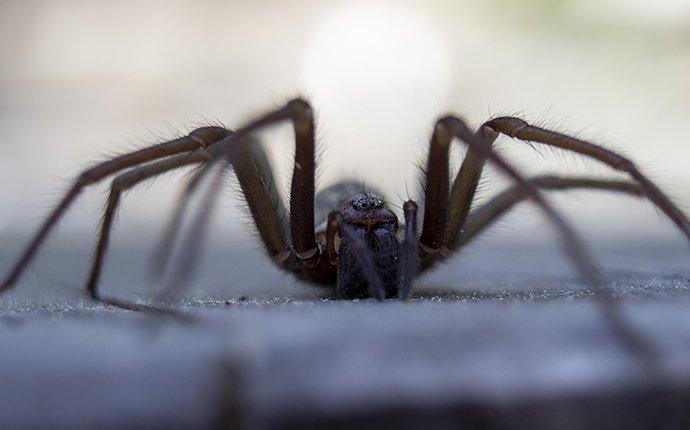 Though they're irksome to see, spiders can actually be beneficial to us as property owners. Since they feed primarily on insects, they can provide a natural form of pest control by keeping the local insect populations in check. But just because they help us in that regard, they're still not wanted in our homes and businesses. If you want to be proactive in your efforts to avoid spider infestation, here are some tips to try:
Examine weather stripping and replace if damaged.

Install or repair window and door screens, as well as door sweeps.

Keep the area clean, and reduce clutter throughout the property.

Keep other bugs away from home (spiders feed on them).

Keep trash in sealed containers and remove access to food sources.

Keep vegetation at least 5 ft from the home, and keep the yard well-trimmed.

Reduce excess moisture (leaky pipes, gutters, etc).

Replace outside bulbs with yellow, insect-resistant bulbs.

Use caulk or foam to seal up cracks and crevices.
For the most effective, dependable source of spider control and prevention, your best bet is to call on the pest professionals. The team at Bay Pest Solutions is thoroughly experienced in dealing with California spiders, and we know the necessary measures to put in place to keep them off your Cupertino property all year long. Get in touch with us to learn more.
Important Information That All Cupertino, California Property Owners Should Know About Termites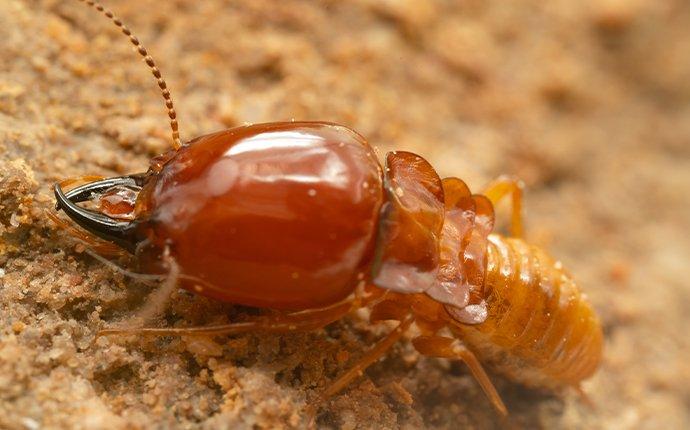 Though they're small, termites are seriously destructive. They can cause serious property damage that not only compromises the safety of your structure and everyone inside of it but also costs you a serious chunk of change.
Termite damage repairs and prevention services cost United States property owners $5 billion dollars every single year, as estimated by the National Pest Management Association. That's a lot of money that could have been spent elsewhere.

To top things off, most homeowner's insurance plans do not even cover termite damage. That leaves an even larger hole in your wallet and it makes things overwhelming and unmanageable. That's why we're here to help. Your best bet when it comes to effective, long-lasting termite protection, is professional pest control services. Bay Pest Solutions offers complete termite control solutions that are proven to rid your property of all termite activity, guaranteed. Reach out to us today to get started.
Commercial Pest Control In Cupertino, California
There are many threats that come along with pest infestation. If pests get into your business, the consequences can have large scale repercussions. Pest activity can destroy your reputation, your revenue, your inventory, not to mention the overall well-being of your staff and customers. It's a true nightmare that can be very hard to come back from, which is why it's important for all Cupertino business owners to consider their pest control needs.

If you want to effectively protect your business from the threats of infestation, the best thing you can do is get ongoing services from the pest professionals. Here at Bay Pest Solutions, our commercial pest control services cover a wide range of properties from the harms of pest infestation, including retail stores, property management, restaurants, industrial warehouses, and many others. We will work with you to develop the right treatment approach for your facility, no matter what. Call us today to discuss your commercial pest control needs and how we can be of service.
Schedule Your Free Inspection
Complete the form below to schedule your no obligation inspection with Bay Pest.