Reliable Pest Control Services In Clayton, CA
Nestled at the base of the beautiful Mount Diablo, the city of Clayton, CA, is a family town with wonderful energy. It makes living and working here a real pleasure, but that doesn't mean everything is all fine and dandy. Unfortunately, pest activity is a year-round issue here in the Bay Area, meaning our homes and businesses are at risk for pest infestation. The best way to guard your property against pests is to call in the pros.

For the "Bay's best in pest", look no further than Bay Pest Solutions. We are proud to service homes and businesses throughout Clayton and the surrounding areas with comprehensive pest control solutions. With over 40 years of experience, our team of pest experts is equipped with the knowledge and expertise to solve your pest problems. Reach out to us today to discuss your residential and commercial pest control needs with one of our pest specialists right away.
Residential Pest Control In Clayton, California
If you want to effectively guard your Castro Valley home against pest infestation, you've come to the right place. Household pest activity poses a long list of health and safety threats, and it's crucial to secure the proper protection for your home and your loved ones. That's where we come in. Bay Pest Solutions services over 1,500 homes in the area with complete residential pest control solutions.

Our customers always come first, and the licensed service technicians at Bay Pest Solutions work hard to cater to your needs. We treat our customers like family because your satisfaction is our #1 priority. Whatever kind of pest problem you're facing, we're here to help. You can feel totally protected knowing we offer same-day and emergency services because we know pest activity is a 24/7 concern. Contact us today for your complimentary estimate.
Ten Tips For Avoiding Cockroach Infestation In Clayton, California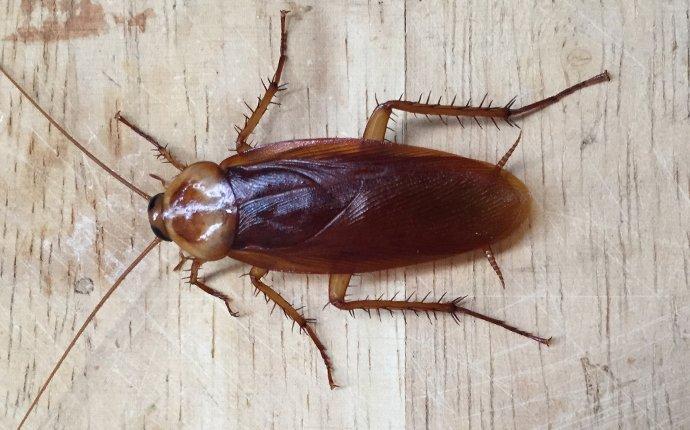 Cockroaches are associated with poor sanitation. They consume organic food sources and crawl through decaying matter like garbage and sewage. When they get into our homes and businesses, they bring bacteria and pathogens along with them. This leads to serious contamination, exposing you to many serious health conditions and diseases. Here are ten helpful tips for preventing cockroach activity:
Apply weather stripping around windows and doors.

Don't leave any food out, pet food include.

Fix leaky pipes, faucets, and downspouts.

Install dehumidifiers in moisture-rich areas.

Keep your property clean and free of clutter.

Reduce sources of humidity and excess moisture.

Store your food in sealed, air-tight containers.

Take out the trash regularly and store it outside in a sealed bin.

Vacuum the floors on a regular basis.

Wipe up mess and spills as promptly as possible.
For the most dependable source of cockroach protection, call in the team at Bay Pest Solutions right away. We offer trusted cockroach control and prevention services that promise to keep your Clayton property guarded all year long. No matter the nature of your cockroach problem, we're here to help. Contact us for your complimentary quote and we'll get the ball rolling.
Helpful Tips For Preventing Bed Bugs In Clayton, California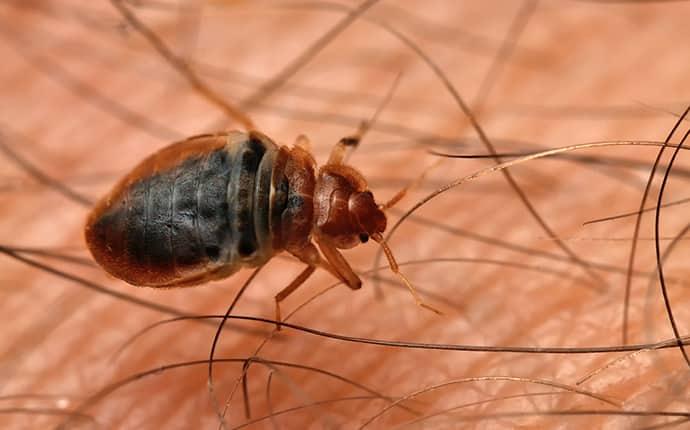 The last thing anyone wants to experience is a bed bug infestation. These parasitic pests feed on human blood at night, while we're asleep, making it very difficult to catch them in the act. If you want to be proactive in your bed bug prevention efforts, try the following:
Check all items before bringing them inside.

Reduce clutter around your space.

Regularly wash and dry all linens, bedding, and clothing on high heat.

Steam clean upholstery, curtains, rugs, furniture, etc.

Use mattress and box spring encasements.
These tips are a great place to start, but the only 100% effective and reliable way to deal with bed bugs is to contact the pest professionals. Here at Bay Pest Solutions, our bed bug control services are comprehensive and totally guaranteed to leave you with a safe, sanitary, pest-free property. Call us today to get started!
Commercial Pest Control In Clayton, California
It's not easy owning a business. There's always so much to think about, which is why we're here to knock a few things off the list for you. Commercial pest infestation is a large-scale problem that can be absolutely detrimental to your entire operation. The consequences are massive, and an infestation can put you out of business entirely. That's why professional pest protection is the best way to go.

At Bay Pest Solutions our commercial pest control solutions are currently used by a wide variety of facilities, some of which include restaurants, strip-malls, multi-family homes, retail stores, and many others. After conducting an extensive inspection, we determine the appropriate strategy to effectively treat your facility as a whole. Once treatment is completed, we return throughout the year for maintenance. Our quarterly follow-up visits promise you continued pest protection that you can count on. Get in touch with the team at Bay Pest Solutions today to discuss your business and how we can protect you from infestation.
Schedule Your Free Inspection
Complete the form below to schedule your no obligation inspection with Bay Pest.