Reliable Pest Control Services In Castro Valley, CA
Castro Valley, CA, is the quintessential Oakland suburb with a mild climate all year-round. These moderate Northern California conditions are ideal for local pest populations, and infestation is a threat that Castro Valley property owners should be wary of. California is home to a variety of year-round pest species, and no matter what type of pest it may be, your property is at risk of experiencing an infestation. That's why we highly recommend securing dependable, year-round pest protection.

The team at Bay Pest Solutions is here to help. Our team of pest experts brings over 40 years of experience to the table, guaranteeing the 'Bay's best in pest'. Our pest-free guarantee protects you from infestation, and our unlimited follow-up visits promise continued coverage you can count on. Get in touch with us for your free quote.
Residential Pest Control In Castro Valley, California
If you want to effectively guard your Castro Valley home against pest infestation, you've come to the right place. Household pest activity poses a long list of health and safety threats, and it's crucial to secure the proper protection for your home and your loved ones. That's where we come in. Bay Pest Solutions services over 1,500 homes in the area with complete residential pest control solutions.

Our customers always come first, and the licensed service technicians at Bay Pest Solutions work hard to cater to your needs. We treat our customers like family because your satisfaction is our #1 priority. Whatever kind of pest problem you're facing, we're here to help. You can feel totally protected knowing we offer same-day and emergency services because we know pest activity is a 24/7 concern. Contact us today for your complimentary estimate.
Are Ants A Danger In Castro Valley, California?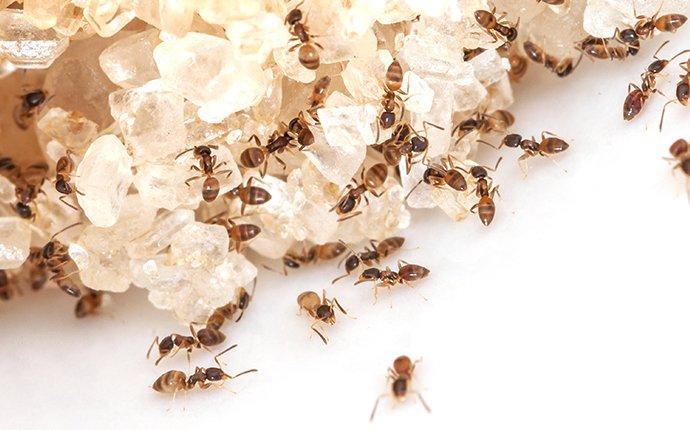 While it's true that ants may be small, the issues they can cause around your property can be very big. When your home or business is infested by ants, the entire structure is compromised. Depending on the species, the construction of your property is put at risk, because ants tend to get into building materials like structural timbers and foam insulation. This threatens the integrity of the structure and makes it unsafe for occupancy.

Another potential danger of ant infestation is the fact that they cause widespread contamination and expose you to a number of serious diseases and health conditions. As they walk around in unsanitary areas, like garbage and decaying matter, they pick up germs and then bring them onto your property. When they get into your food sources, they spread bacteria and pathogens, which can lead to very serious illnesses like E.coli, salmonella, and other bacterial infections.

If you're looking to effectively protect your Castro Valley property from an ant infestation, the best thing you can do is to contact the pest professionals. The team at Bay Pest Solutions is proud to provide reliable ant control and prevention services that give local property owners year-round protection they can count on. Call us today!
Telltale Signs Of Bed Bug Activity In Castro Valley, California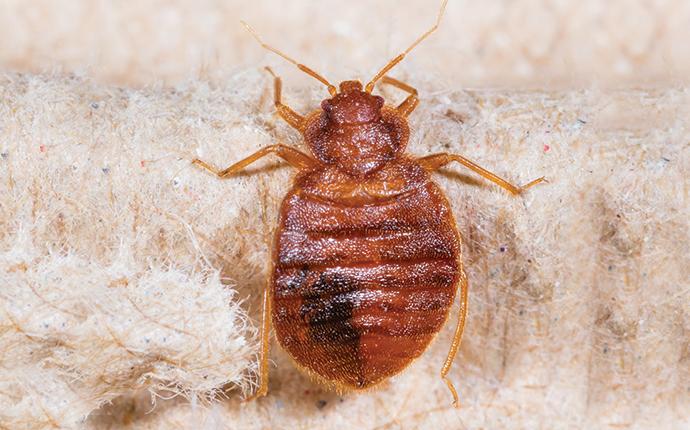 Bed bugs are small, parasitic pests that hide away during the day and emerge at night to feed. They feed on the blood meal of humans, and since they primarily feed on us while we're sleeping, they can be very hard to catch in the act. However, there are a few common signs of bed bug infestation that you should keep in mind.

If you wake up in the morning and find a line of little, itchy, red bites that you didn't have when you went to sleep the night before, you likely have a bed bug problem on your hands. You may see small blood stains left behind on sheets and linens, or rusty excrement spots left behind on harborage areas. You may even discover eggshell casings in active areas since bed bugs discard these as they progress through their life cycle.

If you detect any of these signs, you likely have a bedbug problem on your hands. The best plan of action is to contact the professionals at Bay Pest Solutions right away. The sooner we're able to deal with the problem, the better our chances of preventing it from spreading. Call us to schedule your initial inspection, and we'll get the ball rolling.
Commercial Pest Control In Castro Valley, California
Castro Valley businesses are unfortunately at risk of experiencing large scale pest infestations. It can become a total nightmare that can harm your property, your reputation, not to mention your customers and employees. The best way to protect your business from infestation throughout the year is to count on the team of highly trained pest experts at Bay Pest Solutions. We're here to guard your facility against these unwanted invaders so you can look forward to a bright future.

Our commercial pest control services protect a variety of businesses from nuisance pest activity, including restaurants, strip malls, retail shops, industrial warehouses, and many other facilities. Our team uses dependable Integrated Pest Management (IPM) strategies to target the issue at its core, guaranteed. After we complete a customized treatment to your commercial property, we schedule monthly service visits to keep your facility protected moving forward. Reach out to us to learn more.
Schedule Your Free Inspection
Complete the form below to schedule your no obligation inspection with Bay Pest.