Reliable Pest Control Services In Campbell, California
Campbell, CA, is a lovely Bay Area community that offers a lot of beauty. Located just south of Santa Clara, Campbell residents have ample access to water sources, and that means pests aren't far away. Your Campbell property is vulnerable to the possibility of pest infestation, and that poses a long list of threats to your health and safety. If you want to secure year-round pest protection from a team of qualified professionals, look no further than Bay Pest Solutions.
We are local California pest control operators that have been servicing homes and businesses across Santa Clara County and surrounding communities throughout the Bay Area since 2017. We treat our customers like family because your satisfaction is our #1 priority. Our team of pest experts brings over 40 years of experience to the table, guaranteeing the 'Bay's best in pest'. Whatever kind of pest problem you're dealing with, we are here to help. Contact us today for your complimentary estimate.
Residential Pest Control In Campbell, CA
Owning a home is a lot of work, and as a homeowner, you don't need to add anything else to your long list of to-dos. Unfortunately, household pest activity is a danger that all homeowners should prepare themselves for, and the most reliable way to deal with the nightmare of an infestation is to rely on a team of qualified pest professionals.

That's where we come in. Here at Bay Pest Solutions, we offer complete residential pest control solutions that you can count on all year long. Once we familiarize ourselves with the nature of the infestation, our team of pest professionals will institute the perfect treatment plan for you. From the interior to the exterior, we use trusted IPM (Integrated Pest Management) strategies to target the source of your pest problem. Our trusted pest solutions are always customized to suit your needs and our customers are always our first priority. Get in touch with us today at Bay Pest Solutions to set up your initial inspection as soon as possible.
Is Ant Infestation In Campbell, California Preventable?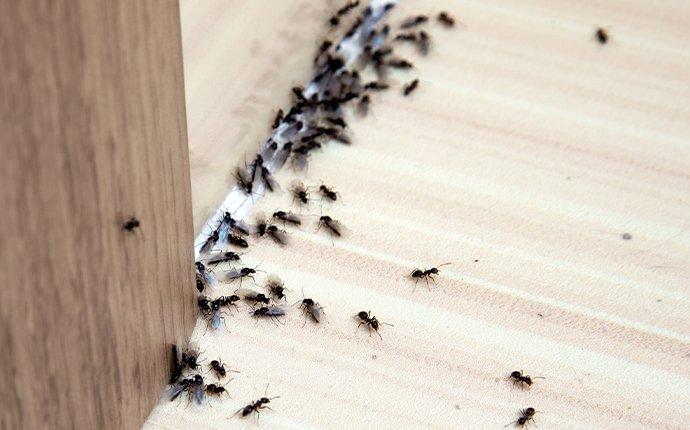 Ants are disconcerting for a number of reasons. Their minuscule size means they are very sneaky about gaining entry into our home and businesses. They're so tiny that they can fit into the smallest openings and get inside your property. If you want to be proactive in your efforts to prevent ants, there are some things you can try:
Seal off entrances, such as repairing cracks and crevices.

Spray an ant barrier insecticide around your home.

Keep food in airtight containers.

Clean up spills and crumbs immediately.

Wash dirty dishes promptly, regularly sweep and vacuum, and wipe down surfaces frequently.
You can also use ant traps and baits and spend a whole bunch of money on methods that may or may not work, but these efforts are seldom effective. Your best bet is calling in the experts at Bay Pest Solutions. We are familiar with local California ant species and their nesting habits and we have the knowledge and expertise to eliminate their colonies for good.
Four Common Signs Of Bed Bug Activity In Campbell, California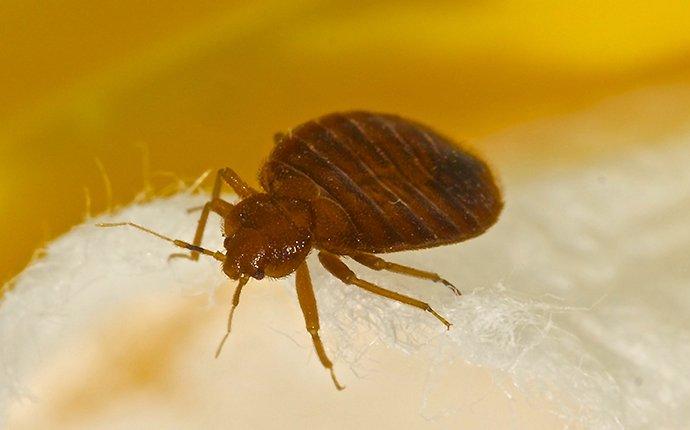 When bed bugs infest your property, everything and everyone is affected. Their ability to hitchhike from one place to the next means they are capable of quickly spreading their populations to other areas of the property. Once they get out, there's no telling where you may find them. For these reasons, it's crucial to be able to identify signs of bed bug activity. Here are four main indications that you need to be aware of:
Eggshells & shed skins around hiding areas.

Rusty, dark excrement & fecal spots on linens, mattresses, clothing, and walls.

Small red spots on bedding & linens.

Tiny red bites in a linear formation.
If you think you may be experiencing bed bug activity in your Campbell home or business, the best plan of action is to call in an experienced pest control company. Bay Pest Solutions has the expertise and knowledge to effectively rid your space of bed bugs. Call us today for a professional consultation, we will walk you through every step of the process so you can rest assured knowing your property is in your hands and not the bed bug's hands.
Commercial Pest Control In Campbell, California
It's not easy running a business, and the nightmare of pest infestation certainly doesn't make it any easier. Pests threaten every aspect of your business, including your property, your reputation, and most importantly, the health and safety of your customers and employees. In order to protect your facility from the many determinants of infestation, you need professional pest protection.

The team at Bay Pest Solutions provides comprehensive commercial pest control services that Campbell business-owners can rely on all year long. Our commercial pest control services protect a variety of businesses from pest activity, including restaurants, strip malls, retail shops, industrial warehouses, and many other facilities. After we complete a customized treatment of your commercial property, we will schedule monthly service visits to keep your facility protected in the future. Reach out to us to discuss your commercial pest control needs today, we're looking forward to your call!
Schedule Your Free Inspection
Complete the form below to schedule your no obligation inspection with Bay Pest.