Reliable Pest Control Services In Burlingame, CA
Burlingame is a thriving Bay Area community notable for its eucalyptus groves, extensive walkable downtown area, quality schools, and excellent overall quality of life. However, that quality of life is threatened every day by a number of dangerous, destructive, and annoying pests that also call the San Francisco Bay home.

Keep your residential or commercial property free of common area pests by turning to the experienced pest professionals here at Bay Pest. With over 40 years of experience in the pest control industry and a commitment to protecting people and property from pests, Bay Pest Solution is your best bet when it comes to preventing pest problems.

We rely on Integrated Pest Management (IPM) techniques to remove existing pest infestations and prevent them from reoccurring. Our pest management plans are designed to protect your Burlingame property from pests throughout every season. If you're ready to say goodbye to rodents in your attic and cockroaches in your kitchen, don't hesitate to contact Bay Pest today.
Residential Pest Control In Burlingame, California
Pests are a part of everyday life, however, they should never be allowed to invade your Burlingame home and threaten the health of your family. At Bay Pest Solution, we understand that no two pest infestations are alike, which is why we provide tailored home pest control plans to eliminate your pest problems in the most effective and efficient way possible.

Our general pest control services are designed to protect your property from the area's toughest pests year-round. In addition to the general control options, we also offer several plans to target specific pest problems. Some of the services we offer include rodent exclusion, mosquito control, cockroach control, spider control, bed bug control, and termite control. Give the professionals at Bay Pest a call today to ask about all of our residential pest control solutions or to request your free home inspection.
Problems Cockroaches Cause In Burlingame, California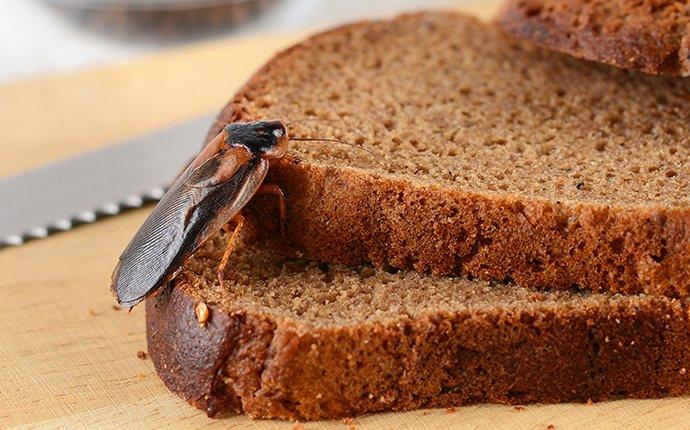 Dealing with any species of pests in your Burlingame property is not a pleasant experience. But nothing is as disturbing as dealing with cockroach infestations. These adaptable insects invade homes and businesses while searching for sources of food, water, and shelter. Unfortunately, cockroach infestations can cause a multitude of problems, such as:
Bacteria: They can spread harmful bacteria. These filthy pests eat a wide range of unsanitary materials, including feces, rotting meat, sewage, trash, and decaying organic matter. When cockroaches infest your property, they spread all kinds of harmful bacteria, pathogens, and parasites onto your counter surfaces and food items.

Disease: They spread diseases. Cockroaches are well known for spreading many dangerous diseases, including typhoid fever, cholera, plague, dysentery, and salmonellosis.

Allergens: They spread allergens. Cockroach saliva, feces, and bodies contain allergens, which can trigger allergic reactions and asthma attacks in some people.
Cockroach infestations are dangerous, which is why it's vital to seek professional cockroach control services as quickly as possible. If you believe cockroaches are living in or around your Burlingame property, the professionals here at Bay Pest can help. Reach out to us today for more information about our cockroach control options.
Protect Your Burlingame, CA Property From Termites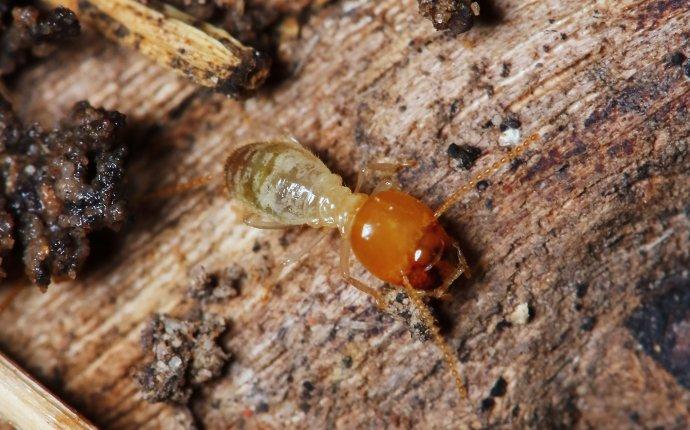 Termites are common pests found throughout most of the United States. The most common species of termites in our area are subterranean termites. These hard-working insects eat cellulose, which is a material found in wood. Unfortunately, termites are just as satisfied to eat the wooden structure of your property as they are to eat through a decaying tree stump. Left undetected, termites can cause significant damage that can cost thousands of dollars in repairs. To prevent termites from taking over your Burlingame home or business, implement the termite prevention tips listed below:
Identify and eliminate all sources of excess moisture, such as leaking pipes and broken A/C units.

Clear debris out of your gutters and ensure your downspouts direct water away from your foundation.

Remove stumps, logs, fallen trees, old fence posts, and other wooden materials from your lawn.
Termite infestations are a serious problem for many homeowners and business owners in Burlingame and the Bay Area. Protect your property from termites by getting in touch with the pest technicians here at Bay Pest Solution today.
Commercial Pest Control In Burlingame, California
Running your business is not always an easy task. You have to maintain a sanitary work environment, provide excellent products, keep track of schedules, and take care of your customers' needs. However, when pests invade your Burlingame commercial facility, maintaining all of your normal responsibilities becomes much more difficult. Protect your business from the wide variety of pests that live in this area by putting into place a year-round commercial pest control plan from Bay Pest.

Our commercial pest control process includes a detailed inspection of your Burlingame property to determine where pest activity is occurring and where there are possible entry points. Then we will design a pest control plan that will eliminate current pest issues and prevent them from returning to your property in the future. At Bay Pest, we utilize Integrated Pest Management (IPM) strategies to ensure we eliminate pests using the least amount of product possible. No matter what problems pests are causing in your business, the professionals here at Bay Pest are ready to provide an excellent solution.
Schedule Your Free Inspection
Complete the form below to schedule your no obligation inspection with Bay Pest.