Reliable Pest Control Services In Brisbane, California
Brisbane is a small city located on the southern border of San Francisco near San Francisco International Airport. Brisbane is called the "City of Stars" due to its holiday tradition of illuminating the city with bright stars on businesses and residences, some of them ten feet or more in diameter.

Unfortunately, our warm, arid summers and cold, wet winters provide the perfect climate for pests to thrive, which is why Brisbane properties are extremely susceptible to pest infestations.

Protect your Brisbane home or business from the area's toughest pests by partnering with the skilled pest technicians here at Bay Pest Solution. We provide a wide range of pest control options to deal with pests in both residential and commercial properties. Our goal is to eliminate pests before they have the opportunity to invade your property and cause problems. Whether you're looking for general pest management services or specialized solutions to target a specific pest problem, we've got you covered. Give Bay Pest a call today to get started!
Residential Pest Control In Brisbane, California
As a homeowner, it's your top priority to keep your home and family protected from harm and one of the things that can cause harm to your home and family is a pest infestation. Invading pests can damage property, contaminate food items, spread diseases, and cause unnecessary stress.

This is the reason why professional pest control is vital. Give your Brisbane residential property the complete protection it needs by working with the professionals here at Bay Pest to put into place a year-round home pest control plan. With over 40 years of experience eliminating pests in the Bay Area, we have what it takes to remove existing pest infestations from your property and implement prevention strategies to ensure they won't return in the future. Don't hesitate to reach out to Bay Pest today to find out how we keep Brisbane homes free of pests throughout the entire year.
Six Mosquito Prevention Tips Everyone In Brisbane, California Should Know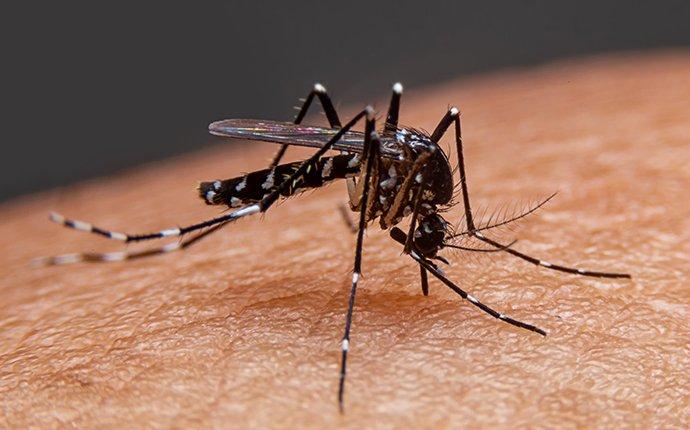 Mosquitoes are common warm-weather pests best known for their tendency to feed on the blood of humans and animals. To avoid finding these biting insects living around your Brisbane home or business, keep the following mosquito prevention tips in mind:
Eliminate all sources of standing water around your property.

Overturn buckets, tarps, cans, flowerpots, and other items that may collect rainwater.

Clear leaves, sticks, and other debris from your gutters to prevent water build-up.

Trim your lawn short regularly and cut thick foliage away from your exterior walls.

Fill in low-lying areas of your lawn with dirt to level it out.

Replace the water in your birdbaths every few days.
Mosquito prevention tips are helpful, but the best way to control mosquito problems is with the help of trained professionals. At Bay Pest, we are committed to providing the most effective pest control services possible. Contact our licensed pest technicians today to learn more about how we handle mosquito infestations.
Are Bed Bugs In Brisbane, California Dangerous?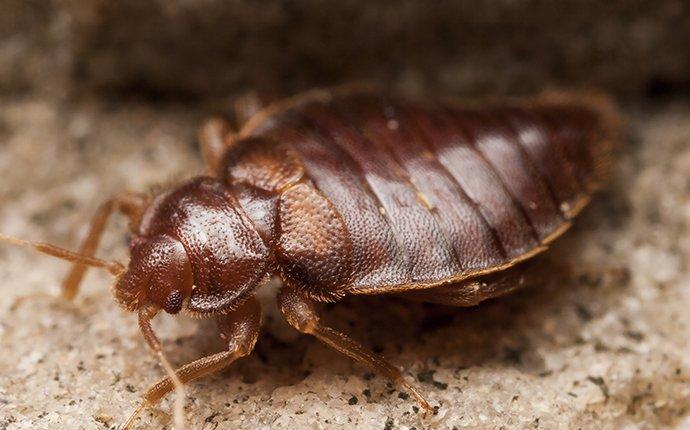 Bed bugs are small, reddish-brown insects that feed on human blood. Although bed bugs were nearly eradicated in the United States before the 1970s, these irritating pests have made a massive comeback over the past couple of decades and are now found in many homes and businesses throughout the United States.

Bed bugs are nocturnal, which means they hide in small cracks and crevices during the day and come out at night to feed on the blood of their sleeping hosts. Although the thought of tiny insects crawling into your bed and biting you while you sleep is frightening, it's important to understand that bed bugs are not dangerous pests. Bed bugs do not spread diseases and are not known for posing any significant health threats. However, they are still capable of causing several problems when they get into your Brisbane home or business. Bed bug infestations can lead to increased stress, anxiety, restlessness, frustration, and a lack of sleep.

To avoid dealing with bed bugs in your property, you need professional bed bug control services from Bay Pest Solution. We are proud to provide three unique bed bug control options, depending on the needs of your home or business. For more information about our bed bug control options, get in touch with the professionals here at Bay Pest today.
Commercial Pest Control In Brisbane, California
Owning a successful business is all about keeping your customers satisfied by providing exceptional services and high-quality products. Unfortunately, pest infestations may interfere with your ability to provide a satisfactory experience for your customers and employees. Not only are pests capable of causing serious structural damage and spreading harmful bacteria, but they can also harm your reputation and cause a loss of revenue.

When pests threaten to take over your Brisbane business, you need professional commercial pest control services from Bay Pest. We provide excellent commercial pest control programs tailored to meet the specific needs of your industry and business. Eliminate rodents, insects, spiders, and other pests from your commercial property by partnering with Bay Pest today! We're ready and able to find solutions that can protect your Brisbane business from the damage and the health threats that pest infestations cause.
Schedule Your Free Inspection
Complete the form below to schedule your no obligation inspection with Bay Pest.