Across from the San Fransico Bay is beautiful Alameda, CA. We are one of the best places to live in California and provide people with the perfect mix of urban and suburban living. Alameda offers a tight-knit community and takes pride in being a place where everyone belongs.

The only thing that could ruin the vibe in Alameda is having local pests invade your property. Nothing is worse than dealing with and worrying about insects, rodents, and other pests taking over your property.

For the comprehensive pest protection that you need to maintain a pest-free home or business, turn to the local professionals at Bay Pest. With over 40 years in the pest control industry and our commitment to putting our customers first, you can be sure Bay Pest is the best choice for your pest control needs. Call us today to learn more about our residential and commercial pest control offerings.
Residential Pest Control In Alameda, CA
Living in Alameda means that you are not only living with great people, but also with the many insects, rodents, and other pests that call our area of California home. Pests are not shy about taking advantage of the food, water, and shelter our properties provide them. However, pests make terrible houseguests, introduce diseases to our family, and damage our property.

To protect your family from dangerous, annoying, and destructive pests, the professionals at Bay Pest offer effective home pest control services. Our home pest control services include interior and exterior treatment, customized long-term solutions, and follow-up visits. By partnering with Bay Pest, you can rest assured in knowing that your pest issues are no longer a problem. For pest protection you can count on, call Bay Pest today.
Protect Your Alameda, CA Home From Termite Damage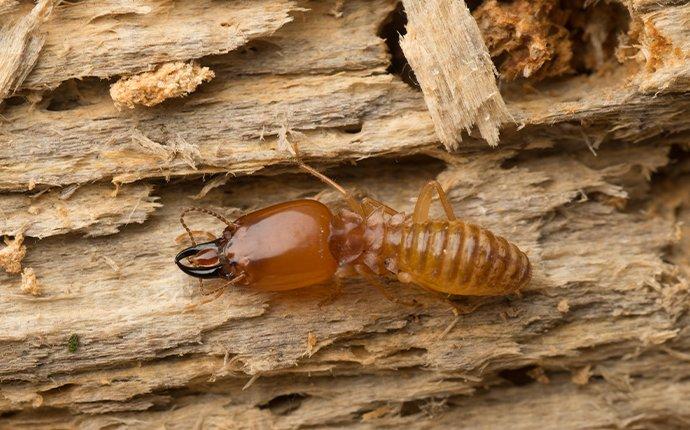 A wood-destroying pest, termites are an Alameda homeowner's worst nightmare. The damage they cause inside of homes becomes extensive and costly to repair, especially because homeowners insurance usually doesn't cover termite damage. Termites are not a pest you want to roll the dice with and "hope" they don't find their way onto your property. Each year, these tiny terrors are responsible for more than five billion dollars in damage to homes across the United States.

The best way to protect your property from termite damage is to partner with Bay Pest and eliminate things from your yard and home that could attract them.
If you have older or decaying wooden structures on your property, remove them. This includes old fences, play structures, sheds, decks, and porches.

Replace wooden mulch with a non-organic option such as rubber mulch or crushed rocks.

Make sure gutters and downspouts are in good working order to direct rainwater away from the exterior of your home.

Do not overwater gardens and lawns.

Repair leaky pipes and garden hoses.

Reduce moisture levels inside of your home by using dehumidifiers.

Replace structural wood and wooden trim in and on your home if it ever becomes water damaged.
Termites are a pest that, despite best efforts, are difficult to control without the help of a professional. Partner with Bay Pest to protect your Alameda home from termites with our comprehensive termite solutions. If you are looking to guard your home and property against termites, reach out to Bay Pest and discover how our termite control options can keep these pests off of your property for good.
Guide To Minimizing Mosquitoes In Alameda, CA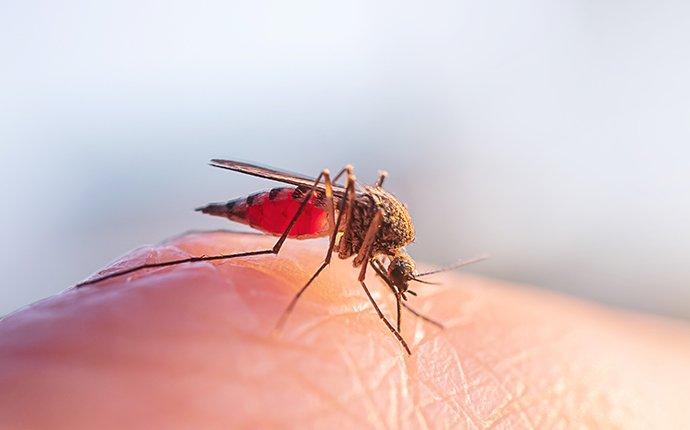 The hot humid weather conditions found in our area allow one of the most annoying and dangerous pests in Alameda to thrive - mosquitoes. Female mosquitoes bite people and animals to consume blood meals required to form viable eggs. The mosquito's relentless need for blood meals and their ability to swarm and live together in large numbers makes mosquitoes one of the most dreaded and difficult to control pests that invade our outdoor spaces.

Minimizing you and your family's exposure to mosquitoes is important because they can spread a variety of serious diseases to both people and animals through their bites. To help you avoid mosquitoes bites we want to offer some helpful tips:
Remove standing water (breeding sites) from your property.

Do not overwater gardens.

Fix areas in your lawn and driveway that allowing rainwater to collect.

Mosquitoes love to hide in tall grass and thick vegetation. Keep the grass cut short, and cut back thick vegetation, especially any right next to your home.

Keep mosquitoes out of your home by placing screens in windows and doors. Regularly inspect screens for rips or tears.
Mosquitoes are an ongoing pest problem which is why Bay Pest offers ongoing mosquito treatments. Through monthly services, we treat for adult mosquitoes, eggs, and larvae. Our professionals will also suggest changes around your property to make it less attractive to mosquitoes. By working together, we will ensure you and your family can enjoy your outdoor space to its fullest. We also offer a one-time service to eliminate mosquitoes before an outdoor event. To learn more about the benefits of our mosquito treatments, contact Bay Pest.
Commercial Pest Control In Alameda, CA
Protect the reputation of your Alameda business with the help of the pest professionals at Bay Pest. We know how important keeping your commercial property free of pests is to the success of your business. Year-round, on-going pest protection from local, experienced experts keeps your customers returning. If you are looking for the best protection possible for your business, Bay Pest is ready to help.

Whether you own or run a restaurant, retail store, strip mall, industrial facility, or other commercial property we can help to protect your building, your customers, and your employees from pests. Through detailed inspections, our Integrated Pest Management approach, interior, and exterior treatments, and unlimited follow-up visits, we make sure the end result is a pest-free facility. To learn more about our general or specialty commercial pest control services, reach out to Bay Pest today.
Schedule Your Free Inspection
Complete the form below to schedule your no obligation inspection with Bay Pest.