Wouldn't it be nice if you could buy a flute, walk through your house playing a tune, and have all the cockroaches follow you right out the front door? Unfortunately, only a handful of things can make cockroaches leave your home, and a pied piper flute isn't one of them. When you see signs of a cockroach infestation, you have trouble on your hands. Cockroach pest control isn't easy. You need to understand your adversary if you are going to have any hope of getting control of the situation. For this reason, we share these blogs with you. We dig in and discuss interesting facts about roaches and other pests relating to the prevention, control, and management of pests. Join us today as we look at how to identify common roach pests in the Bay Area, where they hide, why they won't leave, and how cockroach pest control in The Bay Area provides a solution.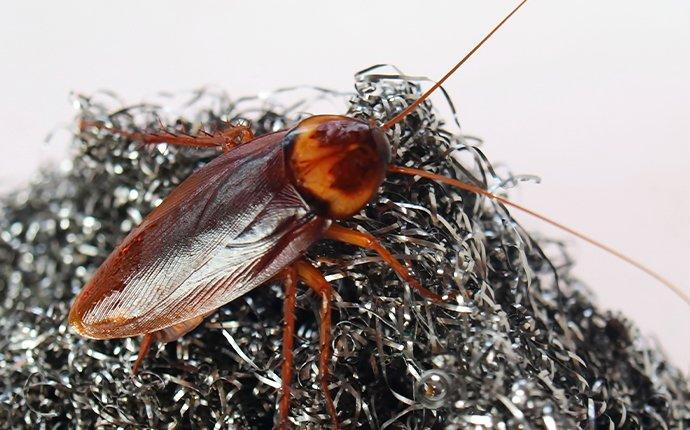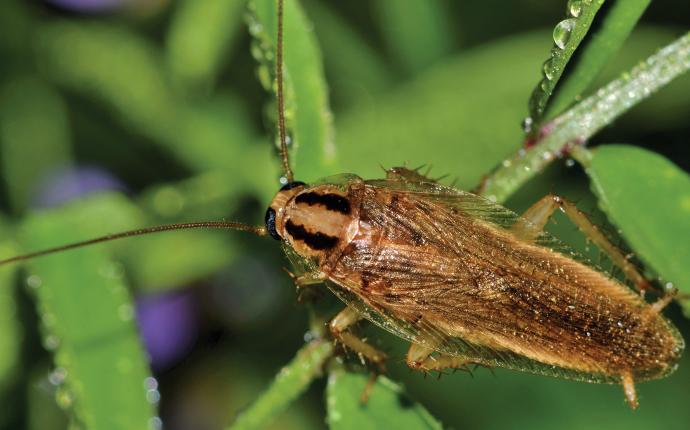 Cockroach Identification In The Bay Area
There is a debate about how many pest cockroach species there are in the United States. Our best guess is that there are about 60 of them. In our Bay Area service area, we see three roach pests frequently. They are German, American, and Oriental cockroaches. There are more, but we'll focus on these three because they provide a spectrum of information about pest roaches and cockroach control.
German Cockroaches
An adult German cockroach is ½ to ⅝ of an inch long. It has a shiny, light tan appearance and two dark lines on its back, just below the head and just above the wings.
These roaches are the worst. They survive so well inside man-made structures that they've adapted to living with humans. There are currently no known wild populations of German cockroaches found anywhere in the world.
While they can get into your home from your yard, German cockroaches often spread from location to location by hitchhiking. You're going to want to check used furniture for these roaches.
Female German cockroaches carry their ootheca (egg case) with them. You won't find these lying around your home to help you know that you have a roach infestation.
German cockroaches have developed genetic immunities to cockroach control materials and may develop bait aversion. Some populations of German cockroaches are born with bait aversion. Their taste receptors no longer recognize the sweet ingredient in cockroach bait as tasty. The reason is that cockroaches are adaptable insects. They genetically alter themselves to survive harsh environments. As a predominantly indoor roach, we've thrown a lot of materials at German cockroaches. Over the last century, we've managed to turn them into super roaches. You'll need professional pest control if these are the cockroaches in your home.
American Cockroaches
An adult American cockroach is 1¼ to 2⅛ inches long. It is a shiny brownish-red color and has two brown spots on the back, just below the head and just above the wings. In certain lighting, the brown spots on the orange background coloration make it look like these roaches have a figure-eight marking.
American cockroaches have a medium moisture requirement. They might leave a structure that is too dry.
While large, American cockroaches can compress their bodies and slip through gaps ⅓ their height.
Cleanliness has an impact on these roaches. Extreme sanitation and food protection can make American roaches want to leave.
Oriental Cockroaches
An adult Oriental cockroach is about 1 inch long. It has a shiny jet black coloration. Their color and general shape cause them to get identified as beetles, we hope you don't make that mistake. They are filthy insects and not harmless like black beetles.
Oriental cockroaches have a high moisture requirement. They will not tolerate a dry house. In fact, they're not likely to tolerate any house for long.
Females lay their eggs in gelatinous rotting organic matter if possible, which is another reason they prefer to live outside. Sanitation has a bit impact on these roaches.
Since they don't prefer to live in your home, you may have success using exclusions to keep these roaches out.
Do you see how cockroach identification can play a role in helping you address cockroaches in your home? Deep cleaning, plumbing work, exterior exclusions, and installation of dehumidifiers can make roaches want to leave your home—German cockroaches excluded.
Typical Cockroach Hiding Places
It is rare to see a cockroach. Therefore, the descriptions above won't help you all that much unless you know where to find roaches in your home. There are a few places roaches tend to gravitate towards. Here are just a few.
Cockroaches hide in your kitchen, pantry, and bathroom. Yes, your bathroom. We don't want to gross you out, but cockroaches find food sources in your bathroom. They feed on things that humans don't consider to be food, such as dead skin, hair, and toothpaste. They also love spaces that are high in humidity.
Cockroaches hide underneath and around appliances. Why? There are several reasons. They may feed on grease or oil on the sides of an oven. They may feed on an old milk or juice spot underneath the fridge. They hide behind microwaves and sometimes get inside to feed on decaying organic matter. In laundry rooms, they commonly hide under dryers for warmth and near washers for the humidity.
Cockroaches hang out inside the gaps around water pipes and inside the wall voids behind sinks. They're attracted to the high humidity, drink the droplets of moisture, and feed on the outside of leaky garbage disposals.
Cockroaches get into cabinets. The obvious reason is to find food. But they don't just eat the foods you eat. They'll also eat paper and cardboard.
Cockroaches get into electronics. For a cockroach, ther is something appealing about an enclosed object that has lots of hard surfaces.
Cockroaches get into stored furniture. When we say they "get into" furniture items, we mean it. They'll get into the tightest cracks, crevices, seams, and pockets. They may also get inside cushions.
Cockroaches get into drains, particularly in areas of your home where the drains aren't used frequently, such as in a laundry room.
Cockroaches get behind pictures on your walls and underneath floor mats because they like tight spaces.
The best time to perform a roach inspection is at night when cockroaches are active. Use a flashlight to check the places listed above. If you see roaches moving around, you may get a glimpse of an adult roach and identify it. You're off to a great start if you find a cockroach in your house and can identify it, but don't worry if you don't. There are a few other warning signs you may detect as you perform your inspections, such as black specks of feces the size of coffee grounds, shed cockroach skins, oothecae (egg casings), or a scent of something oily and musty. It is worth your time to perform an inspection. You will find something if you have cockroaches in your home.
How Long Do Cockroaches Live?
On average, cockroaches live about one and a half years. They can live as long as three years if they eat right, exercise, and get a low-stress job. Wait, that's how humans live longer. We're not quite sure what makes roaches live longer. It has to do with moisture, temperature, and other stuff. What matters most is that they don't live long. That means they don't have long to make babies. Cockroaches will get busy making babies as quickly as possible, which is likely why infestations get out of hand. While it is bad that they reproduce quickly, there is an upside. The longer you deprive roaches of food and moisture, the greater the chances are that they'll leave.
Professional Cockroach Control In The Bay Area Made Easy
Getting control of cockroaches is hard work. You have to roll your sleeves up and get into dark and dirty places where you don't normally go. On top of this, failed treatments can have you going back into those places over and over. The easy way to deal with cockroaches in your Bay Area home is to contact Bay Pest. Our service technicians use field-tested methods to locate cockroach activity, warning signs, conducive conditions, and pest routes. They evaluate your infestation and construct a cockroach control plan to address the unique conditions of your infestation. Different cockroaches require different treatments and your home is likely to have unique challenges that your service technician must overcome. It takes experience and training to solve cockroach problems effectively. When you have the Bay Pest service team help you solve your roach problem, you're in good hands.
Are you in the Bay Area? Connect with us by jumping to our contact page and telling us about your roach control issue. We'll schedule to have one of our knowledgeable service technicians perform an inspection and evaluation. You can count on the service team at Bay Pest for cockroach pest control in the Bay Area. Reach out to us today for immediate assistance. We're here to help.
Schedule Your Free Inspection
Complete the form below to schedule your no obligation inspection with Bay Pest.