Reliable Pest Control Services In Saratoga, California
Saratoga is a city you can feel proud of. Our residents enjoy a high quality of life with renowned wineries, distinguished culture, and safe suburban neighborhoods. We're known for our cozy residential atmosphere and do our best to keep our community safe. Although Saratoga has changed in some ways since incorporating in 1956, we never lost our small-town values.
At Bay Pest, we share those small-town values. With our guaranteed services, we're determined to provide Saratoga home and business owners with the pest solutions they need to protect family and community alike.
With our Integrated Pest Management (IPM) approach, we provide comprehensive pest control treatment that addresses environmental, behavioral, and biological factors contributing to your problem. Whether you're dealing with cockroaches, bed bugs, rodents, or any other pests, we can provide the effective, long-lasting results you want.
If you're suffering from pest problems in Saratoga, CA, get in touch with us right away. We'll work with you to find the safest, most effective solutions for your home or business. All services guaranteed.
Home Pest Control In Saratoga, CA
With over 40 years of experience in the pest control industry, we know a thing or two. Most of all, we know that great customer service is priceless.
Why Choose Bay Pest? Every day, we work to ensure the health and safety of our customers and their property. No matter if you're dealing with ants, spiders, or any other home-infesting pest, we'll work with you to create a residential pest control plan that fits your needs.
In addition to our general residential pest control offerings, we also provide specialized services to address problems with mosquitoes, bed bugs, rodents, and more. With our Integrated Pest Management approach, we address all the factors that contribute to pest problems in your home.
When you choose Bay Pest, you can expect:
A thorough inspection of your property to identify pest activity and determine the best course of action.

A customized residential pest control plan tailored to your unique situation.

Both interior and exterior treatments using our IPM approach.

Your choice of quarterly or bi-monthly services with free cancellation any time.

Unlimited follow-ups and a pest-free guarantee.
For more information about our residential pest control solutions for your Saratoga, CA home, contact us today. We'll work with you to eliminate your pest problems once and for all.
Is It Dangerous To Have Fleas In My Saratoga Home?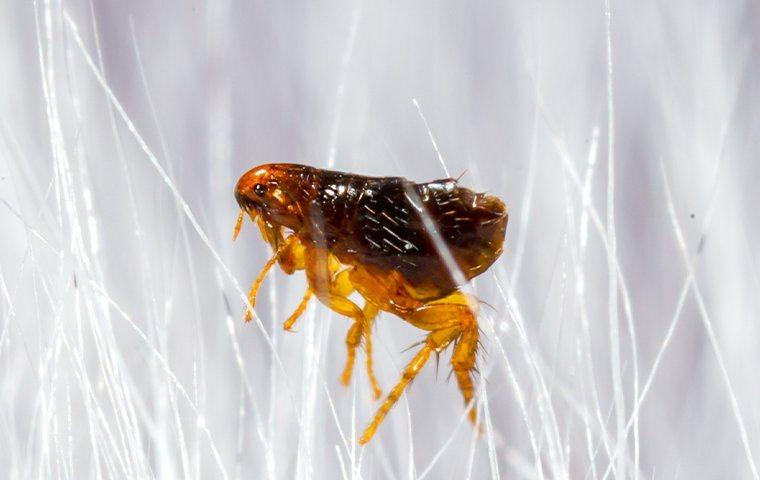 Fleas are bad news for your pets and family. These parasitic pests not only cause annoying, itchy welts, but they can also spread disease and cause illness as well. At Bay Pest, we know the dangers that fleas cause and we're committed to ridding your property of these tiny bloodsuckers.
Fleas are often brought to your property by pets and wildlife, but they may also hitchhike their way in on clothing or bags. Fleas like to gather in shady, cool areas outdoors, and are commonly found amidst leafy shrubs and brush.
You can prevent fleas from infesting your Saratoga home by:
Vacuuming floors and carpets.

Regularly grooming pets.

Clearing overgrown brush on your property.

Consulting with your veterinarian.
You don't have to put up with fleas. If you're suffering from a flea infestation in Saratoga, trust the experts at Bay Pest for the relief you need. Our professional technicians will safely eliminate the fleas in your home so you can get back to life as usual. Contact us today.
Four Reasons To Choose Professional Rodent Exclusion In Saratoga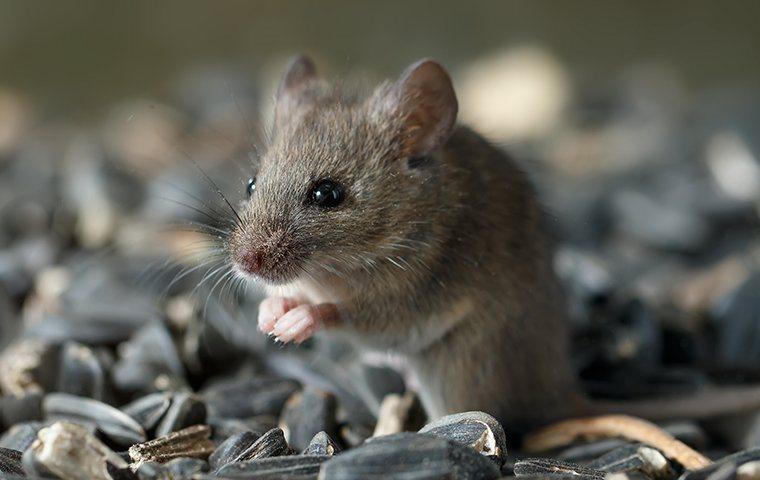 Nobody wants rodents wreaking havoc in their home or business. Pests like rats, mice, and squirrels can destroy property and spread disease. That's why choosing professional rodent exclusion services from Bay Pest is the best option for protecting your Saratoga property from these troublesome pests.
You should try our professional rodent exclusion services because:
Rodents are destructive – Rodents are compelled to gnaw on structural wood, cardboard, and even brick. Their destructive tendencies can even lead them to chew on electrical wires, which can cause fires to start.

Rodents spread disease – Rodents are messy critters that leave droppings wherever they go. Contact with rodent droppings can spread E. coli and salmonella bacteria. Insulation and other structural materials can become severely contaminated by rodents.

Rodents cause stress – As far as pets go, rodents can be particularly noisy. When they are active, they can make a racket scratching, gnawing, squeaking, and thumping around. Their boisterous behavior can make a good night's sleep difficult.

You deserve a pest-free property – You should be able to be comfortable in your home or business without worrying about nasty rodents running amok.
At Bay Pest, our rodent exclusion experts can provide you with total relief from mice, rats, and more.
When you choose rodent exclusion service from Bay Pest, we'll take a comprehensive approach to the problem. We can install one-way doors to let your rodents out and keep them out. We can install traps, baits, and glue boards with monitoring every two weeks for up to a year.
We also offer sanitizing services and insulation replacement to eliminate the lingering health hazards that rodents leave behind. And of course, we can identify and completely seal the entry points that rodents use to enter your property using the strongest rodent-resistant materials.
If you've got rodent problems in Saratoga and need assistance with rodent exclusion, contact us today.
Commercial Pest Control In Saratoga, CA
You work hard to keep your business running, but pest problems can cause operations to grind to a halt. Pests can spread disease, destroy inventory, and ruin your good reputation. Regardless of your industry or the pests causing you trouble, Bay Pest can give you the relief you need. With over 40 years of pest control experience, we use safe and effective methods to eliminate pests. We specialize in getting rid of rodents, mosquitoes, and termites in your facility along with other common pests.
What can you expect from Bay Pest?
A complete inspection of your facility by our trained experts, both interior and exterior.

Consultation to hear your concerns and develop a custom pest control plan for your business.

Treatments using our Integrated Pest Management approach to minimize harsh chemicals and maximize results.

Unlimited follow-up treatments and a pest-free guarantee for all our services.
If you want to schedule commercial pest control for your Saratoga, CA business or want to learn more about our services, get in touch with us today.
Schedule Your Free Inspection
Complete the form below to schedule your no obligation inspection with Bay Pest.