Reliable Pest Control Services In Piedmont, CA
Piedmont, CA is one of the many cities that make the bay area so wonderful. And while there are tons of reasons to love life in Piedmont, pests aren't one of them. Pests can infest local homes and businesses where they can damage property and spread diseases. If you are a local home or business owner, you need effective pest solutions to keep your property safe from these unwanted invaders and the threats they pose.
When it comes to effective pest solutions, there's no one better than the experts here at Bay Pest. We offer both residential and commercial pest services, customized to meet the specific needs of your property. Contact us now to schedule a free inspection of your property, or continue reading to learn more about our various service offerings.
Home Pest Control In Piedmont, CA
No two homes are exactly alike. That's why we customize our residential pest plans to meet your home's specific needs. We begin with a detailed inspection of the interior and exterior of your property. During this inspection, we look for any signs of life or other conditions that could be conducive to infestations. Once we have completed our inspection, we develop a pest management plan specific to your property. Treatments vary depending on your current pest situation but always include both interior and exterior services. Moreover, all treatments are designed to eliminate current pests and prevent future infestations. We also offer quarterly follow-up services to ensure your home remains pest-free. Should pest activity persist between scheduled visits, we will come back to re-treat your home as many times as it takes at no additional cost to you. To schedule your free initial inspection, contact Bay Pest today.
Piedmont's Guide To Effective Stinging Insect Control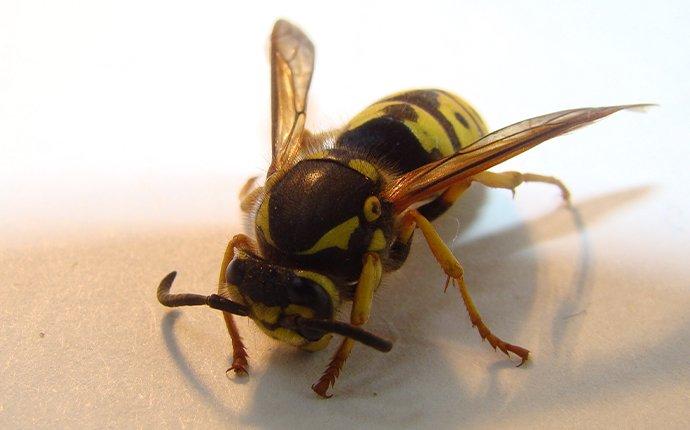 Despite their menacing looks, stinging insects such as bees, wasps, and hornets are actually quite beneficial to the ecosystem. However, they can also inflict painfully, and sometimes dangerous, stings. Therefore, it is best to do what you can to limit their presence around your property. This includes removing factors that attract them and eliminating areas where they might build their nests.
Store trash in bins with tight-fitting lids.
Avoid planting plants that attract stinging insects such as Queen Anne's lace and sweet fennel.
Do not overwater your lawn.
Fill in holes in the ground where wasps might nest.
Keep your lawn well-manicured.
If stinging insects remain a problem around your home, contact the professionals here at Bay Pest for assistance. We have the experience and equipment needed to safely and effectively remove any infestation you may be facing. Contact us today to learn more.
Four Backyard Mosquito Control Methods For Piedmont Residents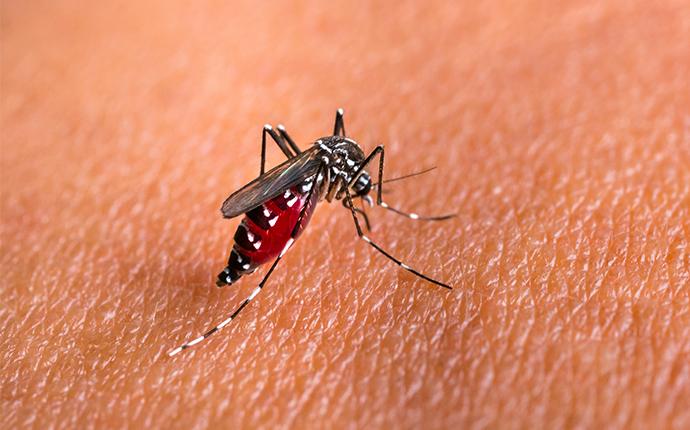 Everyone knows mosquitoes are annoying. However, many people are unaware of just how dangerous they can be, too. That's because mosquitoes can spread harmful bloodborne illnesses when they feed on our blood. Given this, it's important to take the necessary steps to limit mosquito populations around your property.
Fill in holes or low-lying areas around your property that could collect rainwater.
Store lids and containers that might collect water upside down.
Refrain from overwatering your lawn.
Keep your grass cut short and trim back any vegetation around your property.
You should also consider partnering with the professionals here at Bay Pest. Our certified pest technicians come fully equipped with the experience and expertise needed to effectively limit mosquitoes. Contact us today to learn more.
Commercial Pest Control In Piedmont, CA
No matter what line of work you are in, pests are bad for business. After all, they can damage inventory, harm employees, and drive away customers. To keep pests out of your business, you need professional commercial pest services from Bay Pest. We tailor-make each of our commercial plans to meet the specific needs of the business that we are servicing. We begin by learning as much about your current pest situation as possible by speaking with you to learn about what you've been experiencing and by performing a detailed inspection of your property. Treatments vary depending on our findings as well as any industry regulations that may exist. We utilize Integrated Pest Management methodologies which means we only use chemical treatments as a last resort. Monthly treatments are integral to ensuring your property remains pest-free. Moreover, should pests return between scheduled visits, we will return to re-treat your property at no additional cost to you. Contact us today to learn more about our commercial pest services.
Schedule Your Free Inspection
Complete the form below to schedule your no obligation inspection with Bay Pest.