Quality Pest Control Services In Palo Alto, CA
Palo Alto is a world-famous community near San Jose, California, known for its sunny weather and contributions to global technology industries. But even world-renowned communities are still vulnerable to pest activity, which is why it helps to learn all you can about proper pest control. Waiting until a problem is obvious before you worry about it means you will likely be reacting too late to avoid the serious problems pests can bring.
Home Pest Control In Palo Alto, CA
Far too many households deal with pests on a case-by-case basis, only really worrying about pest control when a problem is already staring them in the face. Unfortunately, by the time a pest population is noticeable, it may already be too late to avoid the problems that they cause. That's why frequent, ongoing pest control is a lot better than simply reacting to issues as they arise. Doing so will protect you from these serious problems caused by pests:
Damage: Pests of all kinds can cost you money in repairs or replacement of damaged and contaminated goods.
Disease: Pests are also known to carry and transmit diseases to people and pets. Some of the more serious illnesses they are known to carry include salmonellosis, rabies, and plague.
Allergies: The dander and dust that pests track in or contribute to an amount to serious allergies for sensitive people. Those with asthma or other respiratory problems can also experience worsened symptoms.
Odors: Even just the smell of pests can make you sick, especially the longer they've had time to nest inside of walls or other voids of a home.
Which Spiders In Palo Alto Are Harmful To Humans?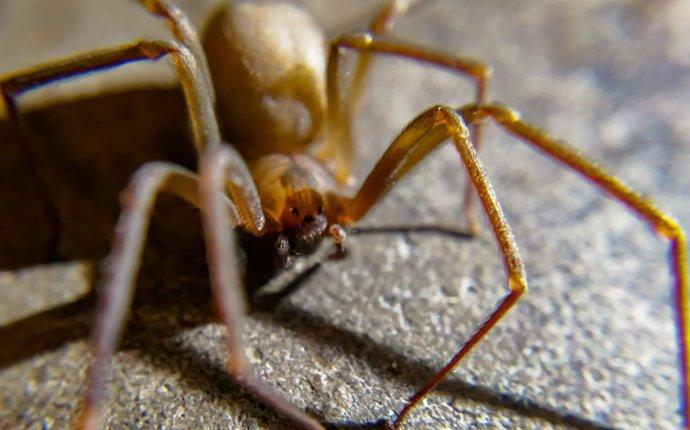 When we think of spiders, we tend to think of the generally harmless ones that crawl around outside or are briefly seen inside our homes. But some spider species are far more dangerous to your health, and all spider infestations are signs of larger pest problems — because they eat bugs that are already there. That's why it's important to know which spiders to be on the lookout for:
House spiders: This is a term applied to a whole range of spider species, many of which look similar to the untrained eye. Even these spiders, which lack potent venom that can harm people, can still be scary to have around.
Brown recluses: One of two species of spiders in the area that can cause serious harm to humans, brown recluses are considered one of the most dangerous spiders in North America and, to make matters worse, they look a lot like less harmful varieties.
Black widows: The other dangerous spider found in our area, black widows are easier to identify. Most people know about the crimson hourglass patterns found on their bellies, although some black widows may have different markings or even different colors.
The Importance Of Professional Rodent Exclusion Services In Palo Alto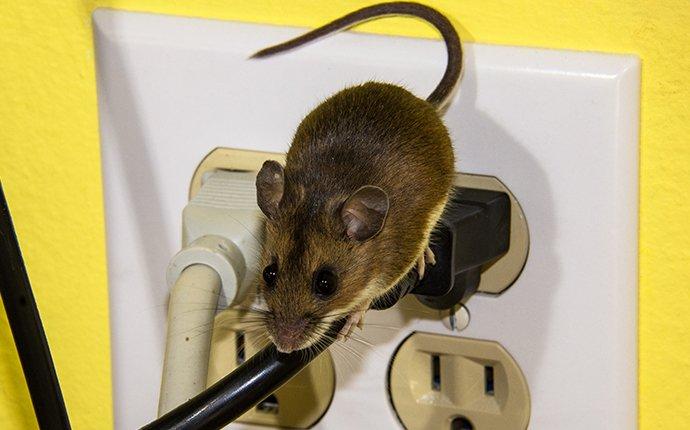 Anyone who's had a rodent problem will tell you that these pests are masters at stealth and infiltration. They can easily find ways to get inside your property and, once they do, pose larger health risks to you and your loved ones. Mice and rats are a perfect example of a pest problem that you don't want to have to deal with when it's already too late. By the time you notice a rodent problem, they may have already caused damage, exposed you to diseases, and hunkered down so as to be harder to get rid of.
That's why you should turn to Bay Pest at the first sign of rodents or sooner. We can not only address existing problems, we can help you stay protected from rodents before they even manage to get in. This kind of proactive, overall pest protection is far preferable to waiting until the last second. Don't wait to get started on rodent control; contact Bay Pest today.
Commercial Pest Control In Palo Alto, CA
All these problems caused by pests can be even more severe for businesses because they not only have to deal with all these direct problems but also the subsequent issues that these bring to a business. While a homeowner just has to worry about their own family's health, a business owner has to worry about the health of all their employees and customers, too. That's why professional pest control is a smart investment for any local business owner. We offer the following:
Detailed inspection: The first advantage of professional pest control is that you know a trained expert will be judging your level of risk. Whether pests are already a problem or you simply want to make sure they won't be in the future, professional inspections offer you the best picture.
Integrated pest management: Next, we tailor pest control solutions to match your business and budget. We not only address the immediate problem, but we also plan for future protection, too.
Unlimited follow-ups: We'll keep coming back to your business until we're certain that the pest problem is fully eliminated. Even after we've helped you, Bay Pest is your pest protection partner for life.
Schedule Your Free Inspection
Complete the form below to schedule your no obligation inspection with Bay Pest.